Wedding Offers simplified
Weddings in Wales at Craig y Nos Castle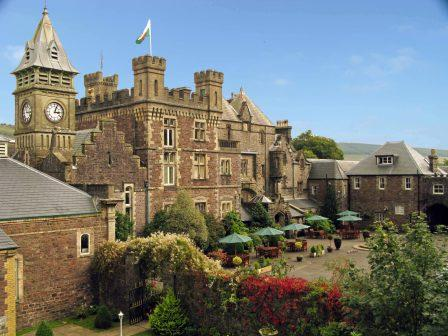 Earlier this year we introduced five separate 'last minute wedding offers', but despite low rates for the equivalent of our main weekend wedding packages, only five offers were sold.

It seemed people found it too complicated having so many different special offers.

My wife recently made the comment; "We are not Tescos - we cannot simply halve our prices and book thousands of weddings."

So we have now simplified our Wedding Packages to just four. Two weekend offers and two weekday offers.

The weekend offers give you exclusive use and you pay a fixed rate per guest for the wedding breakfast and welcome drinks.

In return you either need to invite 50 guests to stay overnight at the castle. The accommodation use then cancels out the wedding venue fee.

Alternatively you can just invite a larger number to your wedding breakfast - over 125 guests gives you the same exclusive use of the venue. This Weekend Wedding Package is known as the Members Discount Wedding. You become a Member of Craig y Nos Castle to secure the deal.

Our weekday offers are designed for smaller weddings. You need 25 overnight guests but still need 50 guests invited to your wedding breakfast.

Both midweek wedding packages offer wedding guests good midweek B&B discounts (two nights for the price of one night on the Weekend Wedding Packages).

So all you need to do is decide if you want a mid-week wedding or a weekend wedding.

If none of the above Wedding Packages work for you, then you would select your own bespoke wedding packages from our regular tariff.