Availability Calendar Colour chart and notes
Wedding Packages > Availability
Coronavirus resulted in many 2020 weddings skipping a year into 2021/2 in accordance with our Coronavirus Policy. Many 2021 weddings postponed two or three times, into 2022.
Yellow shade
d dates with black font are 'new weddings' that have reserved but not yet 'booked'.
Any unshaded date is available to book.
The

light green shaded dates are Ceremony Only Weddings

so we could accommodate a full wedding package on light green dates.
Grey shaded dates are where all the bedrooms are booked;

we could possibly accommodate a wedding not using accommodation on some Grey shaded dates.
18/05/2021: If you are interested in a small marquee wedding, please complete an enquiry form / viewing request and discuss dates with the wedding planners.
Marquee weddings can only be offered in summer, as weather conditions in Winter will be too windy and cold for an open sided marquee.
Below are some pictures of our first COVID compliant 'Small Marquee' Wedding.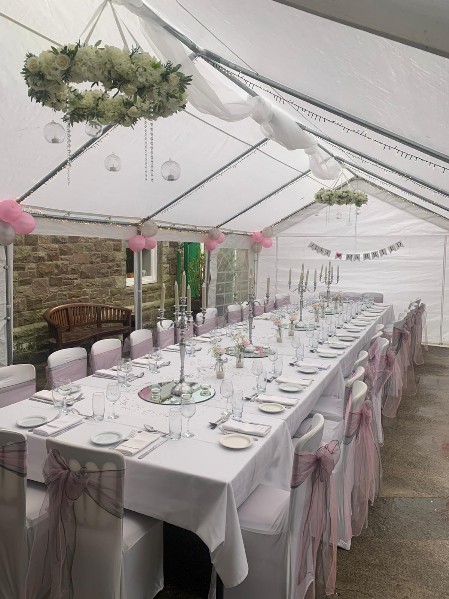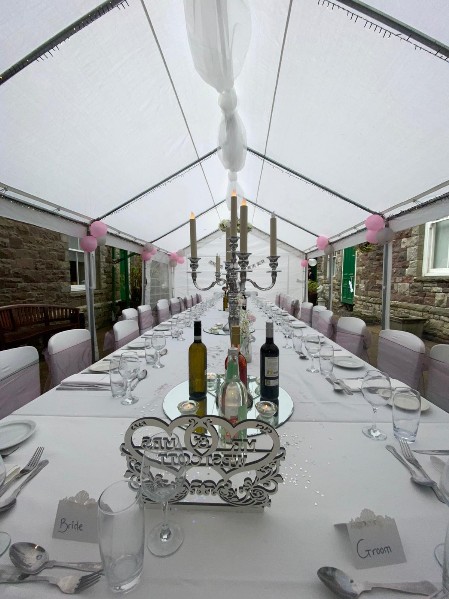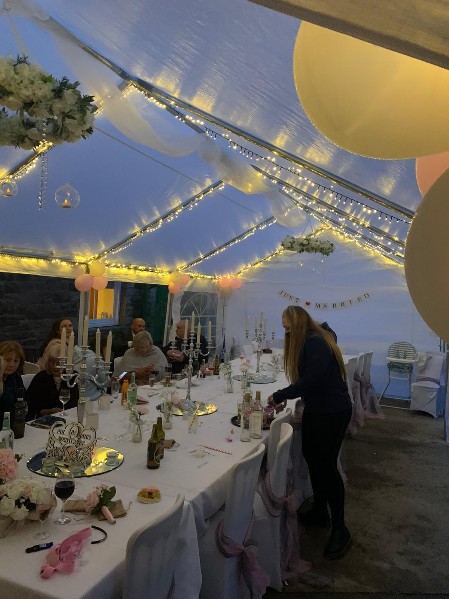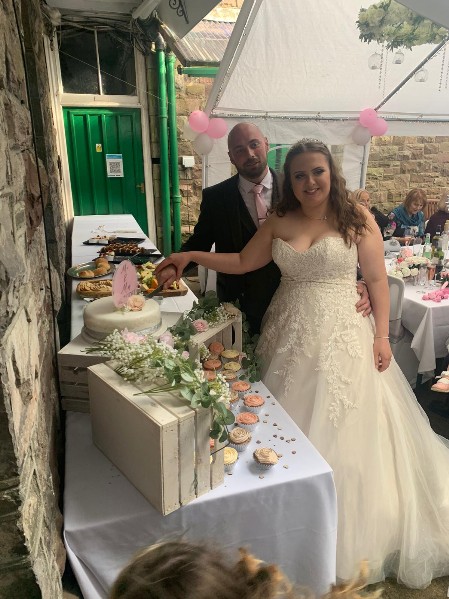 ______________________________

View Virtually and Reserve Remotely
Secure Your Wedding Date this month
______________________________

"
Wonderful wedding in unusual setting and staff that gave more than 100%.
The castle is quirky and full of character with amazing views and walks. The wedding breakfast and buffet delivered much
....
" Read more