Brecon Wedding Venues - Craig Y Nos Castle Wedding Venue
Plan The Day > Wedding themes by Town
This is our Wedding Themes by Town 'Brecon Weddings' Page. For wedding themes on other towns, click on Wedding Themes by Town Index or scroll down to the bottom of this page.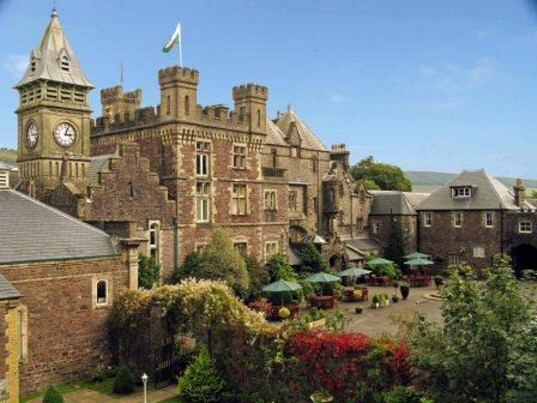 Brecon Wedding Theme ideas, or Wedding Decor and Wedding Gift Ideas, based on Brecon's history, style and culture.

Link your wedding theme, wedding decor and wedding favours to the history, style and sense of place of Brecon. Your wedding theme may be linked to your own past, to key moments in your relationship with each other, your favourite colours, your personal tastes, or you may incorporate elements of your home town of Brecon into your wedding day 'story book'.

When considering wedding decor you may already have plenty of your own ideas for your wedding. Or maybe you are still looking for inspiration? Reflect the story of Brecon in your decor, to connect your personal history in your home town's roots, and your family's location in Brecon. You may get some ideas from the history of Brecon below, its buildings, street names, or local transport routes etc.

Some facts about Brecon that you may use in your wedding:

1. Brecon pupulation is quite small - only 8,020.

2. Brecon in Roman times was a Roman cavalry base for the conquest of Wales and was a military base thereafter. In 43AD the Romans stationed 600 soliders in Brecon. The Barracks is today home to the 160th (Wales) Brigade.

3. The original name of Brecon was "Brycheiniog" , most probably derived from the Irish founder of the kingdom, Brychan. Also the English Name of Brecon is probably derived from Brychan.

4. The castle which overlooks the town is Norman, built by Bernard de Neufmarche in the C11th. Many other castles were built in Norman times, including Cerreg Cennen.

5. Christ College in Brecon, a private boarding and day school, is the oldest school in Wales with a strong academic, sporting and musical tradition.

6. The 36 mile long Brecon/ Monmouthshire Canal was built between 1797 and 1812 to link Brecon with Newport and the Severn Estuary. The Brecon part of the canal was redeveloped in the 1990's and provides some excellent canal walks and canal boat trips from the 400 seat Theatre Brycheiniog (opened in 1997).

7. Brecon once had three railway stations built by three railway companies: Free Street (Brecon to Neath Railway), Watton (Brecon to Merthy Tydfil) and Mount Street (Midland Railway). All three stations were combined into a re-built single station at Free Street in 1871. All three services ceased by 1962 so now Brecon has no rail service.

8. The Brecon Jazz Festival is a popular annual event while in October there is a four day weekend event: the Brecon Baroque Music Festival.

Time from Brecon to Craig y Nos Castle Wedding Venue: 28 minutes

Distance from Brecon to Craig y Nos Castle Wedding Reception Venue: 19 miles

Reasons for choosing Craig y Nos Castle wedding venue over all other wedding venues near Brecon:
Craig y Nos Castle's Weekend & Weekday Wedding Package offers FREE Exclusive Use of all the Castle ground floor function rooms
(saving you £3,500 in venue hire for exclusive use of the whole castle over the regular wedding tariff
) to Brides and Grooms from Aberdare if you invite 50 guests to stay overnight at the castle on a B&B basis.
You can have all your guests stay under one roof for the duration of your wedding day. Party late into the night, with no worries about you or your guests getting back home.
Craig y Nos Castle wedding venue can sleep up to 81 guests in its en-suites and family rooms and a further 20 guests in its non en-suite budget rooms.
Craig y Nos Castle is probably the only castle wedding venue where all your guests can stay with you together overnight. Wh
en your 50 guests book in at an affordable £75 B&B per guest, you get the castle venue exclusive for your wedding party. The three course wedding breakfast, with chair covers and silver or gold candelabra table decor, is £57/ guest..
A unique Wedding Venue - the romance of a real Welsh Castle combined with the historic grandeur of our
very own Opera House
- exclusively yours for the day. We are the only castle wedding venue that has its own historic theatre in which you can get married. Our Grade One listed opera house is licensed for wedding ceremonies.
Craig y Nos Castle only accepts one wedding a day, so you and your guests will have the run of the whole ground floor of the castle exclusively.
Unlike most wedding venues, you're not confined to just one room; your guests have the run of all four ground floor tall ceilinged reception and function rooms - see below: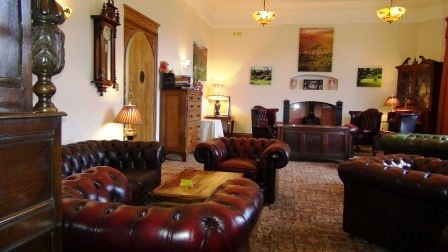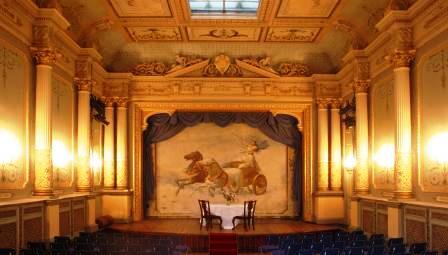 (2) Welcome drinks in the Nicoloni Room, our main reception lounge (or outside in gardens if weather is fine)

(1) The opera house for your wedding ceremony, where you will be the star of the show, on stage, before all your guests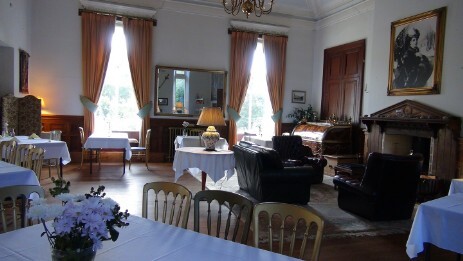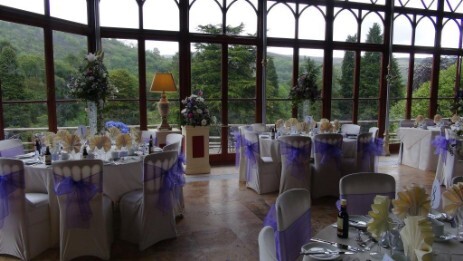 (3) Your wedding breakfast in our 120 seater conservatory with fabulous views overlooking the Brecon Beacons National Park


9. Pen y Fan in the Brecon Beacons is the highest mountain in South Wales, popular with walkers, and used in training exercises by the military and SAS, who refer to the tough climb carrying their heavy gear as the 'Fan Dance'. The harsh weather conditions and remoteness make the area popular for military training and selection exercises. The infantry regiments of the British Army train at Sennybridge, where NCO selection takes place.

10. The Brecon Beacons has six peaks: Corn Ddu (2864 feet), Pen y Fan (2907 feet), Cribyn (2608 feet), Fan y Big (2359 feet), Bwlch y Ddwyallt (2474 feet), and Waun Rydd (2523 feet).

11. There are four valleys: Cwm Sere, Cwm Cynwyn, Cwn Oergwm and Cwm Cwareli. The word Cwm means 'valley'.

12. The reason why the Brecon Beacons are so called dates back to the practice of lighting warning beacons on mountain tops to warn of impending attacks by invaders. In modern times they are lit for key memorial and national events.

13. Brecon Beacons National Park was established in 1957 and is one of three National Parks in Wales - the other two being Snowdonia (1951) and the Pembrokeshire Coast (1952). The Brecon Beacons National Park covers 519 square miles.

14. There are four main regions in the National Park, two of which confusingly have the same name: The Black Mountain (West), Fforest Fawr, Brecon Beacons (Centre) and the Black Mountains (East). Fforest Fawr comprises a series of hills – Fan Fawr, Fan Dringarth, Fan Nedd, Fan Fraith and Fan Gyhirych.

15. Community Town Councils in the Brecon Beacons National Park are Brecon and Hay on Wye (town councils) and Cefn Coed; Llanfihangel Cwmdu with Bwlch & Cathedine; Llangattock; Llangors; Llanthony; Llywel; Pontsticill, Pontsarn & Vaynor; Talybont-on-Usk; Trallong; Trecastle and Ystradfellte

15. Despite the rain and cloud cover, the Brecon Beacons National Park was made an International Dark Sky Reserve in February 2013.

16. The Brecon Beacons Mountain Centre was opened in 1966.

17. Activities in the Brecon Beacons National Park comprise walking, cycling, mountain biking, horse riding, sailing, windsurfing, canoeing, fishing, rock climbing, hang-gliding, caravanning, camping and caving.

18. The Beacons Way is 100 miles long.


Brecon Wedding Theme ideas, or Wedding Decor and Wedding Gift Ideas, based on Brecon's history, style and culture.

You may get some ideas from the history of Brecon above, its buildings, street names, areas, mountain names, or local transport routes etc.

1. Table Names cuold be based on locations such as the four main regions of the Brecon Beacons National Park or some of the Community Town Council names or the various reservoir names.
2. Sporting types might feature the various activities that people can do in the area - cycling, walking, canoeing etc.
3. Take some material off the history of the founding of Brecon, its founder Brychn, and maybe a medieval history theme taken from the early history of Brecon 'Kingdom'.
4. Feature place names on your tables centred on all the old railway station names in and around Brecon, with the old railway signage perhaps.
5. Use the Brecon Jazz Festival for inspiration, particularly for your evening entertainment perhaps - e.g. decorate your evening party room as if for a Jazz Festival featuring the names of famous Jazz Bands and music from the era of Jazz (1920's).
6. People connected to the military might base something around the Fan Dance and military training / military exercises / barracks names etc in the area.
7. If you have six tables for guests plus your head table, you could name each table after the six peaks of the Brecon Beacons mountains - Corn Ddu, Pen y Fan, etc.
8. If your guests are travelling from several areas that have National Parks in them, you could sit guests at tables representing the National Parks - ideally sitting the majority of guests 'in' the National Park table setting nearest to where they live.
9. The origin of the name Brecon Beacons could give you an idea for lanterns or candles as 'beacons' atop each mountain. Possibly incorporate a centrepiece on each guest table, a design/ setting of the relevant mountain peak with a 'beacon' on it.


Arrange a viewing of the castle

To arrange a viewing and stay overnight for two nights at half price, (£150 B&B), check our viewing breaks B&B offer.

Or if you fancy just coming on a day trip from Brecon, book a viewing here.



See our Special Wedding Packages

See what's included in our Special Wedding Package when you have 50 guests staying overnight. If you cannot get 50 guests staying but can invite 125 or more to your wedding breakfast, see instead our Members Club Wedding Package.

Are you looking for a local venue in or near to Brecon, or a 'destination wedding venue'?


You will not have thought of this, for you won't even have realised it yet - at least, not until reading this.

You will have one deciding factor above all others when choosing your wedding venue.

This is:

Will you 'go local', choosing a wedding venue in or near to Brecon,
or can you go further afield for a more special and unique wedding day?

Provided most of the evening guests are local, you will get lots of extras coming to the evening party. This won't happen if you choose a venue further away ('evening-only' guests won't travel far).

Or would you prefer a more intimate wedding venue, a 'destination wedding venue', where your closest friends and relatives come to your wedding, and where you invite everyone for the whole day?

When you choose a venue further afield, you'll need somewhere all your guests can stay overnight together. Craig y Nos Castle offers accommodation for up to 84 guests. You'll not want your guests traveling between two different locations (for the wedding and for B&B). It is better to have everyone stay at the wedding venue. Having your guests stay over means everyone will party with you late into the night as they have no worries about getting home.

Unlike with a local wedding, when you travel to Craig y Nos, you will not suffer the problem of some guests shooting off early to get home. This can be a problem with local weddings nearer Brecon as 'local' means the wedding party dwindles around 11-12 pm, bringing about an earlier finish to the day than you want.

A destination wedding venue such as Craig y Nos Castle in the Brecon Beacons best suits a wedding where you have the same number of guests invited to the wedding breakfast as to the evening do. It will not suit weddings where you want fewer guests for the day part and more for the evening do.


Initially you will consider many different wedding venues: some local to your area, some further away. You may even search for historic buildings and castles in far flung locations.

But when you come to your short-list, you'll consider not just your own preferences, but your guests' willingness to travel to your chosen wedding venue.

You may have some guests who live some distance away from Brecon, who will need to travel to your wedding anyway, so it won't matter to them so much where you get married. You may have more guests on your wedding invitations list who live local to you. These include your friends and neighbours and acquaintances and even work colleagues in and around Brecon, for whom it would be more convenient to choose a local wedding venue.

When you draw up your short-list of wedding venues, you'll be asking yourself - 'local or non-local'? This is a key decision you will make, even though you may not have realised it - until now.

You'll ask yourself, do you want a local wedding venue near Brecon where all your guests can get to easily - even though you may not find your ideal venue locally?

Inviting a smaller number of guests to your wedding breakfast can sometimes save you money as you're saving on the main meal. This allows you to invite a load more to the evening party.

The decision whether to 'go local' or to go to a more interesting, unique and very special destination will be the first one you make, when drawing up your short-list of venues to visit. Going local means you may have to compromise on the quality and type of wedding venue, but if you are willing to travel, you have no need to compromise on the venue at all.


B&B Offers: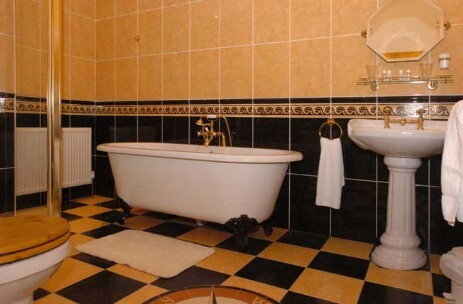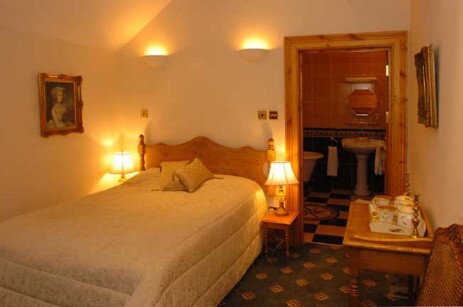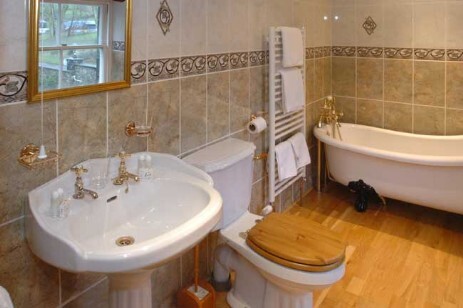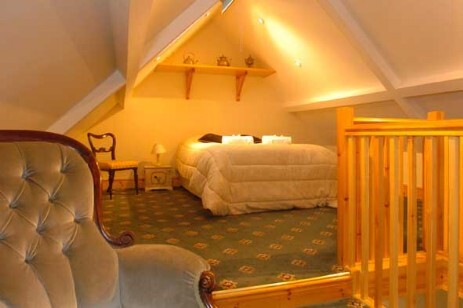 To give you an incentive to 'sample' and see Craig y Nos Castle, we offer wedding couples a discounted B&B offer. You can stay overnight for two nights at half price and make a nice B&B break of it. You can even invite relatives to have a look too, and choose a family room if you wish.

So why not combine your hunt for a wonderful wedding venue with a relaxing B&B break somewhere new and scenic!

Craig y Nos Castle is a popular destination wedding venue for couples all over the UK. It combines the attraction of getting married in a real castle, where you can become the princess of your own fairytale castle for the day, with experiencing a historic building (yours exclusively for the day) in an area of outstanding natural beauty.

The mountain scenery of the Brecon Beacons National Park guarantees you stunning photo opportunities both inside and outside the castle. The Grade One Listed Opera House makes a fantastic setting for your wedding ceremony. You get exclusive use of the whole castle for you and your wedding guests - all ground floor function rooms and ceremony room - completely free provided you have over 125 guests to your wedding breakfast.

Craig y Nos Castle is a truly magical and unique castle wedding venue that Brides and Grooms can now readily afford.