Wedding Packages' Minimum Number of Guests staying overnight
The Castle > Our Bedrooms > Room Guide for Brides
_____________________________
50 guests at £75/ head B&B spread over 25 en-suites
You place the first 2 in each en-suite at £75 PPPN
then add extras @ £35 PPPN
________________________________

The Special Wedding Package requires you to get 50 guests at £75 B&B staying on the night of your wedding. Other Wedding Packages require fewer overnight.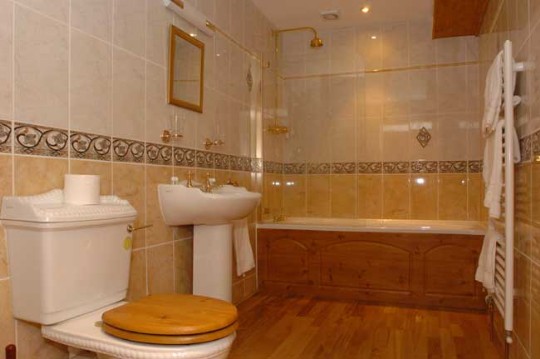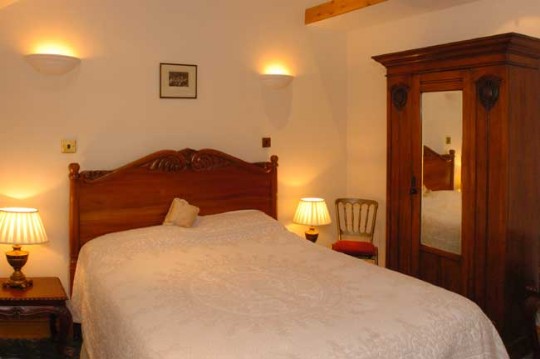 LMWP 50 - Last Minute Wedding Package for 50 day guests at the wedding breakfast requires 20 staying overnight.
LMWP 80 - the Last Minute Wedding Package for 80 guests at the wedding breakfast, requires 40 staying overnight.
MWP - Midweek Wedding Package requires 50 guests at wedding breakfast and 25 overnight.

Members Wedding Package - requires no overnight B&B guests but needs 100 guests at the wedding breakfast to achieve free exclusive use of the ground floor function rooms.
There are 25 en-suites including some 'apartment' style en-suites (two with kitchen/ dining areas, allowing anyone with dietary needs to self-cater outside the regular meals at the Castle).
You can split your fifty £75/ PPPN (per person per night) B&B guests at two guests per room over the 25 en-suites, adding extras in the family rooms (above the first two) at £35 PPPN - regardless of age (children in cots are free).
You will run out of double en-suites if you allocate any doubles to single occupancy guests at £75/room. This is not advised as single occupancy of any double en-suite means you may struggle to spread your 50 X £75 guests evenly over the available en-suites.

Though you're unlikely to use all rooms to full capacity, you can in theory get 81 guests in the en-suites with a further 19 in the non en-suite hostel standard 'Nurses Block'.

Extras above first two £75 PPPN guests in each en-suite room are £35.00 B&B per person (including children), subject to you achieving the minimum B&B usage quota on your Wedding Package.
Total overnight B&B capacity is therefore 100 guests.
See our suggested split of your £75's and £35's in the Rooms Table here
It's a good idea to reserve family rooms to your family guests so they know which room to ask for and what they will be paying.

1) Our Excel Spreadsheet
'Special Wedding Package room use monitor' (SRUM)
created for each individual wedding will add £35/guest > 50 to the total sum due. So if more than 50 guests are staying, the room use spreadsheet auto-sums the total amount due for numbers > 50, multiplied by £35 / head. However if using more than 25 en-suites the rate per extra en-suite remains £150 per double en-suite based on two sharing.
2) Any amount received that is less than the above automatically calculated amount due is payable by the Bride as 'top up'.
Example: If 55 guests stayed in 25 en-suites, this would be £3,750 for the first 50, and £175 for the 5 over 50, making £3,925.00. Any shortfall is then paid by Bride and Groom. Technically a shortfall should not occur except where guests have been under-charged, subsidised, or allowed to pay less than the Special Wedding Package B&B tariff for whatever reason.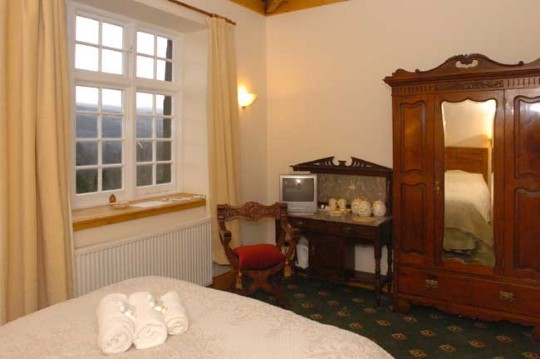 _____________________________
Only guests resident on the night
count towards the 50 X £75
______________________________

1) Only guests resident on the night of the wedding can count towards Special Wedding Package B&B £3,750 target total.

2) Guests above 50 are added at £35 PPPN as extras in family rooms - and also at £35 PPPN based on two sharing if in the Nurses Block. Guests using extra en-suites over first 25 rooms, pay £150/ en-suite room based on two sharing.

3) If there is a baby in a cot, this is not chargeable.

______________________________________
For Staff - How to record top-ups in the event of
Wedding not achieving full occupancy of 50 X £75

______________________________________

1) All top ups = 'venue hire' on Events Monitor. Enter top-ups in Nicolini Room column.

2) If there are > 50 guests, add to the Special Wedding Package room use monitor spreadsheet (SRUM) so formula adds £35 PPPN for each extra guest above 50, for the total due. (If using >25 rooms, then it's £150 per extra en-suite used).

3) If there are children in rooms, and if B&G anticipate overall occupancy will not reach 50 (or applicable minimum usage quota on their Wedding Package), then older / teenage children may be increased to £75 PPPN by individual arrangement between Bride and Guest. This needs agreeing at the 'room reserve' stage by the bride raising the rate for some children and advising Guests and Reception accordingly.
4) Alternatively B&G can pay a top up to the accommodation account of the wedding guest to bring the guests up to the £75 PPPN rate. Or - to keep children all @ £35 PPPN - the Bride can pay a top-up as 'venue hire', to cover any room use shortfall.
5) Reception please do not include non-chargeable guests in 'number of guests' column in SRUM to avoid spreadsheet auto-summing £35 per baby. Put '+ Baby' in main text by occupant name instead.