What's not included in our Wedding Packages - e.g. don't forget the Registrar!
Wedding Packages > Wedding Packages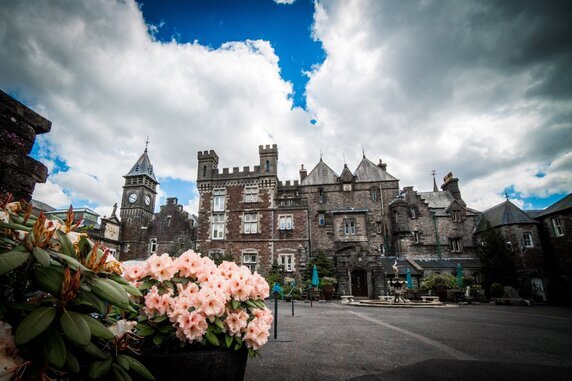 We include a list of what is not included in our Wedding Package here - just in case you forget something! All the independent wedding suppliers for our wedding venue in South Wales are listed on this website. Start with 'Balloons' and go alphabetically through the different categories of supplier.

This list may also give you some ideas for extras at your wedding reception that you had not considered.


Registrar - you will need to book the registrar. The telephone number for the registrar is
This number is available Monday - Thursday between 0915 and 1645 or until 1615 on Fridays.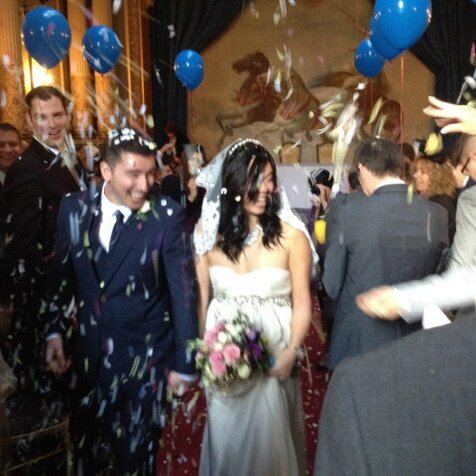 Here are some of the Suppliers you may need - plus there are loads of options: start with Wedding Suppliers Balloons and go from one page to the next.


Musicians including Wedding Harpist, Wedding Pianist

, Choirs etc (Harpist looks and sounds traditional in the castle setting)




Wedding Cake (of course). Click here for a slide show of wedding cakes


Ice Sculptures


Wedding Cars, Horse & Carriages etc (not necessary if staying overnight and ceremony is in Opera House, but required if ceremony is elsewhere)


Oversized Candelabra and / or Candles for tables (10 normal sized - reasonably large - silver candelabra are included within the Special Offer but you will still need to supply tall candles of your own choice of colour: please buy non-drip candles so as not to mark the candelabra).

______________________________
Extra Services not listed on this page
______________________________
If you require anything not listed on this page, an extra fee may be charged.
For any service not included in our Wedding Package or mentioned on the Tariff Page, we may be able to provide the service required by separate negotiation, for a separate fee.
Everything Extra that involves additional time / work / staff hours above what is included in the packages, or additional special purchases, can be quoted for separately.
In most cases you will be employing your own Wedding Suppliers to set things up. For an idea of the suppliers you will need, see here.
Anything extra required of Castle Staff to support your wedding that is discussed verbally, where we suggest we can be of assistance, should be confirmed contractually and the agreed cost added to your wedding account.
See 'optional extras page here' for key information about some extras that are not included in the Wedding Packages.
For example, you may need help with your Table Decor and Favours on the morning of your wedding, as your table decor company may not be available at the required set-up time (or you may be organising your own table decor).
Occasionally, some Couples prefer different combinations of chairs and furniture in the function rooms, to match their colour scheme. Please note that moving a room's chairs out of their regular locations and any other moving of furniture from its regular position in the Castle's rooms, will incur costs as an extra service.
Alcoholic table favours are now more fashionable. Along with most wedding venues, bringing in non-standard sized alcoholic beverages is either disallowed, or as in our case, any small bottles typically used as table favours can be permitted on payment of a Corkage rate specific to the size of bottle and strength (alcohol by volume) of beverage.
Extra services are any services where extra staff time is required to be rota'd on specially to perform the required task. We will clearly advise you of our service charges for any extras you require, in advance, depending on your specific requirement for additional support for your wedding from the Castle Staff above what is included within your Wedding Package.
For more on
additional services, see here.
____________________________
Other Extras that we can quote you for...
____________________________
Our
Wedding Planner Guide
shows what each of us will be doing to organise your perfect day and helps us ensure all your hopes for your wedding day come true.
Any additional items/services not listed within our published tariff and/or packages or any variation to the above items/services may incur an additional cost. Please ask our Wedding Team should you wish to add or amend any item/service.
1. Table Decor, Centrepieces and the finishing touches to your Tables
Couples as 'what does the Wedding Venue decorate?' We provide the table linen, napkins, cutlery, glasses and plates, and put out sufficient chairs and rounds (round tables) according to your table plan.
You do the centrepieces and table decor. You do these on the morning of your wedding (or if the room is vacated, the night before). You and your helpers put out your place names, favours, table centres etc.
You can hire in
a table decor professional
to do centrepieces for you.
We can help set up your table decor, favours etc, and put bows on chairs and white covers etc, by separate arrangement,
if you need help.
2. Bunting and Venue Decor.
Our maintenance team can climb tall ladders and put your bunting and balloons up, by separate arrangement.
Or you can hire in a Balloon Decor Company or
a
Bunting Company
to do this for you.
3. Chair Moving.
4. Special Purchases - buying in items we do not already have.
A charge may be made for special purchases unless it is something we feel will be popular with other wedding couples.
5. Early check-in for Wedding Guests ahead of Wedding Ceremony.
Guests of a wedding cannot book in to their rooms ahead of the Wedding Ceremony to get changed unless it is cleaned. We cannot
have all guests book in simultaneously at 11 am as booking out is 10.30 am! For multiple early book-ins we'd need an army of cleaners.
It takes up to 7 cleaners 3 hours to clean the rooms.
Check-in time is 3 pm and your Ceremony will be before then. Guests may change in the Sports Room if they need somewhere to get ready in, before the Ceremony.
We encourage guests to stay the night before the wedding by offering
half price on the first night
, if staying in the same room for two consecutive nights. S
ee
changing facilities for guests
before Ceremony.
6. Wedding Menu choices
Please do not give your guests the entire wedding menu to choose from! You offer your guests
two choices of each course of the wedding breakfast
. Some
venues only allow ONE choice of each course (plus a vegetarian option). Craig y Nos allows two choices plus a Vegetarian option.
7. Alcoholic Table Favours
8. Guests' private Alcohol Consumption on the premises.
If you bring any food or drink to your wedding event, that has not been agreed in advance and in writing we reserve the right to charge you for this.
We can all buy a pint of lager in a supermarket for under a £1, so we wonder why we pay 3-4 times that amount in a hotel or pub. Never encourage guests to bring their own alcohol on the premises!
We have with increasing frequency found guests bringing in their own alcohol and openly drinking their own drinks in public areas. Some even hide a huge stash of supermarket bottles in their car or in the bushes! They are surprised when these drinks are confiscated!
Some hotels even stipulate the Bride and Groom will be charged a corkage fee for bottles brought in by their guests, counting up the 'empties' left on the premises. It is simple enough to establish which bottles and cans were not bought at the venue.
This is something we see other venues are writing in to their Terms & Conditions / Contracts.
A tutor I employ for my boys during the holidays attended a wedding and said guests were 'unhappy about the Manager not letting the Bride serve her own drinks to her guests'. I had to explain why we charge 'corkage'.
Who I asked, pays the wages of the bar staff waiting to serve drinks who are then standing idly by while guests consume their supermarket purchases? W
ho pays the Rates & Council Tax on the building? Who pays for the heating and lighting, and the insurance on the building?
And if someone gets food poisoning from consumables brought on the premises, who covers the insurance claim as we all argue where the food came from?
The best way to understand who does what is to read the wedding planning pages on our site! Managing Expectations is about knowing what to expect!
9. Damage to Castle Property, furniture, ornaments, materials etc
Please also note that any damage caused on the premise(s)/ to any items in any area or room explicitly booked for your event whether caused by the wedding client or their guests will be charged accordingly. Any damage to any bedroom will be charged to either the occupier or the person who booked/paid for the room.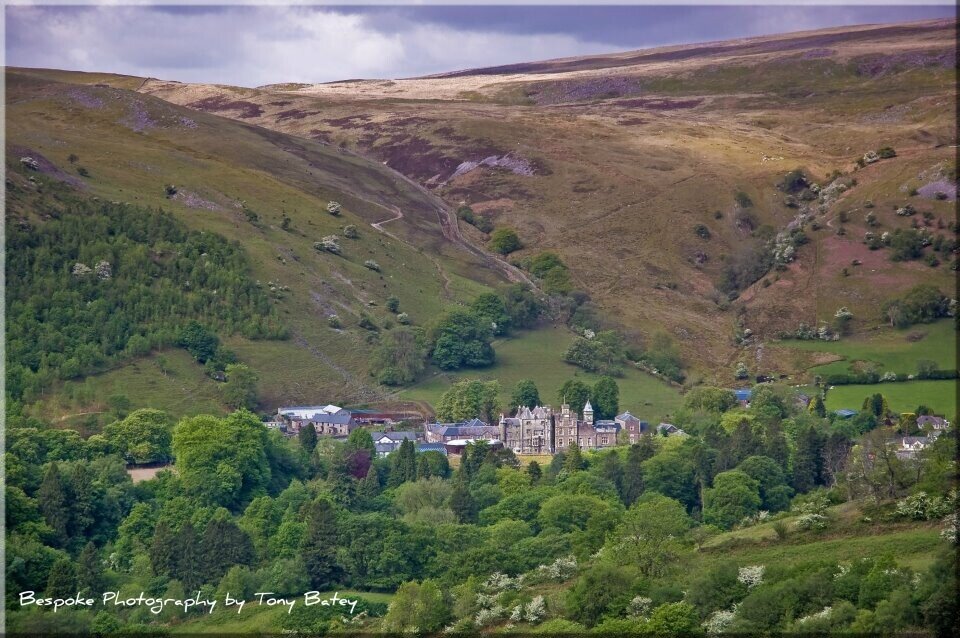 Please do familiarise yourself with who and what you need and when, by reading our free Wedding Planner
on this website. This is an entire book, so merits careful study when you have time. It will give you loads of tips and hints and help you immensely in planning your day. I do not believe there is any resource quite like this all in one place on the internet.