Welcome Drinks inside and outside
Castle in Pictures > Slideshows, photos
This is the Welcome Drinks Slideshow Page. To see other slideshows go to the Slideshows Index or scroll to the bottom of this page.
Here are a load of different designs of Welcome Drinks (though they look a bit similar to each othere after a while!)
This page may give you some idea of how your Welcome Drinks might look, and may help you decide what to choose, including how you would like your welcome drinks laid out.
You can have your welcome drinks laid out to spell 'Love' or to spell the initials of the happy Couple. You can mix in various canapes choices or other decorative touches as you will see below.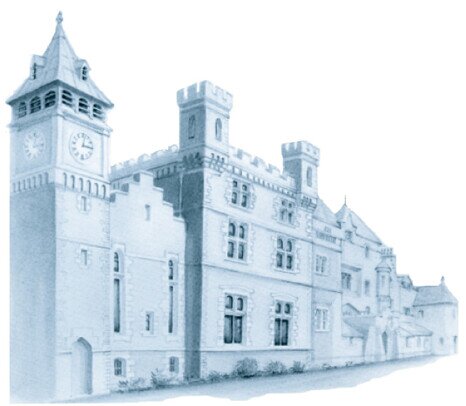 Enjoy a Homely Welcome and Friendly Service at Craig y Nos Castle