Weddings with flexible Dates for Armed Forces and Emergency Services Personnel only
Wedding Packages > Wedding Packages
Armed Forces & Emergency Services
2 course Wedding Breakfast
with
Exclusive Use of Ceremony Room, and the Conservatory for your wedding breakfast & evening party
Your Wedding in a Castle -
we only allow one wedding a day .... it's your special day!
£2250
for minimum 50 guests Sun-Thursday
£2700
for minimum 60 guests on Fridays
£3600
for minimum 80 guests on Saturdays
and £45 per additional guest above the minimum levels
When you book a wedding and have a partner who is in the Armed Forces, or Emergency Services, you can never be sure if your partner may be called away on Active Service or Forces postings overseas. Overseas Active Service postings can be long or even short notice, depending on political and world affairs, and are normally for a period of 6 months. However Forces postings can last for two or even three years.
You have a risk the wedding date you planned for, may have to be cancelled or moved. However most venues will have terms and conditions to protect their own financial loss, should a wedding cancel at short notice.
Depending on the notice given, our Standard Wedding Venue terms for cancelled wedding dates include:
(ii) Loss of up to 50% of the cost of the wedding with the venue, if cancellation is made within 6 months or less before the wedding and
(iii) Liability for the entire cost of the wedding if cancellation is made within less than two months of the wedding date
(iv) Liability for the cost of any accommodation due under the selected
Wedding Package
.
The above are our 'standard terms' on all our other Wedding Contracts, which in turn were taken from an amalgamation of other local wedding venues terms, so we know these are fairly standard terms.
Your solution would be to buy insurance against the cancellation or postponement of your wedding, but premiums may be quite high, depending on your circumstances and the state of world affairs at the time, not least many Insurance Policies will not cover cancellation of a Wedding for operational duties.
Our Answer - Moveable Dates
We have an answer to this problem of cancelled or postponed wedding dates caused by unavoidable military commitments and postings that may crop up unexpectedly. This is the Armed Forces and Emergency Services Discount Wedding Package. Based on the various conditions at the bottom of this page, the
Armed Forces
& Emergency Services Wedding Package is simply this: should your partner (or you) be posted overseas, or be unable to attend the Venue on your wedding date for any reason connected to you or your partner's active service obligations, you will be able to move your Wedding date.
We will either not charge you for changing your booked wedding date to another date, or charge you a nominal amount according to the notification period and dates you wish to re-book into - see the terms below
and in the table.
This essentially means you can book your wedding at Craig y Nos Castle without worrying what happens if you get posted overseas.
We have based our
Armed Forces & Emergency Services
Wedding Package on the Last Minute Wedding Package, which is heavily discounted @ £45/ head).
Our normal Wedding Packages are set at £50 a head for the standard 2 course wedding breakfast and exclusive use of the Ceremony room, Conservatory for your wedding breakfast, plus the Nicolini and Breakfast room, with all the table cloths and candelabra etc. See the
Last Minute Wedding Package
for what is included and the huge savings it offers.
The
Armed Forces & Emergency Services Wedding Package
is the same rate as the Last Minute Wedding Package but is also available on weekday dates up to two years' ahead of today's date. This gives you a longer wedding date range than with the Last Minute Wedding Package, which is only available up to 6 months ahead, or in Jan, Feb, March of the following year.
__________________________
Armed Forces & Emergency Services
Discount Wedding Enquiry Form
__________________________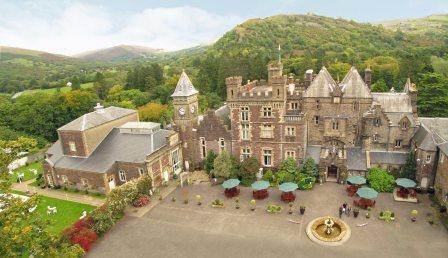 ________________
Wine & Dine Offer

Wine & Dine & Stay overnight for £149

________________
B&B in an en-suite for one night for two (worth £150 on a weekend night, or £140 mid-week)

Three Course Evening Meal & a free glass of champagne each (worth £60 or more, for two)

Free one hour History Tour of the Castle for two, on the morning of departure (worth £20, for two)
Wedding Planning Meeting & Viewing

40 acres of Country Park & Lakes etc., for walks (we are dog friendly too)

To book this offer, please complete our