8. Wedding Date & Time
Plan The Day > Wedding Planning Guide > Choose Date and Venue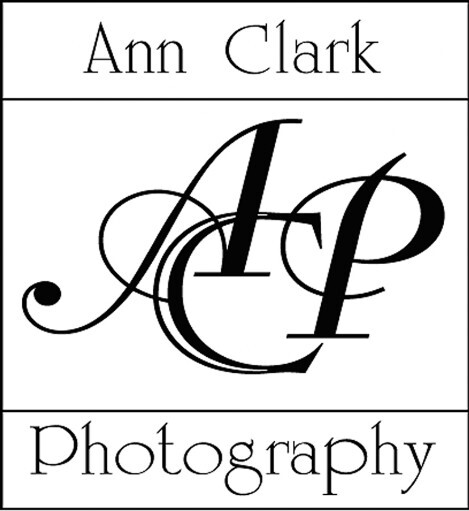 Wedding Date - Setting the Day and Date

Which day of the week?

Saturdays in Summer are most popular and for some venues you will need to book these popular dates two years or more in advance.

In the economic slowdown we find people book their weddings more 'last minute'. This can open up the possibilities of offers, as venues sell empty dates at a discount.

Fridays and Saturdays in the summer will still sell at LEAST a year ahead.
We do get calls from couples wanting short notice summer dates that we no longer have available. While other venues have more than one function room (as we do) we give our Brides exclusive use of the whole castle ground floor, so we are only able to hold one wedding a day.
This means once a date is gone, we cannot run another wedding on the same day. We do get some cancellations, so look out for short notice available wedding dates.
You can get away with less popular winter dates at the last minute without too much trouble. However you cannot afford to delay booking the peak June July August and September months. July and August Saturdays still need to be booked at least 14-18 months ahead.
Guests staying the Night before:
Your pre-wedding guests can relax in the Patti Bar and help you set up in the function room if you wish. Or you could have a pre-wedding castle ghost tour.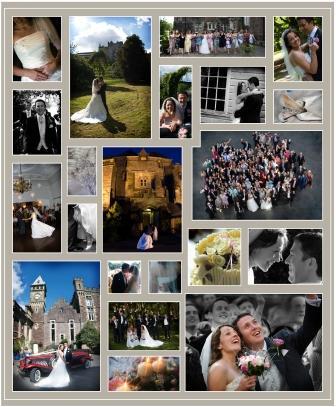 Friday Weddings:

Fridays are less popular but in many ways they are more suitable as guests can then make it into an extended 'early weekend' with some guests staying over on the Thursday the night before the wedding.

You will always get a much wider choice of dates with Fridays, at any venue and you get the option of taking the Thursday accommodation as well.

Friday Weddings give you more flexibility. There probably won't be a wedding before yours, on the Thursday!

Provided there is no other major function on the Thursday, the tables and function room can usually be set up leisurely by the staff and Bride and Groom the day before your wedding.

You can easily get rooms available for your advance party of guests or those travelling long distance for the Thursday. There is also a good two night B&B deal where you have the second night at one third of the cost of the first night!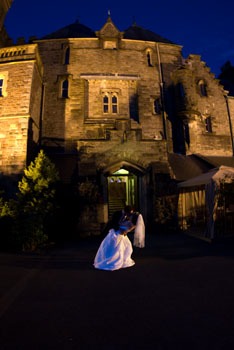 Saturday Weddings:

If there is a wedding on the Friday that is using the function room and you too are using the function room, set-up can only take place on the late morning of your wedding day.

The function room gets cleaned in the early hours of the morning, ready for morning breakfasts, after which the 'turnaround' is done ready for about 11.30 am on the day. The tables would then be arranged to your plan and dressed by around midday.

The best arrangement is for the wedding before yours to use the Conservatory by day and the function room for their evening do, and you also to do the same. This means the Conservatory gets cleaned in the evening, and you can 'set up' the night before.

We encourage couples to switch rooms from Conservatory to the function room as it means you get the use of two function rooms for your Day. Also we find noise from the function room in the evening does not disturb residents in the same way as noise from the Conservatory.


We serve breakfast in the mornings in the evening function room (the old music room & billiard room) so we prefer you to use the Conservatory for your Wedding Breakfast.

If you choose the function room for your Wedding Breakfast, we cannot set the room up for your wedding until the last of the morning breakfasts have been served.

Assuming you and the wedding before you are both using the Conservatory as your Wedding Breakfast room and the function room for your evening wedding party, you can set up in the Conservatory from about 8.00 pm, on the evening before your wedding.
We clean the room and lay up the tables once the wedding party has moved through to the main function room for their evening do.

With a Saturday wedding you are less likely to be able to get accommodation in our Brecon Beacons Hotel on the night before your wedding because all our rooms will be taken by guests of the Friday wedding.

Always find out when you will be able to enter the room to decorate your tables. This should be considered when deciding what DAY of the week you wish to get married.

You personally, or a close relative, should be arranging your favours and your personal colours and decorations.

You will want to make some final, last minute touches and do a final check of the table settings. This is something you do not want to leave to anyone else. You will then need time to get changed ready for the start of your day.

Avoid having an 'early' wedding on the Saturday. If your ceremony commences at or after 1.00 pm this allows you plenty of time to get your reception venue set up and yourself ready.


Sunday Weddings:

Sunday weddings should be 'late' weddings as guests expect a later start on a Sunday. Sundays before Bank Holidays are worth considering though some venues will not accept weddings on prime bank holiday weekends.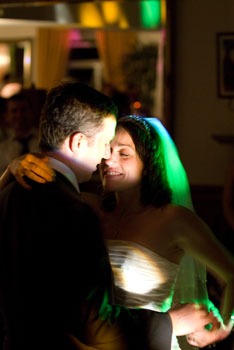 Which Season of the year?


Winter weddings are becoming more common. Also travel costs and venue costs may be lower 'off-season'.

Snow and bad weather is an occasional risk factor in January and February though the main road at the castle is generally kept clear.
The road going higher up the hills towards Sennybridge can become impassable in freezing conditiosn and snow, so guests would then need to be advised to come up from the South via M4/ J45 Swansea turn-off.
Do not go over the mountains and Heads of the Valley route (M4 / J32 turn-off). With winter weddings, encourage guests to arrive the night before the wedding, to be sure of everyone getting here.

Mid-week weddings are becoming more popular.
A mid-week date will afford you maximum flexibility on dates and probably afford you discounts as well. A lot of our mid-week wedding guests stay on the two night mid-week break deal.

We have a 25% discount on our regular tariff for midweek dates, but the Mid-week Wedding Package offers best value with no venue hire.
Photography on this page (excluding blue chairs in conservatory table set-up) by Ann Clark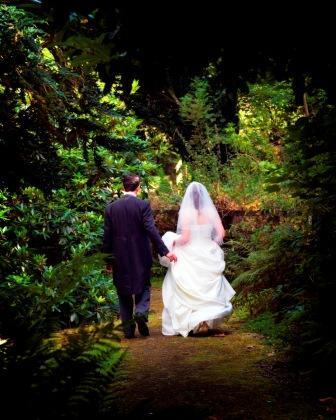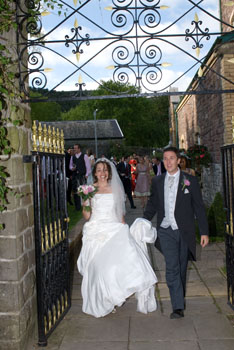 We have had some couples have an early ceremony and Reception on a Sunday to allow the 'Wedding Breakfast' to coincide with the time you'd normally have a Sunday Lunch. Also, presumably, such couples want to allow their guests the opportunity to leave early for work on the Monday.

We do not recommend an early wedding on a Sunday as it is difficult to get the 'turnaround' right and everyone is just too rushed. The 'feel' then becomes pressured and hurried, which you certainly do not want.

Your Wedding schedule is very important and you need to consider not just your own scheduling but the scheduling of your suppliers - Photographers, Caterers and the Venue itself.

For Sundays we have found an early afternoon ceremony, with the reception and Wedding Breakfast at say 3.00 pm, works well.

Everyone, Bride & Groom and guests alike, is more relaxed and at ease with the later start.

You'll find there is so much more time to prepare and get ready.

With a Sunday wedding you may not be able to stay the night in the en-suites on the Saturday night as priority has to be given to the Saturday couple for their day. So a later start is better for you if you have to travel up in the morning.

Book-in times:


As Saturday weddings last longer into the night (and the Bride & Groom will generally book everything up for their guests) everyone will be getting up late the next morning. It will take until around 11.00 am to book the previous night's guests out and several hours to clean all the rooms. This means the bedrooms will not be available for your guests until around 15.00. Please advise your guests that book-in is from 3.00 pm so they will not be able to book in to their rooms if arrriving earlier.



Changing Area:


You may need a designated guest changing area for those wanting to get changed on arrival. The Nurses Block which we use for Group Accommodation in Wales may be vacant for early arrivals to change in. Check the Nurses Block for suitabality as a guest 'changing area' before your wedding.
Alternatively a better choice for your early arriving wedding guests to change in is the Spa and Hot Tub changing rooms.


There will of course be plenty of accommodation for your guests on a Sunday night - which is one advantage of choosing a Sunday for your wedding. With Sunday weddings, start the ceremony after 2.00 pm, making it a late start for a relaxed, unhurried day. Your guests will want to rise a little later on a Sunday too!
Most couples prefer a Saturday and our Saturdasy always sell first. Yet there are many advantages to a Friday wedding:
(1) greater availability of accommodation on the night before,
(2) access to the function room the day before, and more time to prepare.
(3) Early book-in possible when rooms are not occupied the night before.
An issue not to be skirted….

There is one issue that should not be skirted. Brides may not be inclined to give their menstrual cycle a second thought, however, to be sure of feeling and looking ones best on the wedding day and honeymoon, this should not be overlooked when setting the day.

Your day and date is likely to be governed primarily by the availability of the venue, unless you are booking sufficiently far in advance to afford yourself greater choice.




Once you have confirmed the date, ensure all your primary suppliers are also booked in for this date - e.g. Wedding limousine hire, Wedding photographer, Wedding entertainment DJ or Wedding live Band or both), Wedding florist, Wedding Cake (to be ready by the date), Registrar, Wedding toastmaster, and of course, your Best Man!

Some of these, such as Photographers, will often need to be booked at least a year ahead.