Bristol Wedding Venues - Craig Y Nos Castle Wedding Venue
Plan The Day > Wedding Ideas > Wedding themes by Town
This is our Wedding Themes by Town 'Bristol Weddings' Page. For wedding themes on other towns, click on Wedding Themes by Town Index or scroll down to the bottom of this page.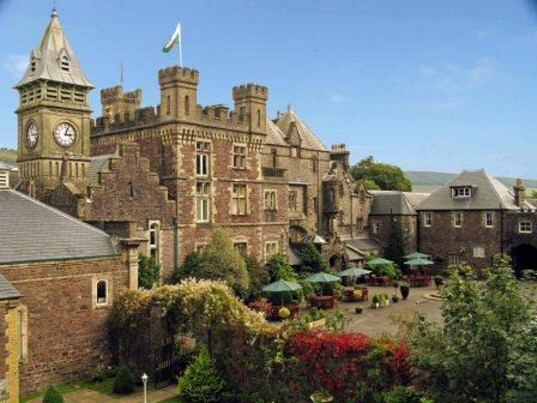 Bristol Wedding Theme ideas, or Wedding Decor and Wedding Gift Ideas, based on Bristol's history, style and culture.

Link your wedding theme, wedding decor and wedding favours to the history, style and sense of place of Bristol. Your wedding theme may be linked to your own past, to key moments in your relationship with each other, your favourite colours, your personal tastes, or you may incorporate elements of your home town of Bristol into your wedding day 'story book'.

When considering wedding decor you may already have plenty of your own ideas for your wedding. Or maybe you are still looking for inspiration? Reflect the story of Bristol in your decor, to connect your personal history in your home town's roots, and your family's location in Bristol. You may get some ideas from the history of Bristol below, its buildings, street names, or local transport routes etc.

Interesting Facts About Bristol you may not know and could use in your wedding theme/ decor/ story:

1. Population of Bristol City: 433,100, or including the outskirts / Bristol urban zone: 1,070,000, though its area may be counted in different ways - the built up area, or 'Greater Bristol', or the County of Bristol. Bristol is England's 6th largest city and Britain's 8th largest city.

2. In 1373 Bristol became a County though it lost its county status briefly in April 1974, when the County of Avon was created. Avon was short-lived as it was abolished in April 1966, whereupon Bristol resumed its status as a County in its own right. In 1542 Bristol officially became a city with the founding of Bristol Cathedral (formerly the Abbey of St. Augustine).

3. For 500 years from C.13th, Bristol was one of the top four cities in the UK, ranking with York and Norwich (London being the largest city of course). It was an important enough trading centre to mint its own coins. By C.12th Bristol Port handled most of England's trade with Ireland (including slaves). Bristol in C.12 and C.13 became a shipbuilding port. With the Industrial Revolution, Bristol was overtaken by Birmingham, Liverpool and Manchester. The sea port of Bristol accounted for Bristol's earlier wealth, while today the city's income derives mainly from media, electronics and aerospace industries, together with tourism - the city docks have been regenerated as a heritage and cultural centre. The old central 'floating dock' area, once a derelict eyesore, is now recognised as an asset and has been redeveloped into a key Bristol leisure facility. There are 17,500 businesses in Bristol.

Bristol is a dominant player in the aerospace industry and houses the Ministry of defence procurement HQ (8,000 employees). Media and information technology, and the financial services sector (59,000 employees), together with tourism (9 million visitors a year) are its principal commercial sectors. Visitors to Bristol spend £750 million per year in the city. Bristol remains a major seaport and is the largest importer of cars to Britain.

4. There are 34 other cities and towns worldwide named Bristol. People living in Bristol are called Bristolians.

5. Bristol was originally named Brigstow (Brycgstow in old English) because of the bridge built there. An 'L' was added due to the local Bristolese dialect and it was renamed Bristol. Bristol was founded circa 1000 and its old name Brycgstow translates as 'the place at the bridge'.

6. The Black Death (1348-1349) killed off half the population of Bristol. Thie event held back population levels at 10,000 for 200 years, during the C.15 and C.16th century.

7. During the C.14th many Bristolians sailed across to the New World (USA as it became) for trade, including William Weston who in 1499 headed the first English expedition to North America. In 1497 John Cabot sailed for mainland America, funded by the Sheriff of Bristol, Richard Ameryck, after whom some believe America was named. For this reason Bristol is regarded as 'the birthplace of America'.

8. In C.16th Bristolian traders turned their attention to Spain and the American Colonies. Smuggling accounted for much of Bristol's economy. In the C.17th Bristol experienced renewed growth with a three-way trade arrangement between England, Africa and America, benefiting particularly from the slave trade. British manufactured goods were exported to Africa in return for slaves who were then shipped to America in appalling conditions, in return for sugar, tobacco, rum, rice and cotton from the plantations of America. From 1700 to 1807, 2,000 ships fitted out for slave transport worked the seas shipping over 500,000 slaves from Africa to America.

9. Bristol suffered from the French maritime wars and competition from the port of Liverpool, plus the abolition of slavery in 1807. The manufacturing cities of the North grew at a faster pace and Birmingham lost its place as one of the four largest cities in the UK. Bristol's population did however increase fivefold during the C.19th, as new industries developed.

10. Isambard Kingdom Brunel designed the Great Western Railway between Bristol and Paddington in London, while the Clifton Suspension Bridge further improved transport routes. Isambard Kingdom Brunel never got to see the Clifton Suspension Bridge that he designed as he died before it was finished in 1864.

11. Bombing in WW2 killed 1300 people in Bristol and destroyed or damaged 100,000 buildings. Bristol suffered further in the 1960's due to the building of many cheap and ugly tower blocks and more roads. It was not until the 1980's that restoration works to preserve the original architecture began, with the restoration of Queen Square from the Georgian era and Portland Square and the demolition of some of the 1960's tower blocks.

12. The M4 and M5 motorways were built in the 1960's and 1970's, linking Bristol to London, Birmingham, Cardiff and Exeter.

13. Bristol has four constituencies: Bristol West, Bristol East, Bristol South and Bristol North West. The four MPs comprise two Labour, one Conservative and one Liberal Democrat.

14. Famous political persons from Bristol include Edmund Burke and Tony Benn.

15. The towns and villages within Bristol are: Whitchurch, Filton, Patchway, Bradley Stoke, Kingswood, Mangotsfield, Stoke Gifford, Winterbourne, Frampton Cotterell, Almondsbury and Easton in Gordano.

16. Bristol is one of the warmest and sunniest cities in the UK. Bristol has also been ranked as Britain's most sustainable city due to its efforts on green policies, climate change, and recycling.

17. Deals used to be struck in the Corn Exchange over bronze tables known as The Nails, possibly giving rise to the phrase 'cash on the nail'.

18. Aircraft production started in Filton, Bristol, in 1910, only two years after the first powered flight. The World War One 'Bristol Fighter' and the WW2 Blenheim and Beaufighter were built at Bristol, and in the 1960's Bristol designed and built Concorde in partnership with France. Concorde was retired in 2003.

19. The international Balloon Fiesta in August is Europe's largest hot air balloon event and Bristol based Cameron Balloons Ltd is the world's largest manufacturer of Hot Air Balloons.

20. Bristol has a number of theatres: (i) The Theatre Royal, Grade One listed and the oldest continually running theatre in England, staging shows since 1766 (ii) The New Vic, (iii) The Bristol Hippodrome, (iv) The Tobacco Factory, (v) QEH, (vi) The Redgrave Theatre at Clifton College, (vii) the Alma Tavern.

21. Bristol has many live music venues: (i) Colston Hall, (ii) the Bristol Academy, (iii) The Fleeece, (iv) The Croft, (v) The Exchange, (vi) Fiddlers, (vii) Victoria Rooms, (viii) Trinity Centre, (ix) St George's Bristol, (x) The Old Duke (jazz pub), (xi) The Fleece and Firkin (rock music pub) and (x) the Louisiana (Indie music pub).

22. Banksy, the graffitti artist, comes from Bristol as did the C.18th poet Thomas Chatterton. The pirate Captain Blackbeard, who had a hideaway cave under St. Mary Redcliffe Church hailed from Bristol, as does Holloywood actor Cary Grant. Harry Potter author J.K. Rowling comes from Bristol.

23. The accent and dialect in Bristol is known as Bristolese, or Bristolian, or even as Brizzle or Bristle. An 'l' sound, as in the 'ol' of Bristol, or even a 'w', is added to words ending in 'a' or 'o'.

24. Bristol is 45 miles by boat from Bristol to Cardiff. Might wedding guests sail to your castle wedding at Craig y Nos?

25. Harvey's Bristol Cream Sherry was created in Bristol. J.S. Fry invented the first chocolate bar in Bristol in 1847,

26. Over 25% of the world's Natural History Programmes are made in Bristol, due in part to Bristol being the HQ for the BBC's Natural History Unit.

27. E4's 'Skins' is filmed in Bristol and until recently 'Casualty' was filmed in Bristol.

28. Bristol has won several awards, including the 'UK's first cycling city', and 'European city of the year' as well as 'UK's most sustainable city'.

Time from Bristol to Craig y Nos Castle Wedding Venue: 1 hour 38 minutes

Distance from Bristol to Craig y Nos Castle Wedding Reception Venue: 83 miles

Reasons for choosing this wedding venue over all others near Bristol:
Special Wedding Package offers Discounted Exclusive Use of the wedding venue (£1,000 at weekends saving £2,500 over the normal regular wedding tariff of £3,500 for exclusive use) to Brides and Grooms from Aberdare if you can invite 50 guests to stay overnight at the castle on a B&B basis (or free exclusive use of all ground floor function rooms and ceremony room if you have more than 125 wedding guests attending your wedding breakfast).
You can have all your guests stay under one roof for the duration of your wedding day. Party late into the night, with no worries about you or your guests getting back home. Craig y Nos Castle wedding venue can sleep up to 64 guests in its en-suites and family rooms and a further 20 guests in its non en-suite budget rooms. Craig y Nos Castle is probably the only castle wedding venue where all your guests can stay with you together overnight.
The wedding breakfast and welcome drinks are £50/ guest..
A unique Wedding Venue - the romance of a real Welsh Castle combined with the historic grandeur of our very own Opera House - yours for the day. We are the only castle wedding venue that has its own historic theatre in which you can get married. Our Grade One listed opera house is licensed for wedding ceremonies.
Exclusive Use available:
Craig y Nos Castle only accepts one wedding a day, so you and your guests will have the run of the whole ground floor of the castle exclusively.
All ground floor rooms for your guests:
Rather than be confined to just one room, you and your guests will make full use all four ground floor tall ceilinged reception and function rooms - see below: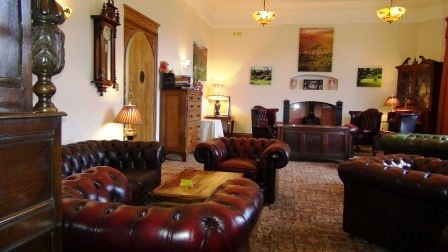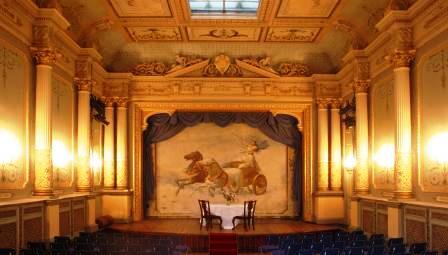 (2) Welcome drinks in the Nicoloni Room, our main reception lounge (or outside in gardens if weather is fine)

(1) The opera house for your wedding ceremony, where you will be the star of the show, on stage, before all your guests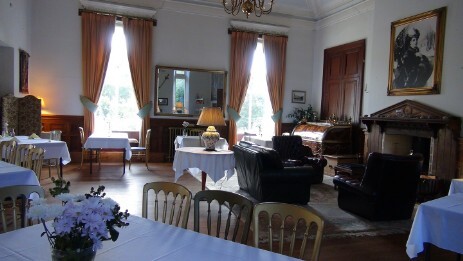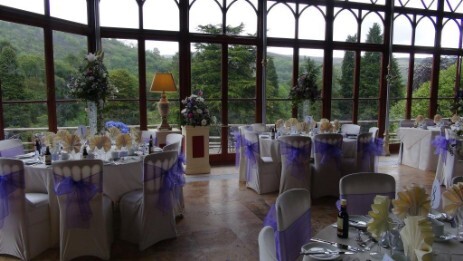 (3) Your wedding breakfast in our 120 seater conservatory with fabulous views overlooking the Brecon Beacons National Park


How might you link your wedding theme. decor, favours, table centres or any other element of your unique wedding to Bristol, to convey a sense of place, of your home town, to your wedding guests? Here are some ideas based upon the history of Bristol.

1. Famous people from Bristol, could be featured in some way to connect tothe history of Bristol and what the named people acheived. I have seen framed pictures on wedding tables with information about famous people, and this does make for a talking point at a wedding among the wedding guests. In Bristol you can choose William Weston, John Cabot, Richard Ameryck, Banksy the graffitti artist, Cary Grant the actor, J.K. Rowling and of course, the pirate Captain Blackbeard, also Edmund Burke, Tony Benn etc.

2. Buildings of historical and architectural interest in Bristol.

3. Table numbers or names based on place names, towns and villages in Bristol.

4. If there are any aircraft enthusiasts among you or your guests, or a connection with aviation or airforce, it might be appropriate to link to the planes built at Bristol, such as the Bristol Fighter, the Blenheim, Beau Figher and Concorde.

5. Link in to Cameron Balloon's various balloons manufactured. You could do a lot with balloons possibly in the evening party room, rather than in the main wedding reception room. Don't forget that at Craiig y Nos Castle you have the use of two separate function rooms for your wedding, so you can decorate the evening function room in a party theme, linked in some way to Bristol - maybe something along the lines of miniatures of the Balloons manufactured by Cameron Balloons.

6. There are plenty of theatres in Bristol; might you tie the names of the theatres in Bristol with the Patti theatre at Craig y Nos Castle, and use these as your wedding guest table names? This would tie in with the theatrical element of the castle and its opera house, lending some relevance to a theatre theme, though this would ideally suit couples or wedding guests involved in some way in the arts or entertainment.

7. Similarly if you have a musical interest, tie in with the names of the various live music venues in Bristol.

8. Tie in with the inventions from Bristol such as Harveys Bristol Cream, Fry's chocolate, Tarmac, Ribena etc.

These are only some of the ideas for wedding venue decoration and wedding themes based on Bristol's past and present. You may come up with plenty more ideas and inspiration from reading the interesting facts about Bristol City on this page.

Arrange a viewing of the castle

To arrange a viewing and stay overnight for two nights at half price, (£150 B&B), check our viewing breaks B&B offer.

Or if you fancy just coming on a day trip, book a viewing here.



B&B Offers for Bristol Brides and Grooms planning their wedding: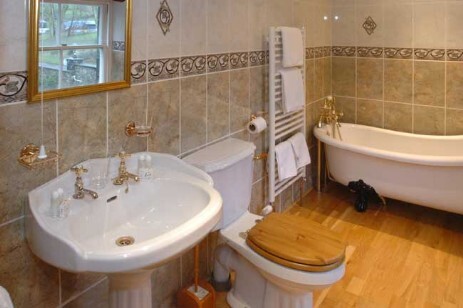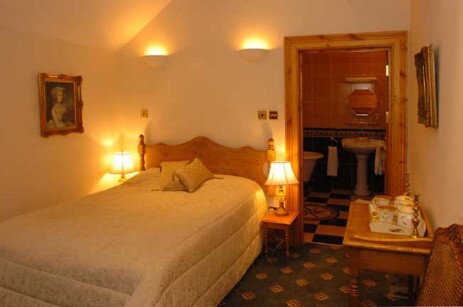 To give you an incentive to 'sample' and see Craig y Nos Castle, we offer wedding couples a discounted B&B offer. You can stay overnight for two nights at half price and make a nice B&B break of it. You can even invite relatives to have a look too, and choose a family room if you wish.

So why not combine your hunt for a wonderful wedding venue with a relaxing B&B break somewhere new and scenic!

Craig y Nos Castle is a popular destination wedding venue for couples all over the UK. It combines the attraction of getting married in a real castle, where you can become the princess of your own fairytale castle for the day, with experiencing a historic building (yours exclusively for the day) in an area of outstanding natural beauty.

The mountain scenery of the Brecon Beacons National Park guarantees you stunning photo opportunities both inside and outside the castle. The Grade One Listed Opera House makes a fantastic setting for your wedding ceremony. You get exclusive use of the whole castle for you and your wedding guests. Moreover the venue is completely free provided you either have 50 guests staying overnight, on a B&B basis, or over 125 guests to your wedding breakfast.

At just £40 per wedding guest for your wedding breakfast and welcome drinks - with no venue hire when above 50 guests stay overnight - Craig y Nos Castle is a truly magical and unique castle wedding venue that Brides and Grooms can now readily afford.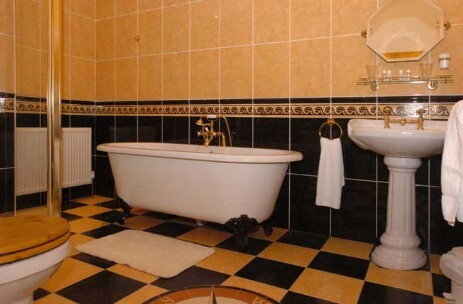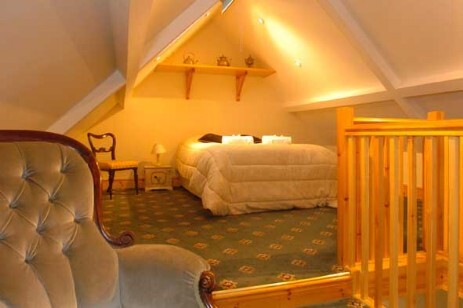 See our Special Wedding Packages

See what's included in our Special Wedding Package when you have 50 guests staying overnight. If you cannot get 50 guests staying but can invite 125 or more to your wedding breakfast, see instead our Members Club Wedding Package.

---------------------------------

29. In 2006 Bristol was voted the happiest place to live in England by a government poll.

30. Tarmac was invented in Bristol.

31. Ribena was invented at the National Fruit & Cider Institute in Long Ashton. As sources of vitamin C dwindled during WW2, Bristol researchers found blackcurrants were an alternative to oranges and created Ribena.

Are you looking for a local venue in or near to Bristol, or a 'destination wedding venue'?


You will not have thought of this, for you won't even have realised it yet - at least, not until reading this.

You will have one deciding factor above all others when choosing your wedding venue.

This is:

Will you 'go local', choosing a wedding venue in or near to Bristol,
or can you go further afield for a more special and unique wedding day?

Provided most of the evening guests are local, you will get lots of extras coming to the evening party. This won't happen if you choose a venue further away ('evening-only' guests won't travel far).

Or would you prefer a more intimate wedding venue, a 'destination wedding venue', where your closest friends and relatives come to your wedding, and where you invite everyone for the whole day?

When you choose a venue further afield, you'll need somewhere all your guests can stay overnight together. Craig y Nos Castle offers accommodation for up to 84 guests. You'll not want your guests traveling between two different locations (for the wedding and for B&B). It is better to have everyone stay at the wedding venue. Having your guests stay over means everyone will party with you late into the night as they have no worries about getting home.

Unlike with a local wedding, when you travel to Craig y Nos, you will not suffer the problem of some guests shooting off early to get home. This can be a problem with local weddings near Bristol as 'local' means the wedding party dwindles around 11-12 pm, bringing about an earlier finish to the day than you want.

A destination wedding venue such as Craig y Nos Castle in the Brecon Beacons best suits a wedding where you have the same number of guests invited to the wedding breakfast as to the evening do. It will not suit weddings where you want fewer guests for the day part and more for the evening do.


Initially you will consider many different wedding venues: some local to your area, some further away. You may even search for historic buildings and castles in far flung locations.

But when you come to your short-list, you'll consider not just your own preferences, but your guests' willingness to travel to your chosen wedding venue.

You may have some guests who live some distance away from Bristol, who will need to travel to your wedding anyway, so it won't matter to them so much where you get married. You may have more guests on your wedding invitations list who live local to you. These include your friends and neighbours and acquaintances and even work colleagues in and around Bristol, for whom it would be more convenient to choose a local wedding venue.

When you draw up your short-list of wedding venues, you'll be asking yourself - 'local or non-local'? This is a key decision you will make, even though you may not have realised it - until now.

You'll ask yourself, do you want a local wedding venue near Bristol where all your guests can get to easily - even though you may not find your ideal venue locally?

Inviting a smaller number of guests to your wedding breakfast can sometimes save you money as you're saving on the main meal. This allows you to invite a load more to the evening party.

The decision whether to 'go local' or to go to a more interesting, unique and very special destination will be the first one you make, when drawing up your short-list of venues to visit. Going local means you may have to compromise on the quality and type of wedding venue, but if you are willing to travel, you have no need to compromise on the venue at all.