Stationery for your party invites and RSVPs Menus etc
Wedding Planning > Our Suppliers > Wedding Essentials & Extras
Made By Myself Specialised and Personalised Wedding Stationery



Contact: Sarah Rhodes
Telephone: 01942 819136
Mobile: 07870 625885
Website: www.madebymyself.com

Find us on Facebook:
http://www.facebook.com/MadeByMyselfStudio

Our mission is to offer design led stationery at an affordable price. We also create coordinated 'on the day' items such as a seating plan, table names, place cards, favours and a guest book and more unusual items such as our wonderful wooden wedding wish tree. We can work with your ideas and create a design that is perfect for you, or you can select from our range of designs and tweak it to your needs. The options are endless and we love working on new designs so feel free to email us with any ideas that you were hoping to bring to life... we would love to hear from you.

Our vast range of designs enables you to customise your wedding invitations with your own colours and wording. We also offer a separatre bespoke design service for couples wanting something unique.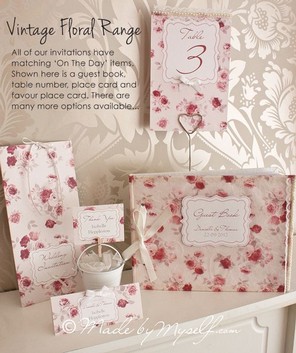 Made by Myself Design Wedding Stationery is made of the highest quality using luxury material. A perfect choice for your wedding. We have a wide selection of different designs.

All of our ranges can be customised to suit your needs and they are all available in a wide range of colours. We also offer a range of design your own options, if you like to get your hands on to the design side.

Chloe and Stevens' Story:

"When we set a date to get married, we decided that a perfect theme was the fairytale castle theme. We did not want to buy pre-made wedding stationery and liked the idea of personalising the stationery to match our theme and the castle itself.

We first met Made by Myself at a wedding fair and were so impressed with the beautiful stationery that we got in touch afterwards. We were so pleased that we had found someone who understood our dream about making our invitations really individual.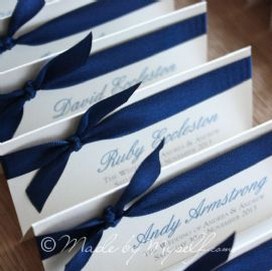 Sarah was absolutely brilliant and helped design the invite incorporating both the castle and the fairytale themes. The results were absolutely brilliant. And the hand made invitations received so many coimpliments from our weddnig guests who said they were the most stunning invitations they had ever seen. Each and every personalised item of stationery was beautifully designed, hand made and looked simply wonderful. Working on the design I felt really included in the design process. The results were perfect and we could not have been more happy with them."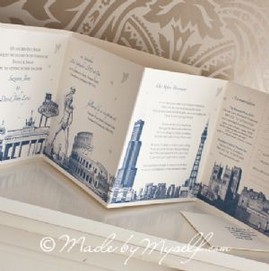 *Kindly Note: Prices shown on the left were valid as of Feb 2014 but site owner states they are subject to increase / updating during the 2014 year. Please check with supplier for updated prices.

Craig y Nos Castle bespoke stationery from Made by Myself Wedding Stationery


A dramatic setting for your wedding requires a unique wedding invitation design.

The castle frontage is printed onto semi-transparent paper and personalised with the bride and groom names and wedding date. It can be customised to a variety of colours.

The invitation includes Craig Y Nos Castle Themed semi-transparent front, with bride and groom names and wedding date. The invitation message is printed on the reverse of the card and both are neatly secured together with satin ribbon. The inserts slide into a luxury pocket that is persoanlised with the bride and groom names. Supplied with a luxury envelope. Order a sample of this invite to see the true quality.

The invitation measures approximately 150 mm x 150 mm (including envelope).

Extra options for this invitation are:


Include second insert sheet for extra information (without mini RSVP)


Include third smaller insert sheet with RSVP and also a pre-printed return envelope


Guest Name printing onto invitation


Guest Address printing onto envelope


Either have a play around on the page to change the design and colours to suit, or give us a call on 01942 819136 to discuss your ideas.


To Have and to Hold Wedding Stationery

Email: weddingdesigns@live.co.uk
Website: www.tohaveandtoholdweddingstationery.co.uk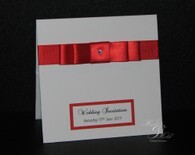 To Have and To Hold Wedding Stationery offers a range of beautifully handcrafted wedding invitations and wedding stationery. Each item is carefully handmade using high quality materials. We offer everything you will need before, after and on the big day, from Pocketfold invitations to Thank you Cards.

Our stylish and unique designs can be personalised to your requirements, which means you can incorporate your chosen colour theme into your wedding stationery to make it unique to you. All of our items are available in a variety of formats, sizes and colours.

We offer co-ordinating items to match the design of your chosen invitations so your theme can continue throughout the day, making your wedding day extra special!

We can provide samples of any of these items for you to view in your chosen design and colours prior to placing an order.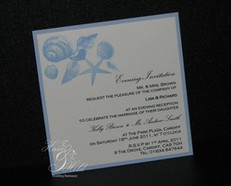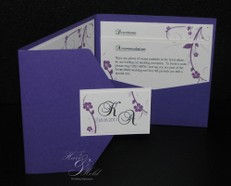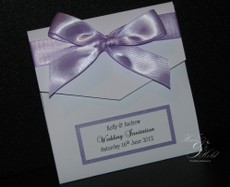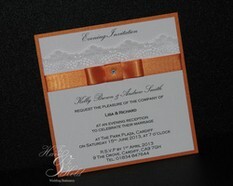 If you would prefer something completely different, we also offer a bespoke service for uniquely designed wedding stationery at no extra cost.

"With my wedding plans suddenly being brought forward, time was quickly running out to get handmade invites done, I contacted Claire, but didn't hold much hope of there being enough time for her to make them for me, so I was amazed when she accepted the order and had my absolutely beautiful invitations ready and with me by 2 weeks! The service I received was incredible, Claire is such a friendly and helpful person and I have been complimented endlessly on how gorgeous my wedding invitations are. I cannot recommend her highly enough!"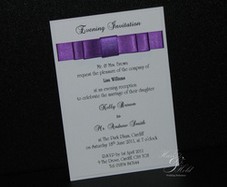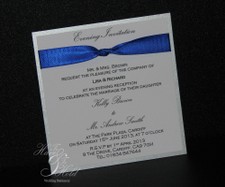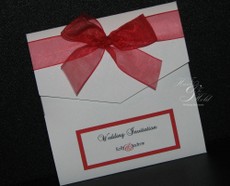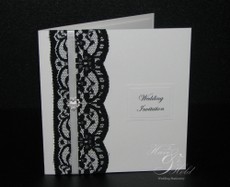 "Just wanted to let you know that my parcel arrived safely this morning. Everything is gorgeous, i'm so pleased with it all! I especially love the favour boxes, they're so cute and I'm really glad I decided to double them up as place names. The order must have taken you ages, everything is so perfect! I really can't thank you enough for all your help with everything, I couldn't have asked for anyone better to do our stationery. You've been so helpful and friendly, nothing has been too much trouble, your stationery is very reasonably priced and everything has been perfect and you've really been a joy to do business with!
I wish you all the best for your business in the future, you deserve to do really well!"
Jay & Christopher


Byjo Wedding Stationery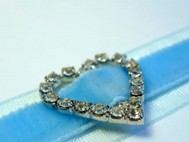 Website: www.byjo.co.uk
Address: 5 Bryncoch, Taffs Well, Cardiff, CF15 7QA
Telephone: 02920 813 329 (09.30 - 15.30 hrs)

Our vintage style wedding invitations and wedding stationery collections use ribbons, lace, delicate prints and stunning embellishments to create a look full of vintage charm and reminiscent of times gone by. These designs range from opulent glitz and glamour to rustic chic and soft, romantic florals. All designs can be adapted and personalised to suit your colours and theme perfectly, and if you can't see a design that is quite right for you, why not let us create something bespoke.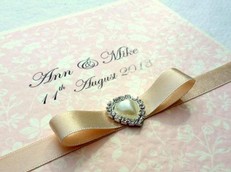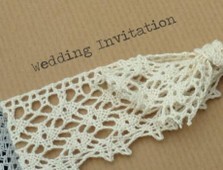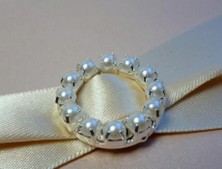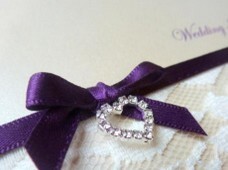 Beautiful, handmade finishing touches for your wedding and reception venue, that will help to pull your stationery theme together right up until the end of the night. Table plans, guest books, post boxes, wedding signs & decor, personalised thank you cards for your wedding party, and more. Most items are available to match our handmade wedding stationery collections, and all can be adapted and customised to suit your colours and theme perfectly. If you have ideas for things you would like, but you can't see them here just get in touch and we'll do our best to help!


Sarah Louise Designs - Wedding Stationery


Website: http://www.sarahlouisedesigns.co.uk/


Voted One of Top Five Wedding Stationery Businesses in the Welsh National Wedding Awards (West Wales Region)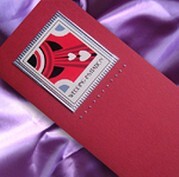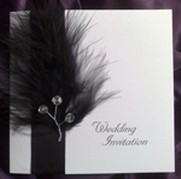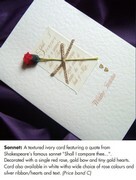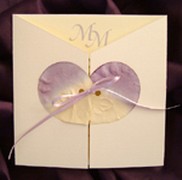 Sarah Louise Designs is a family-run business designing and creating exquisite hand-crafted wedding stationery. Our range of wedding stationery is extensive and offers designs for every taste and budget. We also offer a bespoke design service to ensure every wedding has the perfect stationery.

We have a wide range of stationery designs including 'Platinum' a striking pocket-fold invitation with Celtic heart detail and the sumptuous 'Glamour' - a feather and crystal striking design. A full range of items is available in each design - including placecards, orders of service, menus, reply cards etc.


Wedding Stationery Advice


Your stationery sets the tone and theme of your Wedding. Complimentary colours and themes really wow your guest. Match your stationery with your colour or Wedding theme to bring it all together!

Save The Date Cards
Send a 'Save The Date Card' ahead of the Wedding Invitations. Recommended if you're marrying in the summer, or when people might have longterm booked commitments eg. summer holidays, Christmas, Easter etc. Send these cards once your date is set but after your venue has been booked (in case you cannot get your preferred date at the weddnig venue).

Wedding Day Invitations
Allow plenty of time for your guests to reply. You should send out your Wedding Invitations at least 6-12 weeks before the Wedding Day, though in practice you will probably be working months in advance in order to finalise your wedding guest list with the wedding venue.

The amount of Invitations you need to send is half of the number of guests you've invited as couples and families will get 1 invitation per family. Order some extras to allow for additional guests you may have left off your list, to cover any mistakes made writing them out, and even to add guests later should some of your original list not be able to come to your wedding.

Include hotel information and directions to the venue, with a note of their website perhaps, plus the RSVP cards. You can ask if there are any special dietary requirements or any food allergies - maybe even include a sample menu.

Evening Invitations
These are for guests not attending the Wedding Breakfast, just those invited for the Evening Reception. We recommend these be sent out the same time as the Wedding Day Invitations 6-12 weeks, at least, in advance, allowing you time to know the final numbers able to attend. (Note at many weddings, a number of evening guests tend not to show up to the Wedding; sending out formal invitations professionally produced will increase the likelihood of most of your evening list attending.)

When ordering your Evening Invitations, order half the number of your guest list if all are couples with some extras as spares for any guests left off your initial list.

RSVP Cards
These go out with the Wedding Day and Evening List Invitations to speed up the responses. You may have to chase some up to reply. Early confirmations means you can finalise guest numbers and your wedding venue costs sooner.

Order of Service
For Church ceremony to show the order of the ceremony with hymns and prayers. Allow 1 per guest plus extras for people involved in conducting the service including choir, harpist etc.

Order Of The Day
For civil ceremonies and civil partnerships. Includes your names, venue, date, time and timetable of the day; eg - ceremony time, readings, photographs, reception time etc.

Place Cards
For seating your guests at the Wedding Breakfast in line with your Table Plan. Order one per guest plus a few spares for mistakes or late changes in guests attending.

Table Numbers/Names
You will need one per table. It is more customary nowadays to give your tables names instead of numbers. These can compliment your wedding theme and can include place names, town names, or tree names - we've even seen some with London Underground train station names. The names depend on the theme of your wedding.

Some quick ideas for naming tables: gemstones, animals, flowers, sports teams, places in your local area / countries / towns / castles etc, dances, beaches, film characters, colours, bands and songs, names of drinks, names of sweets and chocolates, seven wonders of the world or other significant places / people etc, train and tube stations etc.

Menu
For Wedding Breakfast. Most weddings will determine what guests are eating in advance so your wedding caterers can make the required amount of each dish to order. These include all the options for each course and at Craig y Nos we need to know what guests would like to eat before the wedding day and also if there are any vegetarians / special dietary needs. You can also include the timings of the speeches and toasts.

Special dietary needs should be catered for (though not necessarily included on the main menu) eg: vegetarian, kosher, nut or other allergies, gluten intolerance, halal etc.

Table Planning Suggestions - who to seat with who and where

The Table Plan will replicate the set-up of the room itself with the Top Table and each table mapped out and labelled showing where they are.

Table Planning Suggestions:

1. When assigning your seats position anybody making speeches or announcements somewhere where they do not have their back to anyone.
2. Seat guests who are pregnant, have disabilities, older guests and guests with children, where they can easily gain access to loos.
3. Seat older guests closer to speakers so they can hear the speeches.
4. Children go to less favourable locations as they'll not be interested in the speeches and may cause a distraction.
5. Prioritise guests who want to hear the speeches (or ensure there is a good sound system in the reception venue).
6. Either put people next to people they already know or, to possibly aid in conversation flow, arrange to have a few people mixed up.
7. Match people of similar ages / interests.
8. Seat families together (your family nearest to top table).
9. Seat work colleagues together.
10. If you know some people don't get along with others, separate them as you don't want any added stress caused by guests having a row.
11. Balance tables with even numbers of males and females. It is traditional in formal dinners to alternate the male-female-male-female seating around the table.
12. Place separated or divorced couples on different tables unless you know they are ok with each other.
13. Avoid ending up with a 'leftovers' table for those who didn't fit on any of the other tables.
14. Distribute guests evenly to avoid anyone feeling put out.
15. Nominate a host on each table.
16. The Top Table should be placed where the Bride and Groom can see and be seen by everyone.
17. You need a sideboard or table for the cake, for gifts and the Wedding Post Box.
18. A traditional Top Table is usually organised thus: Groom to the right of the Bride, Places alternate male - female, Partners of Best Man and Chief Bridesmaid sit at other tables.
19. For second marriages the children from the first marriage can be seated on the top table.
20. For parents of the Bride and Groom who have divorced and re-married it is not a good idea to put them and their new partners on the top table.
21. If the parents of the Bride and Groom are not on the top table they should be seated close to the top table along with other close members of the family.

Once you have decided on the seating plan make sure you write each name on each table to ensure that you do not forget your plan. It takes long enough to get it right and you do not want to have to do it again.

Post Boxes
Gift lists used to be inserted in the Wedding Invitations to give guests an idea of what to buy the happy couple. Nowadays many couples live together before they are married and so already have most things. Instead couples may politely ask for vouchers or a monetary gift towards their honeymoon, or for house improvements or for investments for the future.

The box is made to compliment and match your stationery and your wedding colours and theme. It has your personal thank you message on the front.

Guest Book
For your guests to wish you the best of luck for your future together and for writing a personal message to you both. It is a lovely momento for you to look back over and remember your day and who attended.

Thank You Cards
For sharing a Thank You with your guests for sharing your special day and to thank them for their gift. This is traditional and is appreciated, particularly by the older generation. Make a list of who has given you what as you open each present - you will never remember later. You should be specific about the item in your thank you, to make your thanks truly 'personal' to the giver. If you have requested money why not tell them what you have put it towards eg: a honeymoon or home improvements.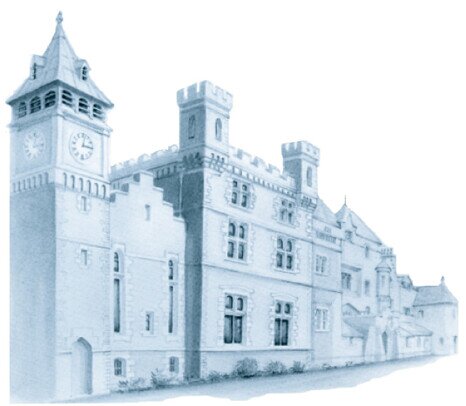 Enjoy a Homely Welcome and Friendly Service at Craig y Nos Castle