Theatre Loft Room
Wedding Planning > Our Bedrooms > Double En-suites
This was a non en-suite with a basin and shower, but no loo. It has now been refurbished and has a nice modern, small but cosy en-suite with shower, loo and basin.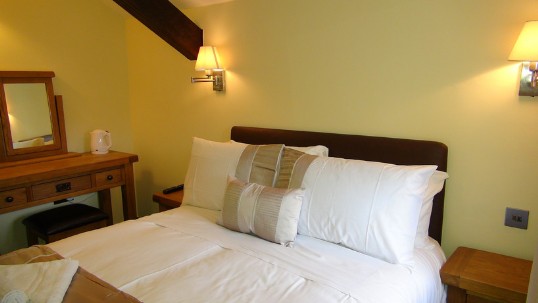 This room is up three flights of steps so is right above the stage, 'in the Gods' as they say in theatres. A rather sweet little room, retaining the original cupboards dating back to when this was a changing room for actors and acresses performing in the theatre.
It will sleep two and is a quaint and characterful room, but quite small. It is not suitable for the elderly or infirm as it involves climbing three flights of quite narrow stairs.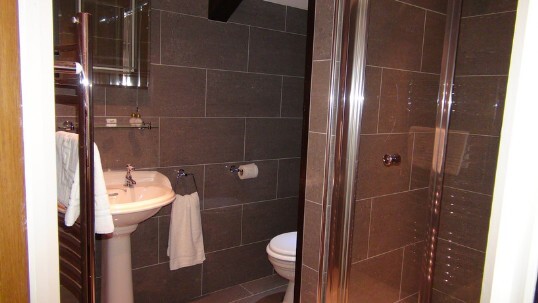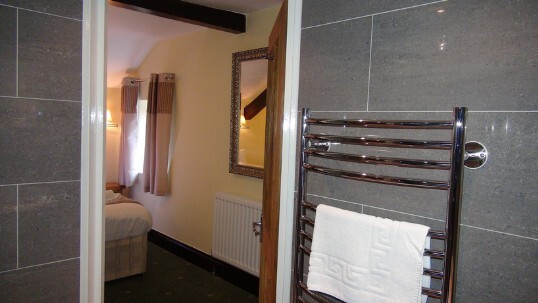 You are well away from everyone else and won't be disturbed by other guests here. It should feel quiet and peaceful up here.
The room has plenty of fitted wardrobe cupboards with shelves in, and space for the small bedside desk. There are two small windows overlooking the theatre gardens, each with large mantelpieces the width of the old stone walls.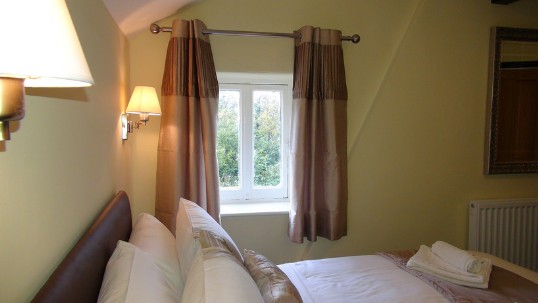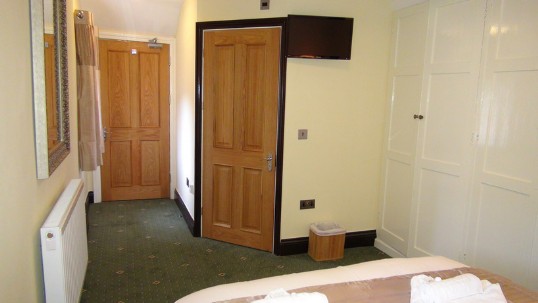 There is a new modern shower en suite where before there was a loo and basin with no walls, so the 'facilities' used to be in the middle of the room!
TV, Internet & Phone Information

Wall mounted TV, no phone so no internet connection.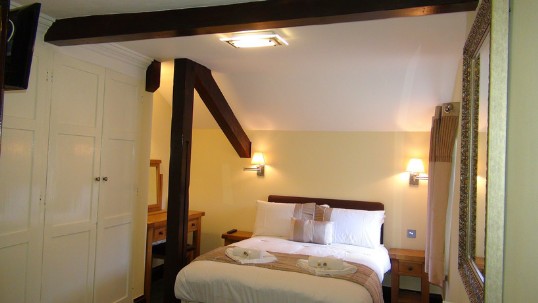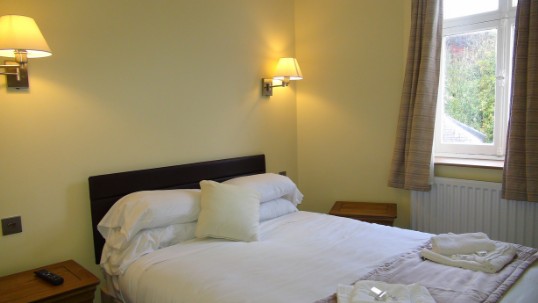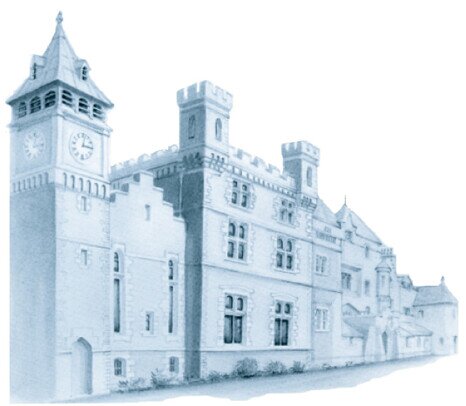 Enjoy a Homely Welcome and Friendly Service at Craig y Nos Castle