Breakfast Room - interesting photos
Castle in Pictures > Slideshows, photos
This is the Breakfast Room Slideshow Page. To see other slideshows go to the Slideshows Index or scroll to the bottom of this page.
The small Breakfast Room is a little sitting room between the main Nicolini Lounge by reception and the Conservatory where you have your Wedding Banquet. Being a small room it is often overlooked for wedding photos but it has some interesting features, including one wall of original William Morris wall paper possibly dating back to Adelina Patti's time, and a very pretty fireplace.
This room is called the Breakfast Room because it is where Adelina Patti would have taken her morning breakfast back in the 1890's.
Click on any picture to enlarge it to full size and see description.
Wedding Tips: All change
Why does a woman work ten years to change a man's habits and then complain that he's not the man she married? ~Barbra Streisan
d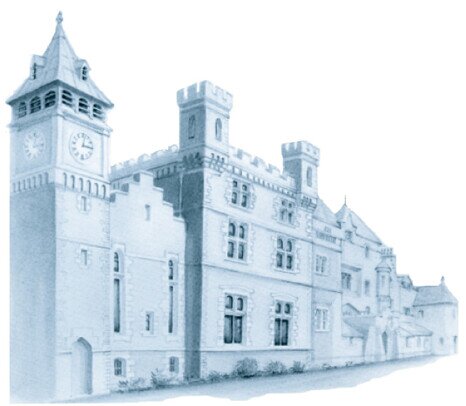 Enjoy a Homely Welcome and Friendly Service at Craig y Nos Castle