Caerphilly Wedding Venues - Craig Y Nos Castle Wedding Venue
Plan The Day > Wedding Ideas > Wedding themes by Town
This is our Wedding Themes by Town - 'Caerphilly Weddings' Page. For wedding themes on other towns, click on Wedding Themes by Town Index or scroll down to the bottom of this page.
Caerphilly Themed Weddings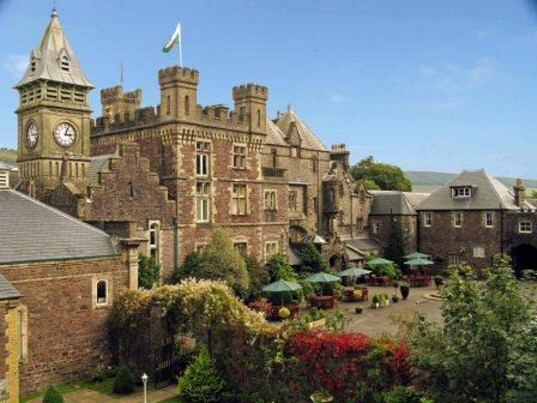 Caerphilly Wedding Theme ideas, or Wedding Decor and Wedding Gift Ideas, based on Caerphilly's history, style and culture.

Link your wedding theme, wedding decor and wedding favours to the history, style and sense of place of Caerphilly. Your wedding theme may be linked to your own past, to key moments in your relationship with each other, your favourite colours, your personal tastes, or you may incorporate elements of your home town of Caerphilly into your wedding day 'story book'.

When considering wedding decor you may already have plenty of your own ideas for your wedding. Or maybe you are still looking for inspiration? Reflect the story of Caerphilly in your decor, to connect your personal history in your home town's roots, and your family's location in Caerphilly. You may get some ideas from the history of Caerphilly below, its buildings, street names, or local transport routes etc.

Interesting Facts About Caerphilly you may not know and could use in your wedding theme/ decor/ story:

1. Population 30,388.

2. A Roman fort was built here in AD75. Subsequently St. Ffili built a fort, and in Welsh a fort is 'Caer'. This is said to have given rise to the name Caerphilly.

3. An Anglo-Norman Lord, Gilbert de Clare, began building Caerphilly Castle on 11 April 1268 and it acted as a buffer against Llywelyn the Last, the Prince of Wales, who controlled most of mid and north Wales. The Castle was a powerful and impressive symbol of Anglo-Norman rule.

4. Caerphilly Castle is the largest castle in Wales and the second largest castle in England, after Windsor Castle. De Clare also built Castell Coch. Caerphilly Castle's concentric layout was more flexible than earlier Castles and gave rapid access to any part of the castle via mural passages and wall-walks, while its towers and gatehouses could be independently defended against attackers. One part of it might be taken but other parts would remain defended. Attackers were unable to mount siege engines against the inner walls due to the protection afforded by the outer walls.

5. The castle's active role as a defensive fort against Welsh invasion from the North was an extremely short one. By 1283 Edward I had removed the threat of Welsh independence and the need for Caerphilly had gone.

6. However in 1316 Llywelyn Bren, Gruffyd ap Rhys's son, lay siege to the castle with an army of 10,000 men. The outer wall of the castle was breached but not the inner defences, which could not be penetrated. Caerphilly town was burned down and though rebuilt, it remained very small throughout the Middle Ages.

7. Subsequently Owain Glyndŵr attacked and took over the castle in 1403-1405. Repairs were made but by 1530 the castle was a ruin. The Mid Wales area had calmed down and there was no longer any need for the castle for military purposes. In 1583 the castle was leased to Thomas Lewis, who removed some of the castle's stone walls to build his nearby manor, The Van Mansion, further damaging the castle.

8. That the castle recovered from its derelict state is down to the restoration work undertaken by the Bute family and the reflooding of the lakes in the 1950s. The Marquess of Bute acquired Caerphilly Castle in the C.18th and embarked on a massive restoration which was later continued by the State. The Castle is now in a better restored state than it was 500 years ago.

9. The castle of Caerphilly was used as a filming location for Merlin and the Doctor Who episodes The Rebel Flesh and The Almost People (2011).

10. Around 1700 Caerphilly developed into a market town. Caerphilly expanded due to the Industrial Revolution and coal mining.

11. In the summer, Caerphilly hosts 'The Big Cheese' festival.

12. Tommy Cooper was born in Caerphilly.


Time from Caerphilly to Craig y Nos Castle Wedding Venue: 57 minutes
Distance from Caerphilly to Craig y Nos Castle Wedding Reception Venue: 40 miles

Reasons for choosing this wedding venue over all others near Caerphilly:
Special Wedding Package offers Discounted Exclusive Use of the wedding venue (£1,000 at weekends saving £2,500 over the normal regular wedding tariff of £3,500 for exclusive use) to Brides and Grooms from Aberdare if you can invite 50 guests to stay overnight at the castle on a B&B basis (or free exclusive use of all ground floor function rooms and ceremony room if you have more than 125 wedding guests attending your wedding breakfast).
You can have all your guests stay under one roof for the duration of your wedding day. Party late into the night, with no worries about you or your guests getting back home. Craig y Nos Castle wedding venue can sleep up to 64 guests in its en-suites and family rooms and a further 20 guests in its non en-suite budget rooms. Craig y Nos Castle is probably the only castle wedding venue where all your guests can stay with you together overnight.
The wedding breakfast and welcome drinks are £50/ guest..
A unique Wedding Venue - the romance of a real Welsh Castle combined with the historic grandeur of our very own Opera House - yours for the day. We are the only castle wedding venue that has its own historic theatre in which you can get married. Our Grade One listed opera house is licensed for wedding ceremonies.
Exclusive Use available:
Craig y Nos Castle only accepts one wedding a day, so you and your guests will have the run of the whole ground floor of the castle exclusively.
All ground floor rooms for your guests:
Rather than be confined to just one room, you and your guests will make full use all four ground floor tall ceilinged reception and function rooms - see below:
Wedding Theme Ideas based on Caerphilly history and facts.

The town of Caerphilly is dominated by the Castle and its history, so any wedding theme based on Caerphilly would necessarily reflect the story of the castle in some way.

An obvious approach would be to name your tables after all the castles built by the Normans, or castles in and around Cardiff specifically. As Craig y Nos Castle is also a 'castle' - albeit a mock Victorian 'sham' castle (i.e. a pretend castle, one of many built by the Victorians in the C.19th), a castle theme to your wedding may be relevant.

The castle theme could extend to your wedding cake, as I have seen a few wedding cakes at the castle with a castle design or a castle 'topper'.

You could replicate Caerphilly Castle itself for your wedding cake. One couple recently had a black gothic castle made out of artificial material, to reflect the gothic nature of Craig y Nos Castle. You could do something similar with Caerphilly Castle, commissioning a model of it which is artificial and sits on top of the lower tiers of your cake, becoming the the top tier. Not being made of icing, an artifical castle construction is something you could keep afterwards.

Make sure your castle replica is of a light-weight material as we have had recent instances of top heavy upper tiers sagging into the lower tiers, causing a leaning effect similar to one of the towers of Caerphilly Castle. This can happen when the lower tiers of a wedding cake are made of sponge instead of the heavier, stronger (and more expensive) fruit cake. So be sure to build your castle on strong foundations!

I cannot see many wedding themes that you could use based on the relatively limited information about Caerphilly town as a distinctive place in its own right. The town's story is too much dominated by the castle for you to take much from the history of the town and ignoring Caerphilly Castle. It is possible you could do something with the Caerphilly Cheese Festival, replicating a mini version of this for your third course at your Wedding Breakfast, perhaps.

A visit to Caerphilly Castle may give you further inspiration.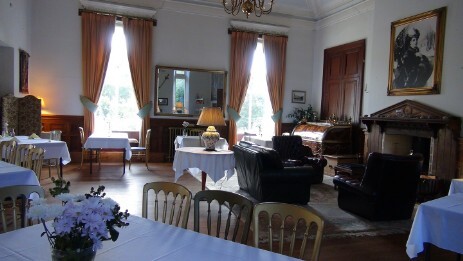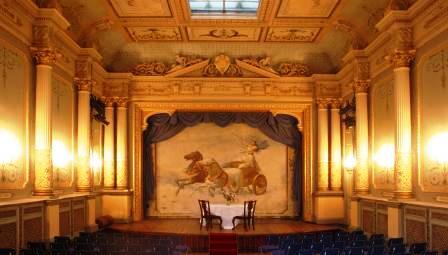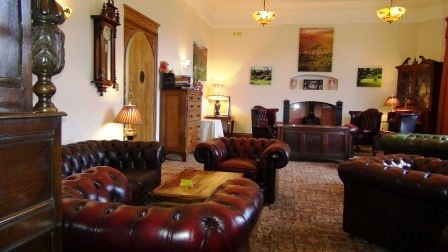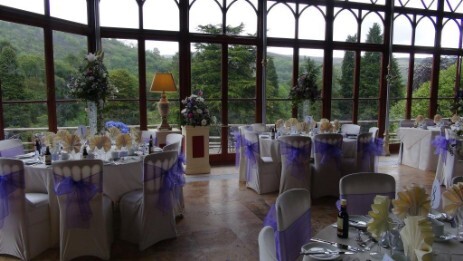 (1) The opera house for your wedding ceremony, where you will be the star of the show, on stage, before all your guests

(2) Welcome drinks in the Nicoloni Room, our main reception lounge (or outside in gardens if weather is fine)

(3) Your wedding breakfast in our 120 seater conservatory with fabulous views overlooking the Brecon Beacons National Park


See our Special Wedding Packages

See what's included in our Special Wedding Package when you have 50 guests staying overnight. If you cannot get 50 guests staying but can invite 125 or more to your wedding breakfast, see instead our Members Club Wedding Package.

Are you looking for a local venue in or near to Caerphilly, or a 'destination wedding venue'?


You will not have thought of this, for you won't even have realised it yet - at least, not until reading this.

You will have one deciding factor above all others when choosing your wedding venue.

This is:

Will you 'go local', choosing a wedding venue in or near to Caerphilly,
or can you go further afield for a more special and unique wedding day?

Provided most of the evening guests are local, you will get lots of extras coming to the evening party. This won't happen if you choose a venue further away ('evening-only' guests won't travel far).

Or would you prefer a more intimate wedding venue, a 'destination wedding venue', where your closest friends and relatives come to your wedding, and where you invite everyone for the whole day?

When you choose a venue further afield, you'll need somewhere all your guests can stay overnight together. Craig y Nos Castle offers accommodation for up to 84 guests. You'll not want your guests traveling between two different locations (for the wedding and for B&B). It is better to have everyone stay at the wedding venue. Having your guests stay over means everyone will party with you late into the night as they have no worries about getting home.

Unlike with a local wedding, when you travel to Craig y Nos, you will not suffer the problem of some guests shooting off early to get home. This can be a problem with local weddings nearer Caerphilly as 'local' means the wedding party dwindles around 11-12 pm, bringing about an earlier finish to the day than you want.

A destination wedding venue such as Craig y Nos Castle in the Brecon Beacons best suits a wedding where you have the same number of guests invited to the wedding breakfast as to the evening do. It will not suit weddings where you want fewer guests for the day part and more for the evening do.


Initially you will consider many different wedding venues: some local to your area, some further away. You may even search for historic buildings and castles in far flung locations.

But when you come to your short-list, you'll consider not just your own preferences, but your guests' willingness to travel to your chosen wedding venue.

You may have some guests who live some distance away from Caerphilly, who will need to travel to your wedding anyway, so it won't matter to them so much where you get married. You may have more guests on your wedding invitations list who live local to you. These include your friends and neighbours and acquaintances and even work colleagues in and around Caerphilly, for whom it would be more convenient to choose a local wedding venue.

When you draw up your short-list of wedding venues, you'll be asking yourself - 'local or non-local'? This is a key decision you will make, even though you may not have realised it - until now.

You'll ask yourself, do you want a local wedding venue near Caerphilly where all your guests can get to easily - even though you may not find your ideal venue locally?

Inviting a smaller number of guests to your wedding breakfast can sometimes save you money as you're saving on the main meal. This allows you to invite a load more to the evening party.

The decision whether to 'go local' or to go to a more interesting, unique and very special destination will be the first one you make, when drawing up your short-list of venues to visit. Going local means you may have to compromise on the quality and type of wedding venue, but if you are willing to travel, you have no need to compromise on the venue at all.


B&B Offers for Caerphilly Wedding Couples: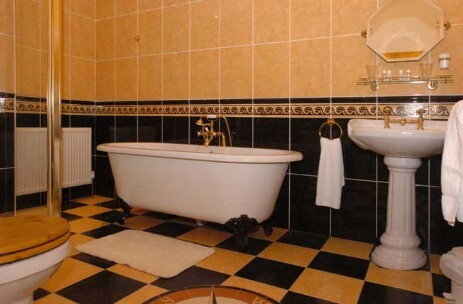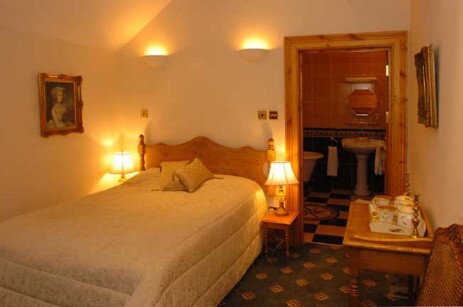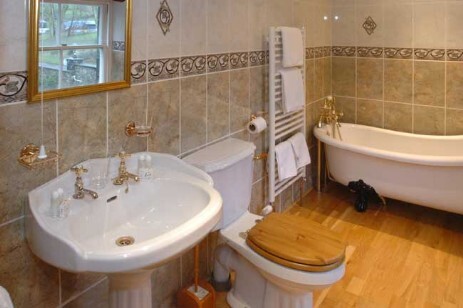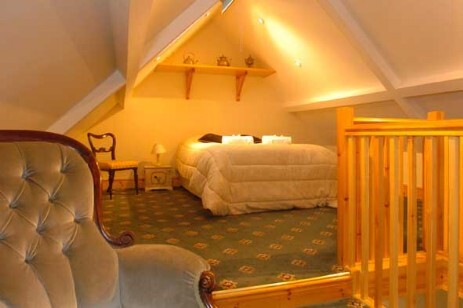 To give you an incentive to 'sample' and see Craig y Nos Castle, we offer Caerphilly wedding couples a discounted B&B offer. You can stay overnight for two nights at half price and make a nice B&B break of it. You can even invite relatives to have a look too, and choose a family room if you wish.

So why not combine your hunt for a wonderful wedding venue with a relaxing B&B break somewhere new and scenic!

Craig y Nos Castle is a popular destination wedding venue for couples all over the UK. It combines the attraction of getting married in a real castle, where you can become the princess of your own fairytale castle for the day, with experiencing a historic building (yours exclusively for the day) in an area of outstanding natural beauty.

The mountain scenery of the Brecon Beacons National Park guarantees you stunning photo opportunities both inside and outside the castle. The Grade One Listed Opera House makes a fantastic setting for your wedding ceremony. You get free exclusive use of the whole castle ground floor - all the function rooms and ceremony room - for you and your wedding guests when you have over 125 guests to your wedding breakfast.

Craig y Nos Castle is a truly magical and unique castle wedding venue that Brides and Grooms can now readily afford.