Cardiff Wedding Venues - Craig Y Nos Castle Wedding Venue
Plan The Day > Wedding themes by Town
This is our Wedding Themes by Town - 'Cardiff Weddings' Page. For wedding themes on other towns, click on Wedding Themes by Town Index or scroll down to the bottom of this page.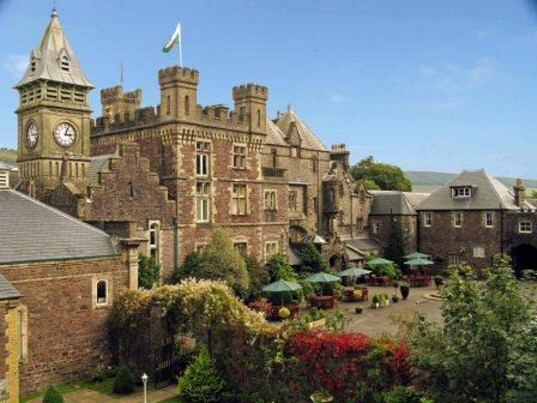 Cardiff Wedding Theme ideas, or Wedding Decor and Wedding Gift Ideas, based on Cardiff's history, style and culture.

Link your wedding theme, wedding decor and wedding favours to the history, style and sense of place of Cardiff. Your wedding theme may be linked to your own past, to key moments in your relationship with each other, your favourite colours, your personal tastes, or you may incorporate elements of your home town of Cardiff into your wedding day 'story book'.

When considering wedding decor you may already have plenty of your own ideas for your wedding. Or maybe you are still looking for inspiration? Reflect the story of Cardiff in your decor, to connect your personal history in your home town's roots, and your family's location in Cardiff. You may get some ideas from the history of Cardiff below, its buildings, street names, or local transport routes etc.

Interesting Facts About Cardiff you may not know and could use in your wedding theme/ decor/ story:

1. Population: Cardiff local authority area had a population of 346,100 at the 2011 census and Cardiff larger urban zone 861,400. Cardiff is the 10th largest city in UK though it was for many centuries a small town of under 2000. It grew in size as a coal port. Coal for making iron and later steel was brought to Cardiff by packhorse from Merthyr Tydfil and then via a canal from Merthyr to the Taff Estuary at Cardiff. Later the Taff Vale Railway transported the coal from Merthyr to Cardiff which grew due to the huge demand for coal.

2. King Edward VII granted Cardiff city status on 28 October 1905 and Cardiff was made the capital of Wales in 1955. For a while Cardiff's Port was the busiest in the world exporting 10 million tons of coal a year. Even today Cardiff Port exports 3 million tons of goods.

3. 18 million visitors annually generating £852 million in income. 1:5 are employed in the tourism industry and Cardiff has 9,000 hotel beds.

4. The Welsh Assembly and BBC Drama Village have contributed to the redevelopment of Cardiff Bay.

5. Cardiff was the European City of Sport in 2009 and will be again in 2014 with a number of stadiums: the Millennium Stadium (national stadium for Wales national rugby union team and Wales national football team), SWALEC Stadium (Glamorgan County Cricket Club), Cardiff City Stadium (Cardiff City football team), Cardiff International Sports Stadium (Cardiff Amateur Athletic Club) and Cardiff Arms Park (Cardiff Blues and Cardiff RFC rugby union teams).

6. The name Cardiff derives in part from the Welsh word Caer meaning fort, and the River Taff, which flows by Cardiff Castle.

7. Neolithic people settled in and around Cardiff circa 4000 BC. Before the Romans, Cardiff and the surrounding areas of what later became Breconshire, Powys and Glamorgan, was occupied by the Silures, who were a Celtic British tribe that flourished in the Iron Age. The Roman fort built in 75 AD was an extension of the forts around the main Roman base at Caerleon. However little is known about the peoples of Cardiff between the Romans leaving in the C.4th and the Norman Conquest in 1081. It is possible Cardiff was abandoned at this time as Wales was divided into a number of small kingdoms. In the C.10th to C.13th, the population of Cardiff was around 1,500 to 2,000.

8. Cardiff Castle was built in 1091 though it has been renovated and added to since. In 1404 Owain Glyndŵr burned Cardiff and took Cardiff Castle. As the town was small and most of the buildings were made of wood, the whole town was destroyed. However, the town was soon rebuilt and began to flourish once again as a busy port.

9. A flood in 1607 in the Bristol Channel, which may well have been a tsunami, caused the River Taff to be redirected.

10. During the Civil War, Cromwell beat the Parliamentarians at the Battle of St. Fagans, enabling Oliver Cromwell to conquer Wales. This was the last major battle in Wales.

11. Cardiff was still a small town as late as the 1790's; it was described as "an obscure and inconsiderable place" by one writer of the time, and the population had only increased to 1,870 by the 1801 census. Merthyr and Swansea were larger towns.

12. John Crichton-Stuart, 2nd Marquess of Bute built the Cardiff docks and is now recognised as "the creator of modern Cardiff". The town expanded rapidly from the 1830's. Cardiff became the main port for exports of coal from the Cynon, Rhondda, and Rhymney valleys, and grew at a rate of nearly 80% per decade between 1840 and 1870. Cardiff became the world's biggest exporter of coal and iron. Cardiff Coal Exchange established in 1886 used to set the price of the world's coal.

13. Cardiff generally preferred to be more British than Welsh, as demonstrated in the 1997 devolution referendum; Cardiff voters rejected the establishment of the National Assembly for Wales by 55.4% to 44.2%. The National Assembly for Wales has been based in Cardiff Bay since its formation in 1999. Known as the Senedd (meaning Legislature, Parliament or Senate), the Assembly was opened on 1 March 2006, by The Queen.

Time from Cardiff to Craig y Nos Castle Wedding Venue: 1 hour and 2 minutes
Distance from Cardiff to Craig y Nos Castle Wedding Reception Venue: 44.8 miles

Reasons for choosing Craig y Nos Castle wedding venue over all other wedding venues near Cardiff:
Craig y Nos Castle's Weekend & Weekday Wedding Package offers FREE Exclusive Use of all the Castle ground floor function rooms
(saving you £3,500 in venue hire for exclusive use of the whole castle over the regular wedding tariff
) to Brides and Grooms from Cardiff if you invite 50 guests to stay overnight at the castle on a B&B basis.
You can have all your guests stay under one roof for the duration of your wedding day. Party late into the night, with no worries about you or your guests getting back home.
Craig y Nos Castle wedding venue can sleep up to 81 guests in its en-suites and family rooms and a further 20 guests in its non en-suite budget rooms.
Craig y Nos Castle is probably the only castle wedding venue where all your guests can stay with you together overnight. Wh
en your 50 guests book in at an affordable £75 B&B per guest, you get the castle venue exclusive for your wedding party. The three course wedding breakfast, with chair covers and silver or gold candelabra table decor, is £57/ guest..
A unique Wedding Venue - the romance of a real Welsh Castle combined with the historic grandeur of our
very own Opera House
- exclusively yours for the day. We are the only castle wedding venue that has its own historic theatre in which you can get married. Our Grade One listed opera house is licensed for wedding ceremonies.
Craig y Nos Castle only accepts one wedding a day, so you and your guests will have the run of the whole ground floor of the castle exclusively.
Unlike most wedding venues, you're not confined to just one room; your guests have the run of all four ground floor tall ceilinged reception and function rooms - see below: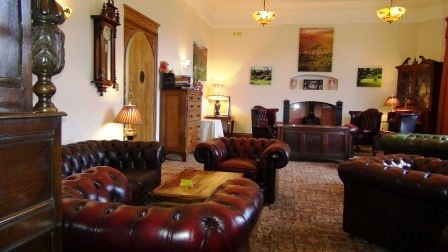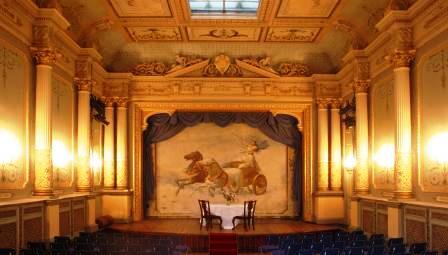 Welcome drinks in the Nicoloni Room, our main reception lounge (or outside in gardens if weather is fine)

The opera house for your wedding ceremony, where you will be the star of the show, on stage, before all your guests

Ideas for your wedding decorations and wedding theme based on the history of, facts about and facilities and attractions in Cardiff.

1. Possibly incorporate some elements of the many TV programmes and dramas filmed in Cardiff – though this would have more relevance to the programme than to the place in which it was filmed.

2. If you are interested in any sports, Cardiff's reputation as a city of sport may be reflected in your wedding table decorations or décor.

3. The different kingdoms of Wales – if you wanted to reflect the history of Wales up to Cardiff becoming the capital.

4. Name your tables after the areas or wards (soe of them – that is) of Cardiff.

5. Visit the Museum of Welsh Life at St. Fagans for inspiration, possibly building table centres modelled on some of the old style Welsh houses.

6. If you are into walking or cycling you might wish to feature the Taff Trail's scenic spots or names of places it passes through.

7. Feature Cardiff's key buildings as your table names, possibly complete with centrepieces based on models of the buildings – if these can be obtained – e.g. the Millennium Stadium, Welsh National Museum, Senned (National Assembly for Wales) Building, Cardiff Castle, Llandaff Cathedral, Castell Coch, Coal Exchange and other landmark buildings.

8. The same can be done incorporating as table names and centrepieces all the castles in and around Cardiff – which will fit in with a castle theme for your wedding if marrying at Craig y Nos Castle wedding venue.

9. You may take inspiration or supplies from any of the various Festivals in Cardiff.

10. Check out the list of famous people in Cardiff and decide if you want to reflect them or their achievements / history.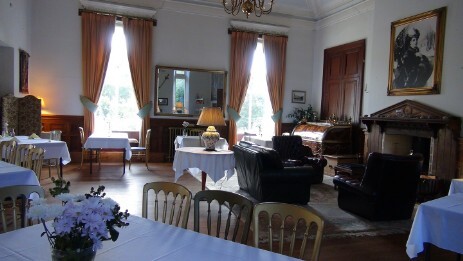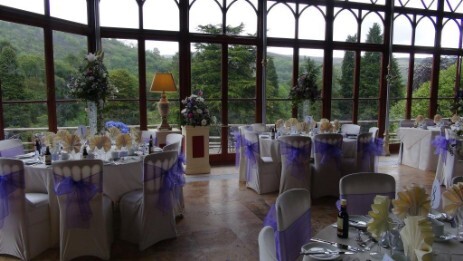 Your wedding breakfast in our 120 seater conservatory with fabulous views overlooking the Brecon Beacons National Park

26. Cardiff Country Parks account for 10% of the space in the city: Bute Park, Llandaff Fields, Pontcanna Fields, Roath Park, Victoria Park (Cardiff's first official park), Thompson's Park and in Whitchurch, the 150 acre Forest Farm Country Park. Cardiff has more green space per person than any other large UK city.

27. TV programmes filmed in Cardiff: Casualty, Doctor Who, Merlin, Sarah Jane Adventures, Torchwood, The Valleys and Upstairs Downstairs.

27. Cardiff was awarded the title European Capital of Sport in 2014. Cardiff is classed as a sporting capital since the completion of the Millennium Stadium, hosting events such as the Six Nations, the FA Cup and the Wales Rally GB.

The Millennium Stadium hosted the FA Cup 2001-2006 while Wembley Stadium was being rebuilt.

Cardiff's Millennium Stadium has one of the largest sliding roofs in the world. It can seat 74,000 and has hosted the Rolling Stones and Neil Diamond.

28. Cardiff has been designated as the world's first Fair Trade Capital - encouraging ethical trading and fair prices for producers in third world countries

29. The world's first £1million cheque was signed in Cardiff's Coal Exchange.

30. Cardiff has a reputation as a vibrant centre of learning and has one of the largest student populations in the UK.

31. St. David's Centre is one of the largest shopping centres in the UK.

14. Cardiff is built on reclaimed marshland, hence the relative flatness of the centre of Cardiff. Cardiff is one of the flattest cities in Britain and has more hours of sunlight than Milan, so it's not all clouds and rain in Wales after all.

15. Stone for Cardiff's buildings has had to be imported from other areas. Red Sandstone from the Brecon Beacons has been used along with Portland Stone from Dorset, and yellow / grey limestone from the Vale of Glamorgan.

16. Areas and wards of Cardiff: Plasnewydd, Gabalfa, Roath, Cathays, Adamsdown, Splott, Butetown, Grangetown, Riverside and Canton, Gabalfa, Plasnewydd and Cathays, Pontcann, Penylan, Roath Park, Ely, Caerau and Fairwater, Michaelston, Super Ely, Culverhouse Cross, Heath, Birchgrove, Gabalfa, Mynachdy, Llandaff North, Llandaff, Llanishen, Whitchurch & Tongwynlais, Rhiwbina, Thornhill, Lisvane and Cyncoed, Cyncoed, Radyr and Rhiwbina, Pontprennau, Old St Mellons, Rumney, Pentwyn, Llanrumney and Trowbridge.

Old St Mellons dates back to the Norman Conquest in the 11th century. Rural areas include the villages of St. Fagans, Creigiau, Pentyrch, Tongwynlais and Gwaelod-y-garth.

17. St. Fagans is home to the Museum of Welsh Life. The National History Museum at St Fagans in Cardiff is a large open air museum housing dozens of old historic buildings representative of Welsh history that have been dismantled and moved from their original location and reassembled at St. Fagans in Cardiff.

In 2011 Which? Travel magazine readers named St Fagans National History Museum as their favourite attraction in the UK.

18. Cardiff has not always supported the Welsh Language. English, Latin, Norse and Norman have all been dominant at different times, with Welsh dominant from the C.13th.

By 1891 the percentage of Welsh speakers had dropped to 28%; it is currently 11% due in part to the large student population who between them speak up to 94 different languages.

19. Cardiff is home to Welsh media with BBC Wales, S4C and ITV Wales studios in the city. A large independent TV production industry sector of over 600 companies employs 6000 employees and turns over £350 million annually.

Valleywood Studios at Rhondda Cynon Taff will be the biggest film studios in the UK. The BBC is to build new studios in Cardiff Bay to film dramas such as Casualty and Doctor Who, with the BBC to double media output from Cardiff by 2016.

20. Cardiff is the sixth best city in the UK for shopping.

21. The Taff Trail is a walking and cycle path running for 55 miles from Cardiff Bay to Brecon in the Brecon Beacons National Park. It runs through Bute Park, Sophia Gardens and many other green areas within Cardiff.

One can cycle the entire distance of the Trail almost completely off-road, as it follows the River Taff and the old disused railways in Glamorganshire's valleys.

On Sundays in summer the Beacons Bike Bus enables cyclists to take their bikes into the Beacons and then ride back to Cardiff along the Trail.

22. Cardiff key tourist / landmark buildings:

Millennium Stadium,


Pierhead Building,


the Welsh National Museum,


the Senedd housing the National Assembly for Wales,

Cardiff Castle,


St David's Hall,


Llandaff Cathedral


the Wales Millennium Centre,


Castell Coch (an elaborate Victorian folly which has replaced the original castle),


Cardiff Bay,


Cardiff Bay Barrage


the Coal Exchange


Cardiff Story museum, which documents the history of Cardiff.


National Geographic magazine chose Cardiff as one of the 10 best places in the world to visit in 2011.

23. Cardiff has the largest concentration of castles of any city in the world. There is Cardiff Castle and Castell Coch, the ruins of Twmpath Castle, Llandaff Bishop's Palace and Saint Fagans Castle though the site of Whitchurch Castle has now been built on.

24. Cardiff hosts numerous large, high profile events, including Britain's largest free summer festival.

Annual Festivals include:

Sparks in the Park


the annual Great British Cheese Festival in Cardiff Castle (the Independent Newspaper listed the Great British Cheese Festival, second in its list of top 10 Food Festivals in the UK)


Cardiff Mardi Gras


Cardiff Winter Wonderland


Cardiff Festival


the Cardiff Big Weekend Festival (live music - this is the largest outdoor free festival inthe UK attracting 250,000 visitors)


the Childrens' Festival in Cardiff Castle's grounds.


25. Famous People from Cardiff: Charlotte Church, Shirley Bassey, Roald Dahl, Ken Follett, Griff Rhys Jones, broadcaster and journalist John Humphries, Singer Shaking Stephens, Tommy Cooper (from neighbouring Caerphilly), and Tom Jones the singer (from Pontypridd).

See our Special Wedding Packages

See what's included in our Special Wedding Package when you have 50 guests staying overnight. If you cannot get 50 guests staying but can invite 125 or more to your wedding breakfast, see instead our Members Club Wedding Package.

Are you looking for a local venue in or near to Cardiff, or a 'destination wedding venue'?


You will not have thought of this, for you won't even have realised it yet - at least, not until reading this.

You will have one deciding factor above all others when choosing your wedding venue.

This is:

Will you 'go local', choosing a wedding venue in or near to Cardiff,
or can you go further afield for a more special and unique wedding day?

Provided most of the evening guests are local, you will get lots of extras coming to the evening party. This won't happen if you choose a venue further away ('evening-only' guests won't travel far).

Or would you prefer a more intimate wedding venue, a 'destination wedding venue', where your closest friends and relatives come to your wedding, and where you invite everyone for the whole day?

When you choose a venue further afield, you'll need somewhere all your guests can stay overnight together. Craig y Nos Castle offers accommodation for up to 84 guests. You'll not want your guests traveling between two different locations (for the wedding and for B&B). It is better to have everyone stay at the wedding venue. Having your guests stay over means everyone will party with you late into the night as they have no worries about getting home.

Unlike with a local wedding, when you travel to Craig y Nos, you will not suffer the problem of some guests shooting off early to get home. This can be a problem with local weddings near Cardiff as 'local' means the wedding party dwindles around 11-12 pm, bringing about an earlier finish to the day than you want.

A destination wedding venue such as Craig y Nos Castle in the Brecon Beacons best suits a wedding where you have the same number of guests invited to the wedding breakfast as to the evening do. It will not suit weddings where you want fewer guests for the day part and more for the evening do.


Initially you will consider many different wedding venues: some local to your area, some further away. You may even search for historic buildings and castles in far flung locations.

But when you come to your short-list, you'll consider not just your own preferences, but your guests' willingness to travel to your chosen wedding venue.

You may have some guests who live some distance away from Cardiff, who will need to travel to your wedding anyway, so it won't matter to them so much where you get married. You may have more guests on your wedding invitations list who live local to you. These include your friends and neighbours and acquaintances and even work colleagues in and around Cardiff, for whom it would be more convenient to choose a local wedding venue.

When you draw up your short-list of wedding venues, you'll be asking yourself - 'local or non-local'? This is a key decision you will make, even though you may not have realised it - until now.

You'll ask yourself, do you want a local wedding venue near Cardiff where all your guests can get to easily - even though you may not find your ideal venue locally?

Inviting a smaller number of guests to your wedding breakfast can sometimes save you money as you're saving on the main meal. This allows you to invite a load more to the evening party.

The decision whether to 'go local' or to go to a more interesting, unique and very special destination will be the first one you make, when drawing up your short-list of venues to visit. Going local means you may have to compromise on the quality and type of wedding venue, but if you are willing to travel, you have no need to compromise on the venue at all.


B&B Offers: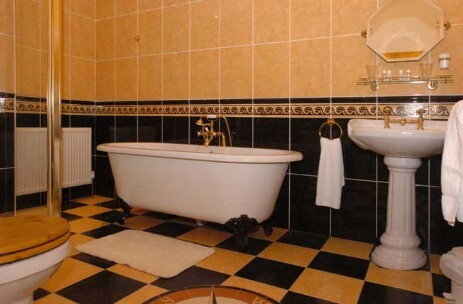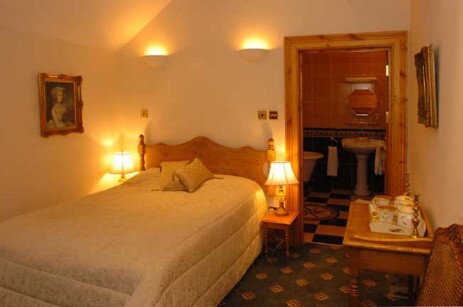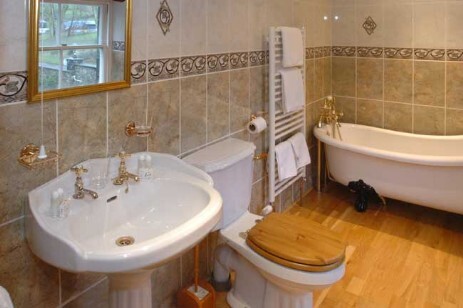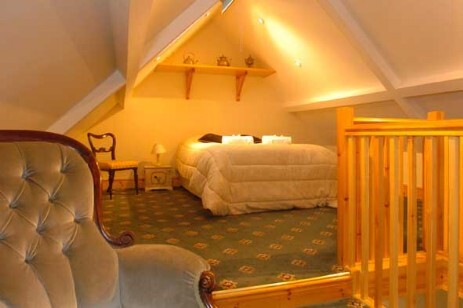 To give you an incentive to 'sample' and see Craig y Nos Castle, we offer wedding couples a discounted B&B offer. You can stay overnight for two nights at half price and make a nice B&B break of it. You can even invite relatives to have a look too, and choose a family room if you wish.

So why not combine your hunt for a wonderful wedding venue with a relaxing B&B break somewhere new and scenic!

Craig y Nos Castle is a popular destination wedding venue for couples all over the UK. It combines the attraction of getting married in a real castle, where you can become the princess of your own fairytale castle for the day, with experiencing a historic building (yours exclusively for the day) in an area of outstanding natural beauty.

The mountain scenery of the Brecon Beacons National Park guarantees you stunning photo opportunities both inside and outside the castle. The Grade One Listed Opera House makes a fantastic setting for your wedding ceremony. You get exclusive use of the whole castle ground floor function rooms and the ceremony room for you and your wedding guests when you have over 125 guests to your wedding breakfast.

Craig y Nos Castle is a truly magical and unique castle wedding venue that Brides and Grooms can now readily afford.