Rebecca Gilmore Innovative Wedding Cake Design


Email: RebeccaGilmore@yahoo.co.uk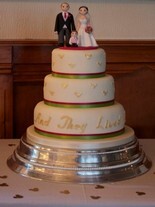 Telephone: 01639 631068 / 07855 379903
Website: http://rebeccagilmoreweddingcakes.co.uk


Having always had a passion for baking, and after attending her first cake decorating course more than 15 years ago, Rebecca got hooked on the design and decoration of cakes for family and friends.

Rebecca set up her own cake decorating business and now designs and produces beautiful classic and contemporary bespoke wedding and celebration cakes from her home in South Wales. From a traditional rich fruit cake to an indulgent chocolate cake, Rebecca ensures that all of the ingredients are of the highest standard and locally sourced.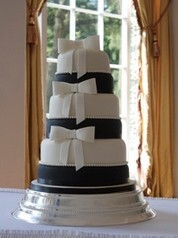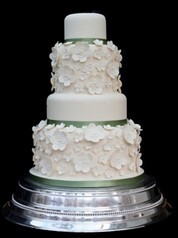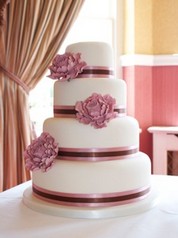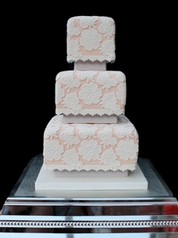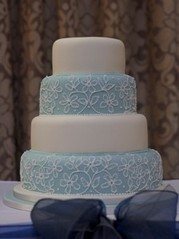 Rebecca specialises in handcrafting sugarflowers, for which she has won numerous awards. Her sugarflower sprays are made specifically for each cake and can be perfectly coloured to match the wedding colour scheme.

All our wedding cakes are individually designed. You can order a wedding cake from the website, or the cake can be designed to suit your specific style and requirements.

The size of the cake and the type will determine the basic price and then the work on the cake; intricate piping, sugar flowers etc will determine the final price. I will work with you to create a cake to suit your budget and the number of portions you require.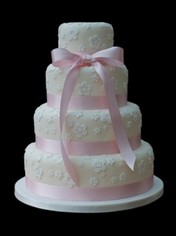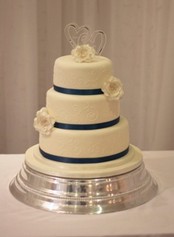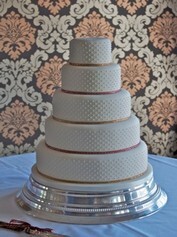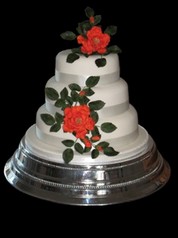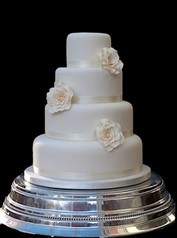 Please allow a minimum of three months, between placing your order and delivery of your wedding cake. Free delivery and setting up of the cake is included in the price up to a 10 mile radius. Deliveries further afield can be quoted. You may collect your cake yourself - if so, full responsibility for the safety of the cake rests with the client after it has left our premises.

Please also note that accessories such as brooches, ribbons, beads, feathers etc, that are used to decorate the cake are inedible and should be removed before serving.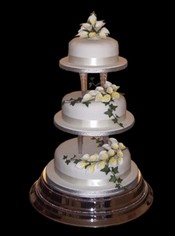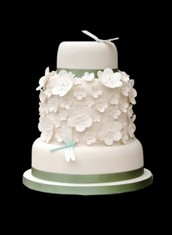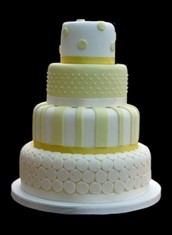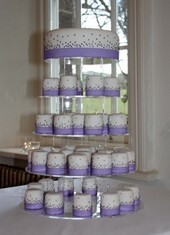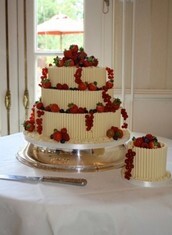 Flavours include traditional rich fruit cake, rich chocolate cake, Madeira cake and Madeira cake flavoured with cherry, coconut, citrus, coffee, banana, carrot, red velvet and nut. If you have a particular favourite flavour this can be accommodated. Multiple tier cakes can consist of a mixture of cake flavours at no extra cost.

If required I can make cakes which are free from wheat or gluten. However although I can make cakes from recipes which do not include nuts, I cannot guarantee that the cake will be 100% nut free due to the cake being prepared in a kitchen where nuts are present.

A deposit of £100 is required to secure your wedding cake order, which is non refundable. The remaining balance will be required before delivery or collection.