Conservatory as Ceremony Room
Castle in Pictures > Our Function Rooms
The Conservatory used as a Ceremony Room
Theatre or Conservatory for your
Some Couples prefer to have their Ceremony in the Conservatory instead of the more historic Opera House.
However this does mean that you will need to have the Wedding Banquet Room 'turned around' from being a 'Ceremony Room' to quickly make it ready for your Wedding Banquet.
While there is time to set up the Consevatory during the 2 hours or so for your Wedding Photographs, it does mean you and some of your guests may be busy with table decorations etc, putting your final touches on the centrepieces etc, for some time during your wedding day.
Most couples prefer to get married in the Opera House, which you can decorate to your preference - with various options for the Opera House Curtain (blue curtain, Patti on Chariot, or White / cream screen hired in). This allows you to fully decorate the Conservatory room as a Banqueting Room either on the morning of your wedding or even the night before, freeing up your time and making it all much more relaxing for you on your wedding day.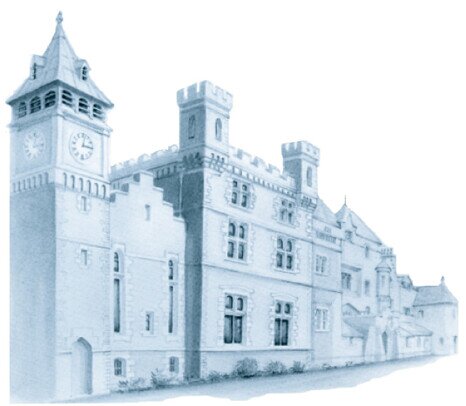 Enjoy a Homely Welcome and Friendly Service at Craig y Nos Castle