AB16: family room (sleeps 4)
Wedding Planning > Our Bedrooms > Family Apartments
AB16 has a large master bedroom facing the front courtyard, with good frontal views of the castle. It has a shower en-suite in the middle, and backing on to the atrium yard, a lounge with sofa bed that can be converted into a small double bed. You enter through the lounge from the atrium yard.
This room sleeps up to four.

Sofa bed in lounge is used if above 2 occupants. Some nice old victorian furniture in this room, especially in the bedroom. The master bedroom's bed is also quite wide, UK King Size.
This room is popular with dog owners as it has quick access into atrium yard and straight to Nurses Block grassy area. It is also spacious for a couple as there is both a lounge and a separate bedroom.
TV, Phone & Internet Information

Free-standing 20" TV in lounge (cable - 7 channels or so), modern type. Has telephone which you can plug a computer into for internet access (either bring own cable or ask at reception for a spare cable)
.
WIFI installed in late 2018: Strong Signal in lounge, weak in bedroom.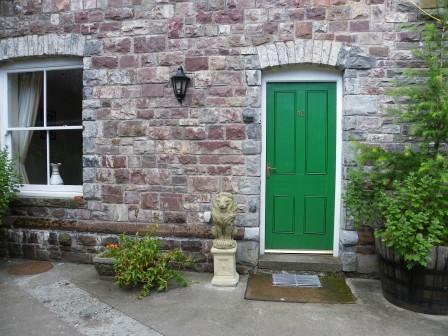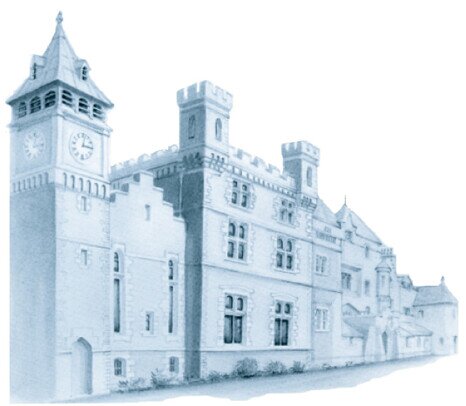 Enjoy a Homely Welcome and Friendly Service at Craig y Nos Castle