Wedding Venue Swansea Viewing Appointments
Contact & Book
Book the whole castle - exclusively - so your guests can move around freely; yours is the only wedding at the castle on your wedding day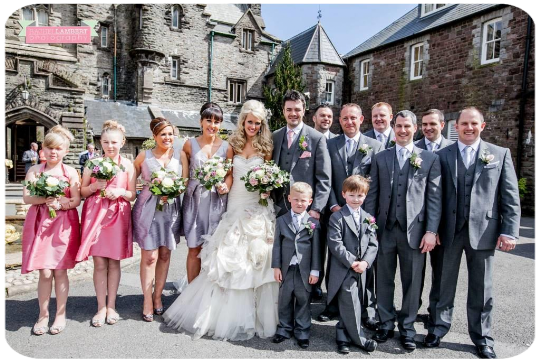 Viewing Booking Form
Book your Wedding Viewing here

Free glass of champagne for two when you view


View the castle and enjoy a free glass of chilled champagne 'on the house'. Just enter a couple of dates and times you can visit.

We'll email you to confirm which one of our Wedding Planners will meet you and show you around the castle.

To find us, see DIRECTIONS to Craig y Nos Castle Wedding Venue South Wales.
If unable to attend, please let us know so we can accept other appointments.

We are a dog friendly Guest House with extensive walks in the area. So if you fancy a walk in the Country Park - see our dog friendly website's Country Park Walks here.

While you are in the area you may also fancy doing some touring - click on places to see Brecon Beacons.

If you are travelling from afar, you can book a holiday break - see 'view and stay overnight'. Also see our Last Minute Weddings Offers.

__________________________________________
__________________________________________

Your Wedding Booking at Craig y Nos Castle
When you book your wedding with us, we will invite you to our Open Days - see Wedding Fair page for dates of all Fairs and Open Days. At an Open Day t
he Castle will be set up just as it will be on a wedding day. We arrange for
Pure Weddings DJ
to be here, so the function room is set up as if for an evening wedding party and disco. We also arrange with 'Centre of Attention', a well-known Brecon venue decoration company, to set up several display options for the tables and chairs in the Conservatory, to give you some great ideas for your own wedding.
If you would like to meet with a wedding planner, please complete the appointment resquest form here, suggesting two different times / dates that you can see a wedding planner to discuss your wedding.
Communicating with the Castle by Email
All our wedding team will reply from our weddinginformation@craigynoscastle.com email address and any emails to our wedding team should be sent to this email address. Emails to weddinginformation@craigynoscastle.com are also received by members of the Management team to ensure that any requests from customers are actioned accordingly. Management can ONLY monitor emails sent to the castle's two main email addresses below. We do not have access to any non @craigynoscastle.com addresses or to staff's personal email addresses for obvious reasons, so emails sent to any individual's personal in-box, or correspondence on any form of social media, chat forum, what's app etc, cannot be monitored.
In order to ensure that your emails are actioned appropriately it would be helpful that wedding emails use the weddinginformation@craigynoscastle.com email address and within the email you use the name of the person you are dealing with. Requirements that you have for your wedding plans, table arrangements, payments, guest numbers etc should also be sent to this email address.
To always be sure of a quick reply from someone, and especially if your enquiry is urgent, please also cc your email (or address it directly to) info@craigynoscastle.com for accommodation bookings (all accommodation bookings go via reception) and for anything wedding related please email weddinginformation@craigynoscastle.com
All emails to both the above addresses are automatically entered into your database file as they are received, and either responded to by reception or by someone in the Wedding Planning team, generally within 24 hours or less. Entering these emails on to your file allows us to create an 'audit trail' of all correspondence with you and to properly record the evolution of your wedding plans. In this way all your requirements for your wedding are trackable within the emails sequence logged on your file. Any correspondence with any 'private' email addresses, chats etc, should be cc'd to the
weddinginformation@craigynoscastle.com address so it can go on your file.
In order to ensure that you do receive emails from the Castle it would also be helpful that these 2 email addresses are added to any whitelists or allowed email lists.
Communicating with the Castle by Phone
Reception is manned 09.00 to 21.00 hrs 7 days a week. However, at times there is only one receptionist on duty and even when there are two, both can be away from the reception desk for a while.
If they are already on the phone or are on a long call or have left their desk to show someone to their room, or if they are simply talking to a customer at the front desk, or if they have nipped behind the bar to serve a drink, the phone may not be answered for several rings. We do not operate an automated answering or call holding / recorded message system. If you keep ringing, this can work, but often it is best to simply ring back in ten minutes.
Overflow calls feed through on the 8th ring to another office, so provided that office is manned in turn, calls will be picked up. However sometimes it can be easier to either ring back in ten minutes or email us!


See our Weddings Blog article,
'Visiting and staying at Craig y Nos Castle...'
for what to see and do on your visit to Craig y Nos Castle.