AB15: family room (sleep 6)
Plan The Day > Our Bedrooms > Family Apartments
This is a family room that can sleep six - two in the double bedroom, two in the twin room, and two in the lounge room if the sofa bed is made up.
This room is on the ground floor, close to the Conservatory. The bathroom is to a high standard, with large shower and separate bath.
TV, Phone & Internet Information

Free-standing 32" TV in lounge (cable - 7 channels or so), modern type. Has telephone which you can plug a computer into for internet access (either bring own cable or ask at reception for a spare cable)
.
WIFI installed in 2018: Strong Signal in lounge, weak in bedroom.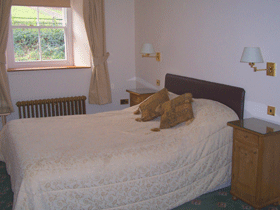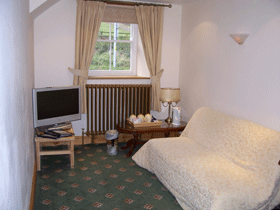 The windows of the room face on to the road outside the castle, however the room is quiet at night as there is little traffic on the road at night times and it helps that the walls are about three feet thick.
This is one of the larger family rooms in the castle - formerly used for coaches which would be reversed in through wooden doors (now replaced with a stone wall).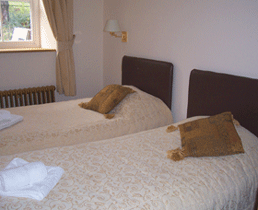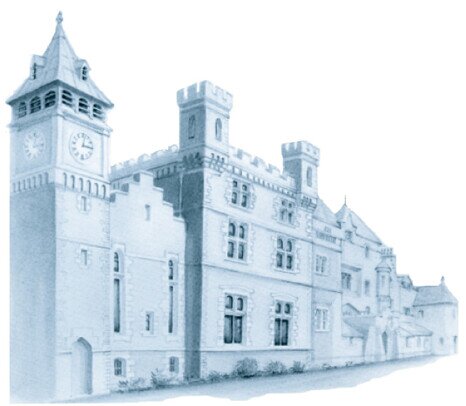 Enjoy a Homely Welcome and Friendly Service at Craig y Nos Castle