Ebbw Vale Wedding Venues - Craig Y Nos Castle Wedding Venue
Plan The Day > Wedding themes by Town
This is our Wedding Themes by Town - 'Ebbw Vale Weddings' Page. For wedding themes on other towns, click on Wedding Themes by Town Index or scroll down to the bottom of this page.
Ebbw Vale Themed Weddings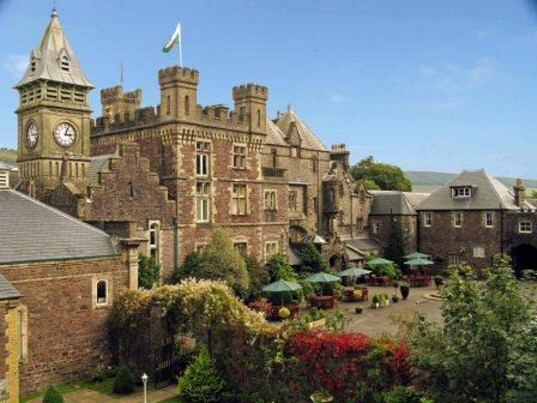 Ebbw Vale Wedding Theme ideas, or Wedding Decor and Wedding Gift Ideas, based on Ebbw Vale's history, style and culture.

Link your wedding theme, wedding decor and wedding favours to the history, style and sense of place in Ebbw Vale.

Your wedding theme may be linked to your own past, to key moments in your relationship with each other, your favourite colours, your personal tastes, or you may incorporate elements of your home town of Ebbw Vale into your wedding day 'story book'.

When considering wedding decor you may already have plenty of your own ideas for your wedding. Or maybe you are still looking for inspiration?

Reflect the story of Ebbw Vale in your decor, to connect your personal history in your home town's roots, and your family's location in Ebbw Vale. You may get some ideas from the history of Ebbw Vale below, its buildings, street names, or local transport routes etc.


Interesting Facts About Ebbw Vale you may not know and could use in your wedding theme/ decor/ story:

1. Ebbw Vale and Brynmawr population: 33,000.

2. Until the end of the C.18th Ebbw Vale was a small hamlet of 120 people. It was trsansformed by the Industrial Revolution with the opening of the steel works in 1778 and coal mining from 1790. In the 1930's the steel works at Ebbw Vale was the largest in Europe. In the 1960's 14,500 were employed in the steelworks, but massive redundancies and decline followed the 1980's strikes and by 2002 all the old steelworks were closed. This was the end of the industrial era for Ebbw Vale.

3. The world's first steel train track rail was rolled at Ebbw Vale in 1857. Also steel from Ebbw Vale built the Sydney Harbour Bridge.

4. Unemployment rates in Ebbw Vale are among the highest in Britain following the collapse of the steel industry.

5. Two famous politicians represented Ebbw Vale. Aneurin Bevan, the father of the National Health Service, represented Ebbw Vale as a Labour Party MP from the 1929 general election to 1960. When he died in 1960, he was succeeded as MP by Michael Foot. The seat is now called Blaenau Gwent.

6. The towns and housing areas comprising the Ebbw Vale area are: Ebbw Vale, Rassau, Garnlydan, Hill Top, Briery Hill, Glyncoed, Willowtown, Glanyrafon, Cwm, Newtown, Victoria, Tyllwyn, and Waunlwyd.

7. £18m was spent developing Festival Park which held the last National Garden Festival but in the last 16 years has fallen into decline and needs more investment. It is now a retail park of 40 shops.

8. The site of the Ebbw Vale Steelworks is known as "The Works". This is subject to a £350m redevelopment into housing, retail and office areas, wetlands and an educational facility.

9. The Ebbw Vale rugby team is nicknamed 'The Steelmen' after the steelworks in the town.

10. A railway service to Cardiff Central from the new Ebbw Vale Parkway rail station began February 2008. A second service to Newport is scheduled for 2014.

Time from Ebbw Vale to Craig y Nos Castle Wedding Venue:

47 minutes

Distance from Ebbw Vale to Craig y Nos Castle Wedding Reception Venue: 31 miles

Reasons for choosing Craig y Nos Castle wedding venue over all other wedding venues near Ebbw Vale:
Craig y Nos Castle's Weekend & Weekday Wedding Package offers FREE Exclusive Use of all the Castle ground floor function rooms
(saving you £3,500 in venue hire for exclusive use of the whole castle over the regular wedding tariff
) to Brides and Grooms from Ebbw Vale if you invite 50 guests to stay overnight at the castle on a B&B basis.
You can have all your guests stay under one roof for the duration of your wedding day. Party late into the night, with no worries about you or your guests getting back home.
Craig y Nos Castle wedding venue can sleep up to 81 guests in its en-suites and family rooms and a further 20 guests in its non en-suite budget rooms.
Craig y Nos Castle is probably the only castle wedding venue where all your guests can stay with you together overnight. Wh
en your 50 guests book in at an affordable £75 B&B per guest, you get the castle venue exclusive for your wedding party. The three course wedding breakfast, with chair covers and silver or gold candelabra table decor, is £57/ guest..
A unique Wedding Venue - the romance of a real Welsh Castle combined with the historic grandeur of our
very own Opera House
- exclusively yours for the day. We are the only castle wedding venue that has its own historic theatre in which you can get married. Our Grade One listed opera house is licensed for wedding ceremonies.
Craig y Nos Castle only accepts one wedding a day, so you and your guests will have the run of the whole ground floor of the castle exclusively.
Unlike most wedding venues, you're not confined to just one room; your guests have the run of all four ground floor tall ceilinged reception and function rooms - see below:
Ideas for your wedding based on the history of, facts about and facilities and attractions in Ebbw Vale.

1. Steelworks and steel industry; refer to old pictures of the steelworks for inspiration. Incorporate into a storyboard about Ebbw Vale.

2. Include Kinnock and Bevan on storyboard.

3. Use the town names and areas of Ebbw Vale for your table names - Ebbw Vale, Rassau, Garnlydan, Hill Top, Briery Hill, Glyncoed, Willowtown, Glanyrafon, Cwm, Newtown, Victoria, Tyllwyn, and Waunlwyd.

4. Visit Festival Park for further products and ideas you might be able to source locally.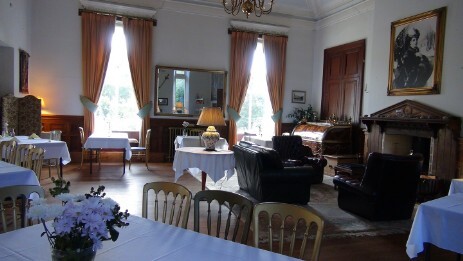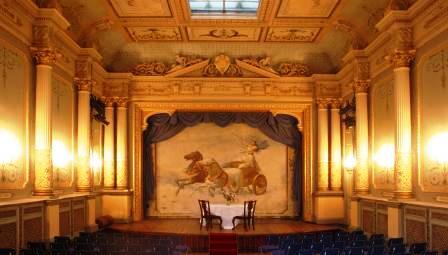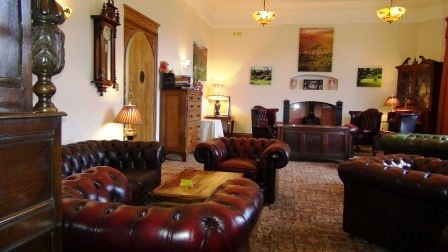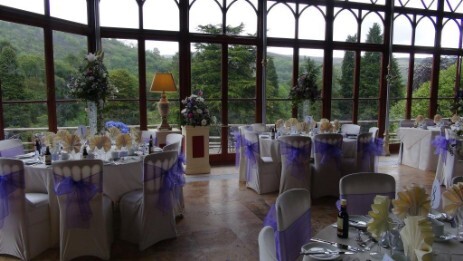 (1) The opera house for your wedding ceremony, where you will be the star of the show, on stage, before all your guests

(2) Welcome drinks in the Nicoloni Room, our main reception lounge (or outside in gardens if weather is fine)

(3) Your wedding breakfast in our 120 seater conservatory with fabulous views overlooking the Brecon Beacons National Park


See our Special Wedding Packages

See what's included in our Special Wedding Package when you have 50 guests staying overnight. If you cannot get 50 guests staying but can invite 125 or more to your wedding breakfast, see instead our Members Club Wedding Package.

Provided most of the evening guests are local, you will get lots of extras coming to the evening party. This won't happen if you choose a venue further away ('evening-only' guests won't travel far).

Or would you prefer a more intimate wedding venue, a 'destination wedding venue', where your closest friends and relatives come to your wedding, and where you invite everyone for the whole day?

When you choose a venue further afield, you'll need somewhere all your guests can stay overnight together. Craig y Nos Castle offers accommodation for up to 84 guests. You'll not want your guests traveling between two different locations (for the wedding and for B&B). It is better to have everyone stay at the wedding venue. Having your guests stay over means everyone will party with you late into the night as they have no worries about getting home.

Unlike with a local wedding, when you travel to Craig y Nos, you will not suffer the problem of some guests shooting off early to get home. This can be a problem with local weddings nearer Ebbw Vale as 'local' means the wedding party dwindles around 11-12 pm, bringing about an earlier finish to the day than you want.

A destination wedding venue such as Craig y Nos Castle in the Brecon Beacons best suits a wedding where you have the same number of guests invited to the wedding breakfast as to the evening do. It will not suit weddings where you want fewer guests for the day part and more for the evening do.


Initially you will consider many different wedding venues: some local to your area, some further away. You may even search for historic buildings and castles in far flung locations.

But when you come to your short-list, you'll consider not just your own preferences, but your guests' willingness to travel to your chosen wedding venue.

You may have some guests who live some distance away from Ebbw Vale, who will need to travel to your wedding anyway, so it won't matter to them so much where you get married. You may have more guests on your wedding invitations list who live local to you. These include your friends and neighbours and acquaintances and even work colleagues in and around Ebbw Vale, for whom it would be more convenient to choose a local wedding venue.

When you draw up your short-list of wedding venues, you'll be asking yourself - 'local or non-local'? This is a key decision you will make, even though you may not have realised it - until now.

You'll ask yourself, do you want a local wedding venue near Ebbw Vale where all your guests can get to easily - even though you may not find your ideal venue locally?

Inviting a smaller number of guests to your wedding breakfast can sometimes save you money as you're saving on the main meal. This allows you to invite a load more to the evening party.

The decision whether to 'go local' or to go to a more interesting, unique and very special destination will be the first one you make, when drawing up your short-list of venues to visit. Going local means you may have to compromise on the quality and type of wedding venue, but if you are willing to travel, you have no need to compromise on the venue at all.


B&B Offers for Ebbw Vale Wedding Couples: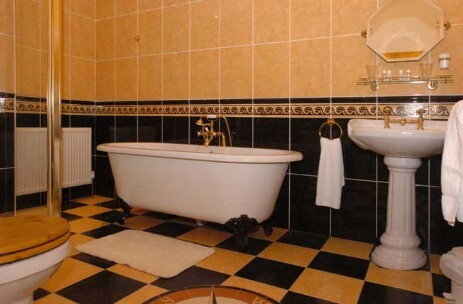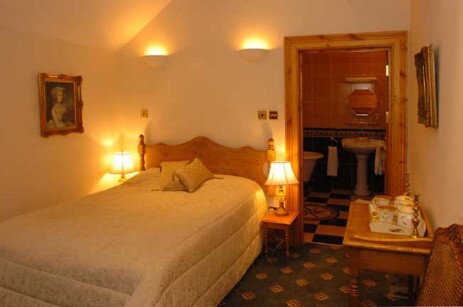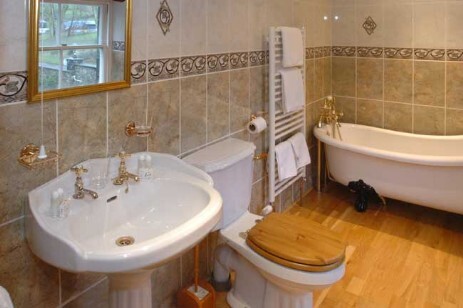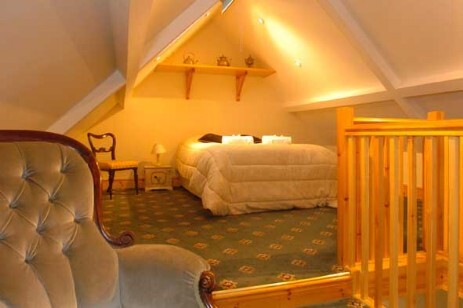 To give you an incentive to 'sample' and see Craig y Nos Castle, we offer wedding couples a discounted B&B offer. You can stay overnight for two nights at half price and make a nice B&B break of it. You can even invite relatives to have a look too, and choose a family room if you wish.

So why not combine your hunt for a wonderful wedding venue with a relaxing B&B break somewhere new and scenic!

Craig y Nos Castle is a popular destination wedding venue for couples all over the UK. It combines the attraction of getting married in a real castle, where you can become the princess of your own fairytale castle for the day, with experiencing a historic building (yours exclusively for the day) in an area of outstanding natural beauty.

The mountain scenery of the Brecon Beacons National Park guarantees you stunning photo opportunities both inside and outside the castle. The Grade One Listed Opera House makes a fantastic setting for your wedding ceremony. You get exclusive use of the whole castle ground floor function rooms for you and your wedding guests when you have over 125 guests to your wedding breakfast.


Craig y Nos Castle is a truly magical and unique castle wedding venue that Brides and Grooms can now readily afford.