Birmingham Wedding Venues - Craig Y Nos Castle Wedding Venue
Plan The Day > Wedding themes by Town
This is our Wedding Themes by Town 'Birmingham Weddings' Page. For wedding themes on other towns, click on Wedding Themes by Town Index or scroll down to the bottom of this page.
Birmingham themed Weddings
Birmingham Wedding Theme ideas, or Wedding Decor and Wedding Gift Ideas, based on Birmingham's history, style and culture.

Link your wedding theme, wedding decor and wedding favours to the history, style and sense of place of Birmingham. Your wedding theme may be linked to your own past, to key moments in your relationship with each other, your favourite colours, your personal tastes, or you may incorporate elements of your home town of Birmingham into your wedding day 'story book'.

When considering wedding decor you may already have plenty of your own ideas for your wedding. Or maybe you are still looking for inspiration? Reflect the story of Birmingham in your decor, to connect your personal history in your home town's roots, and your family's location in Birmingham. You may get some ideas from the history of Birmingham below, its buildings, street names, or local transport routes etc.

Some facts about Birmingham that you may use in your wedding:

SIZE of BIRMINGHAM

1. Birmingham in England is the second largest city in the UK in terms of population, at 1,074,300 according to 2011 census.

2. Birmingham's larger metropolitan area (i.e. the suburbs around it as well as the city) is the second largest, with 3,683,000 residents.

3. Birmingham was a medium sized town in the Medieval period but grew in the C.18th with the Industrial Revolution, producing many innovations that laid the foundations of a modern industrial economy.

MANUFACTURING in BIRMINGHAM

4. In 1791 Birmingham was recognised as the 'first manufacturing town in the world'. It soon comprised thousands of individual workshops, producing a wide variety of specialised products. The exceptional diversity and innovation laid the foundations for modern industrial wealth. The entrepreneurial activity of thousands of mainly self-owned workshops sparked off exceptional levels of inventiveness. Birmingham was known as 'the city of 1000 trades'. During the key years of the Industrial Revolution 1760 - 1850, Birmingham applied for three times more patents on inventions than any other city. The development in 1776 of the industrial steam engine by James Watt and Matthew Boulton freed the manufacturing process from manual labour and was pivotal to the Industrial Revolution and the wealth that followed. James Watt also invented the letter copying machine, forerunner to the photocopier. The brightness / power of lightbulbs is measured in Watts, e.g. 40 or 60 Watts, after James Watt.

5. Birmingham is now an important retail, events and conference hub with a GDP of circal £60bn. Birmingham's economy is the second largest in the UK and the 72nd largest in the world. It still accounts for 25% of Britain's exports.

WHY 'BRUMMIES'?

6. People from Birmingham are called 'Brummies' from the city's nickname as 'Brum', in turn derived from the original dialect name of the city - 'Brummagem'. The city's name comes from the old English word 'Beormingahām', being settled in the early 6th century by the Beormingas - an Anglian tribe.

BIRMINGHAM MARKET

7. In the Domesday book of 1086 Birmingham was one of the least populated and poorest in Warwickshire, valued at just 20 shillings! This all changed from 1166 when the 'lord of the manor' Peter de Birmingham' obtained a charter to hold a market at his castle, from which a market town was created on the site now known as the Bull Ring. Birmingham established itself as the primary commercial centre for the area. Within 100 years it became a prosperous city of merchants and craftsmen and within 150 years it became the third largest town in Warwickshire. The de Birmingham family remained Lords of the Manor until 1530 when Edward de Birmingham was cheated out of his lordship by John Dudley.

BIRMINGHAM'S NUCLEAR WEAPONS

8. By the C16th, Birmingham became a manufacturer of weapons, with manufacturing of arms concentrated in an area known as the Gun Quarter. Birmingham's Gun Quarter still makes more guns than anywhere else in the UK.

10. Birmingham was granted city status by Queen Victoria in 1889.

11. Birmingham suffered heavy bombing in WW2 but was also the base for Otto Frisch and Rudolf Peierls who described how a Nuclear Bomb could be created in a paper in 1940. John Randall and Henry Boot in the same year invented cavity magnetron, a key component of radar and microwave ovens. Details of these two discoveries were shipped out to America in a black box later described by an American historian as "the most valuable cargo ever brought to our shores."

BIRMINGHAM WEALTHIER THAN LONDON up to 1970

12. After WW2, Birmingham's population changed with mass immigration from former countries of the British Empire, now members of the Commonwealth.

13. Birmingham remained the most prosperous city in the UK right up until the 1970's, with household incomes exceeding those of London. But its prosperity declined as Central Government relocated manufacturing and dispersed the City's population to the poorer countries of Scotland and Wales and Northern England. The City became dependent on the motor industry and in the 1980's suffered economic collapse with the recession and increased social unrest.

14. More recently, Birmingham has been redeveloped, with a new Bullring Shopping Centre and regeneration of old industrial areas, including the creation of the International Convention Centre. Old streets, buildings and canals have been restored. Birmingham has become more of a service based economy, with the service sector accounting for 86% of all employment. Today Birmingham has the largest public administration sector employment in Britain. This is a big change from its origins as a manufacturing city and a reflection of how Britain's economy has changed from manufacturing to services.

15. Birmingham is the fourth largest centre for Banking and Insurance (behind London, Glasgow and Leeds). Two of Britain's largest banks were founded in Birmingham: Lloyds Bank and Midland Bank (now HSBC). Birmingham also founded the world's first Building Society, Ketley's, in 1775. Economic growth, while above national averages, is uneven; Birmingham also has two parliamentary constituencies with the highest unemployment of anywhere in Britain (Ladywood and Sparkbrook).

SPAGHETTI IN BIRMINGHAM

16. Birmingham is home to Spaghetti Junction, the best known motorway junction in the UK. Officially known as the Gravelly Hill Interchange, this famous road network earned its name due to the spaghetti-like appearance from aerial views, created by its many flyovers and slip roads. Constructed in 1970s, Spaghetti Junction covers 30 acres, serves 18 routes and includes 2.5 miles of slip roads.

BIRMINGHAM MORE CANALS THAN VENICE

17. Birmingham has more miles of canals than Venice, a throwback to the Industrial era.

18. The Birmingham Central Library, opened in 1972, was the largest municipal library in Europe. It was replaced by the Library of Birmingham in Central Square in September 2013.

19. The International Convention Centre and National Exhibition Centre (NEC) account for 42% of the UK's conference and exhibition trade. The Bullring is the UK's busiest shopping centre while Birmingham is the UK's third largest retail centre and is rated as the third best place to go shopping in Britain (London's West End and Glasgow being the first and second).

20. 40% of all UK Jewellery is manufactured in Birmingham's 'Jewellery Quarter'.
21. Birmingham City Council is the largest local authority in Europe with 120 councillors. Birmingham has ten parliamentary constituencies. Within the Birmingham Metropolitan area are the towns of Solihull, Wolverhampton, Tamworth, Lichfield, Coventry, Nuneaton, Warwick, Leamington Spa, Redditch and Bromsgrove.
FOREST 'LEY'
22. Much of Birmingham occupies the Northern part of the ancient Forest of Arden, which still provides the City's dense covering of oak trees. The old English term for a wood clearing was 'ley', and this gives rise to the names of the districts of Birmingham: Moseley, Saltley, Yardley, Stirchley, Hockley. Birmingham still has over 6,000,000 trees, more than any other city in Europe.
23. Birmingham's water supply is gravity fed from the Elan Valley reservoirs in Wales.
Time from Birmingham to Craig y Nos Castle Wedding Venue: 2 hours and 33 minutes

Distance from Birmingham to Craig y Nos Castle Wedding Reception Venue: 126 miles

Reasons for choosing Craig y Nos Castle wedding venue over all other wedding venues near Birmingham:
Craig y Nos Castle's Weekend & Weekday Wedding Package offers FREE Exclusive Use of all the Castle ground floor function rooms
(saving you £3,500 in venue hire for exclusive use of the whole castle over the regular wedding tariff
) to Brides and Grooms from Birmingham if you invite 50 guests to stay overnight at the castle on a B&B basis.
You can have all your guests stay under one roof for the duration of your wedding day. Party late into the night, with no worries about you or your guests getting back home.
Craig y Nos Castle wedding venue can sleep up to 81 guests in its en-suites and family rooms and a further 20 guests in its non en-suite budget rooms.
Craig y Nos Castle is probably the only castle wedding venue where all your guests can stay with you together overnight. Wh
en your 50 guests book in at an affordable £75 B&B per guest, you get the castle venue exclusive for your wedding party. The three course wedding breakfast, with chair covers and silver or gold candelabra table decor, is £57/ guest..
A unique Wedding Venue - the romance of a real Welsh Castle combined with the historic grandeur of our
very own Opera House
- exclusively yours for the day. We are the only castle wedding venue that has its own historic theatre in which you can get married. Our Grade One listed opera house is licensed for wedding ceremonies.
Craig y Nos Castle only accepts one wedding a day, so you and your guests will have the run of the whole ground floor of the castle exclusively.
Unlike most wedding venues, you're not confined to just one room; your guests have the run of all four ground floor tall ceilinged reception and function rooms - see below:
(1) The opera house for your wedding ceremony, where you will be the star of the show, on stage, before all your guests


(2) Welcome drinks in the Nicoloni Room, our main reception lounge (or outside in gardens if weather is fine)


(3) Your wedding breakfast in our 120 seater conservatory with fabulous views overlooking the Brecon Beacons National Park


See our Special Wedding Packages

See what's included in our Special Wedding Package when you have 50 guests staying overnight. If you cannot get 50 guests staying but can invite 125 or more to your wedding breakfast, see instead our Members Club Wedding Package.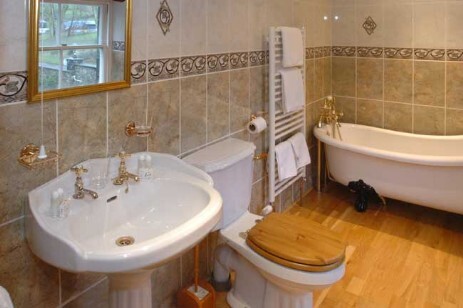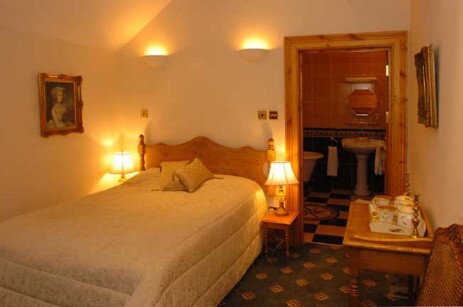 To give you an incentive to 'sample' and see Craig y Nos Castle, we offer wedding couples a discounted B&B offer. You can stay overnight for two nights at half price and make a nice B&B break of it. You can even invite relatives to have a look too, and choose a family room if you wish.

So why not combine your hunt for a wonderful wedding venue with a relaxing B&B break somewhere new and scenic!

Craig y Nos Castle is a popular destination wedding venue for couples all over the UK. It combines the attraction of getting married in a real castle, where you can become the princess of your own fairytale castle for the day, with experiencing a historic building (yours exclusively for the day) in an area of outstanding natural beauty.

The mountain scenery of the Brecon Beacons National Park guarantees you stunning photo opportunities both inside and outside the castle. The Grade One Listed Opera House makes a fantastic setting for your wedding ceremony. You get exclusive use of the whole castle for you and your wedding guests.

Moreover the venue is completely free provided you either have 50 guests staying overnight, on a B&B basis, or over 125 guests to your wedding breakfast.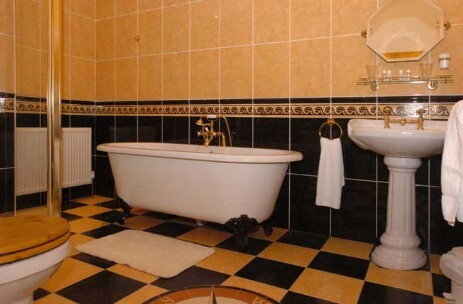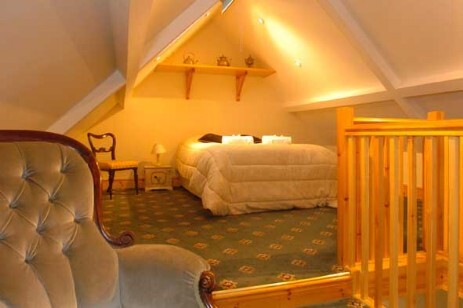 Craig y Nos Castle is a truly magical and unique castle wedding venue that Brides and Grooms can now readily afford.

24. The following are the consituent towns and villages of Birmingham: Acocks Green, Alum Rock, Ashted, Aston, Austin Village, Balsall Heath, Bartley Green, Bearwood, Beech Lanes, Billesley, Birches Green, Birchfield, Birmingham City Centre, Boldmere, Bordesley, Bordesley Green, Bournbrook, Bournville, Brandwood End, Brindleyplace, Bromford, Browns Green, Buckland End, California, Camp Hill, Castle Vale, Chad Valley, Chinese Quarter, Cofton Common, Cotteridge, Deritend, Digbet, Doe Bank, Driffold, Druids Heath, Duddeston, Eastside, Edgbaston, Erdington, Falcon Lodge, Five Ways, Four Oaks, Fox Hollies, Frankley, Gannow Green, Garretts Green, Gib Heath, Gilbertstone, Glebe Farm, Gosta Green, Gravelly Hill, Great Barr, Greet, Gun Quarter, Hall Green, Hamstead, Handsworth, Handsworth Wood, Harborne, Harts Green, Hawkesley, Hay Mills, High Heath, Highgate, Highter's Heath, Hill Hook, Hill Wood, Hockley, Hodge Hill, Jewellery Quarter, Kents Moat, King's Heath, Kings Norton, Kingstanding, Kitts Green, Ladywood, Lea Hall, Lee Bank, Ley Hill, Lifford, Little Bromwich, Lodge Hill, Longbridge, Lozells, Lyndon Green, Maney, Maypole, Minworth, Mere Green, Moor Green, Moseley, Nechells, New Frankley, New Oscott, Newtown, New Town Row, Northfield, Old Oscott, Pelham, Perry Barr, Perry Beeches, Perry Common, Pype Hayes, Queslett, Quinton, Reddicap Heath, Rednal, Ridgacre, Roughley, Rubery, Saltley, Sarehole, Selly Oak, Selly Park, Shard End, Sheldon, Shenley Fields, Shenley Green, Short Heath, Showell Green, Small Heath, Smithfield, Soho, Southside, South Yardley, South Woodgate, Sparkbrook, Sparkhill, Springfield, Stechford, Stirchley, Stockfield, Stockland Green, Sutton Coldfield, Ten Acres, Thimble End, Tile Cross, Tower Hill, Tudor Hill, Turves Green, Tyburn, Tyseley, Vauxhall, Wake Green, Walker's Heath, Walmley, Walmley Ash, Ward End, Warstock, Washwood Heath, Wells Green, Weoley Hill, Weoley Castle, West Heath, Westside, Whitehouse Common, Winson Green, Witton, Winson Green, Woodcock Hill, Woodgate, Wylde Green, Yardley, Yardley Wood.

BIRMINGHAM IS NOT ALONE

25. There are 30 other cities and towns called Birmingham in the world.

26. Odeon Cinemas was started in Birmingham in 1930.

BIRMINGHAM TYRES

27. The pneumatic tyre was developed in Birmingham - invented by John Dunlop in 1888, and ownership passed to the Dunlop Company owned by the du Cros family, from which Martin Gover, owner of Craig y Nos Castle wedding venue, is descended.

BIRMINGHAM BOOKS

28. J.R. Tolkien wrote The Hobbitt and Lord of the Rings in Birmingham; the twin towers were inspired by the Edgbaston Water Works.

29. Reverend Wilbert Awdry wrote the Thomas the Tank engine books in Birmingham.

BIRMINGHAM LAP DANCERS

30. Birmingham has the most lap dancing clubs of any city in the UK. It also has the most fat (obese) women in Britain.

31. Birmingham's large residential area, Solihull, gets its name from once being a rubbish dump for the people of Birmingham; it was originally called Soily Hill.

32. Birmingham has 2,000 miles of roads and the highest number of uninsured drivers in the UK.

33. Cluedo was invented in Birmingham.

34. In the late 19th Century, as Queen Victoria travelled by train through Birmingham and the towns to the West of the city, she asked for her curtains to be drawn in her carriage as she couldn't bare to look at the bleak industrial landscape she called the "Black Country". This is how the Black Country got stuck with its name.

35. Birmingham is on high ground. There is no higher point between the ridge that Dudley sits on and the Ural mountains in Russia, 2000+ miles to the east.


Wedding Ideas, Wedding Table Plans and Wedding Decoration aboves based on Facts about Birmingham:


With so many historical facts about Birmingham to choose from, you are quite spoilt for choice. Here are just a few off-the-cuff ideas I came up with:

(1) Wedding Favours or Framed History and Picture cards or History Plaques based on the products invented in Birmingham - including the atomic bomb, the Steam Engine, the pneumatic tyre, etc.
(2) Wedding Favours, book gifts or similar based on famous authors and books written in or inspired by Birmingham, starting with Lord of the Rings and the Hobbitt, but including Thomas the Tank Engine for the children in the wedding party.
(3) Wedding Table plans based on Spaghetti Junction
(4) Jewellery per the Jewellery Quarter in Birmingham
(5) Wedding Table Place names based on the ten parliamentary constituencies - or places - e.g. Solihull, Tamworth etc.
(6) Or use the districts all ending in 'ley' as your table settings, with decorations based on oak trees, reflecting Birmingham's district names all being based on areas of woodland clearance as the old Forest was cleared away for the city of Birmingham.
(7) Go international with your place and table settings, by linking to all the other cities and towns around the world called 'Birmingham' that exist overseas. Possibly including pcitures of the towns and villages and cities in question.
(8) Base your favours on the characters in Cluedo which was invented in Birmingham, or some wedding related event such as a Murder Mystery event or play based on Cluedo game, which was after all, invented in Birmingham.

_______________________


Are you looking for a local venue in or near to Birmingham, or a 'destination wedding venue'?


You will not have thought of this, for you won't even have realised it yet - at least, not until reading this.

You will have one deciding factor above all others when choosing your wedding venue.

This is:

Will you 'go local', choosing a wedding venue in or near to Birmingham,
or can you go further afield for a more special and unique wedding day?

Provided most of the evening guests are local, you will get lots of extras coming to the evening party. This won't happen if you choose a venue further away ('evening-only' guests won't travel far).

Or would you prefer a more intimate wedding venue, a 'destination wedding venue', where your closest friends and relatives come to your wedding, and where you invite everyone for the whole day?

When you choose a venue further afield, you'll need somewhere all your guests can stay overnight together. Craig y Nos Castle offers accommodation for up to 84 guests. You'll not want your guests traveling between two different locations (for the wedding and for B&B). It is better to have everyone stay at the wedding venue. Having your guests stay over means everyone will party with you late into the night as they have no worries about getting home.

Unlike with a local wedding, when you travel to Craig y Nos, you will not suffer the problem of some guests shooting off early to get home. This can be a problem with local weddings near Birmingham as 'local' means the wedding party dwindles around 11-12 pm, bringing about an earlier finish to the day than you want.

A destination wedding venue such as Craig y Nos Castle in the Brecon Beacons best suits a wedding where you have the same number of guests invited to the wedding breakfast as to the evening do. It will not suit weddings where you want fewer guests for the day part and more for the evening do.


Initially you will consider many different wedding venues: some local to your area, some further away. You may even search for historic buildings and castles in far flung locations.

But when you come to your short-list, you'll consider not just your own preferences, but your guests' willingness to travel to your chosen wedding venue.

You may have some guests who live some distance away from Birmingham, who will need to travel to your wedding anyway, so it won't matter to them so much where you get married. You may have more guests on your wedding invitations list who live local to you. These include your friends and neighbours and acquaintances and even work colleagues in and around Birmingham, for whom it would be more convenient to choose a local wedding venue.

When you draw up your short-list of wedding venues, you'll be asking yourself - 'local or non-local'? This is a key decision you will make, even though you may not have realised it - until now.

You'll ask yourself, do you want a local wedding venue near Birmingham where all your guests can get to easily - even though you may not find your ideal venue locally?

Inviting a smaller number of guests to your wedding breakfast can sometimes save you money as you're saving on the main meal. This allows you to invite a load more to the evening party.

The decision whether to 'go local' or to go to a more interesting, unique and very special destination will be the first one you make, when drawing up your short-list of venues to visit. Going local means you may have to compromise on the quality and type of wedding venue, but if you are willing to travel, you have no need to compromise on the venue at all.