AB22: double en-suite
Wedding Planning > Our Bedrooms > Double En-suites
TV, Internet & Phone Information


New modern 20" TV with separate DVD player, 7 channels via hotel cable system. Has telephone which you can plug a computer into for internet access (bring own cable or ask reception for a spare cable).

Signal strong if near to Corridor - this room runs alongside corridor but sit nearest to internal wall between room and corridor or near door.
Room Information
A standard double room, facing into the Atrium courtyard, on the first floor.
Bathroom is up a flight of steps, making the room a little unusual. It is not a large room, but fine for a couple
.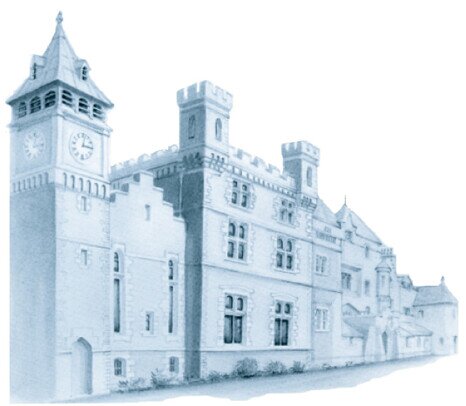 Enjoy a Homely Welcome and Friendly Service at Craig y Nos Castle