Mid Glamorgan Wedding Venues - Craig Y Nos Castle Wedding Venue
Plan The Day > Wedding Ideas > Wedding themes by Town
_________________________
Mid Glamorgan
Themed Weddings
_________________________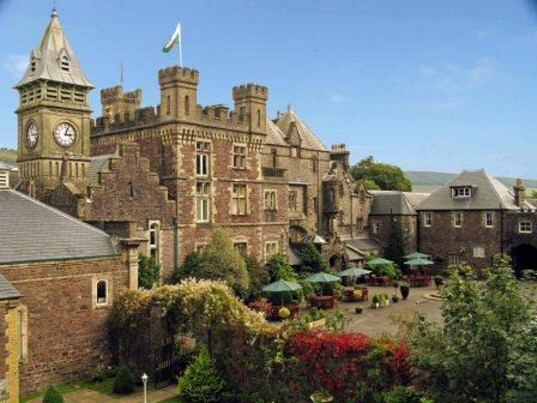 Time from Rhondda Mid Glamorgan to Craig y Nos Castle Wedding Venue: 39 minutes

Distance from Rhondda Mid Glamorgan to Craig y Nos Castle Wedding Reception Venue: 25 miles

The county council's coat of arms shown above, was granted in 1950.

The red chevronels on a gold shield represent the arms of the De Clare Marcher Lords.

The roses represent the 'shiring' of Glamorgan by Henry VIII, when it became Glamorganshire under English rule.

The crest above the shield was a Welsh dragon rising from flames, symbolising the revival of the county's industry following a period of economic depression.

The dragon supports a flag bearing a clarion from the arms of the De Granville family, lords of Neath.

The supporters of the arms are a coalminer and a steel worker, symbolising Glamorgan's two main industries.

The motto adopted by the county council: A Ddioddefws A Orfu means, "He Who suffered, conquered". It was considered appropriate to an area whose wealth depended on great hardship.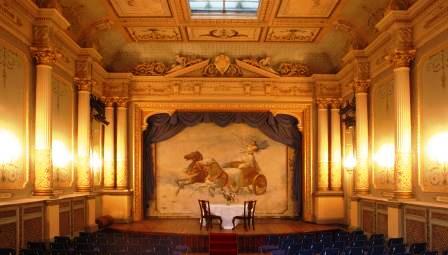 (1) The opera house for your wedding ceremony, where you will be the star of the show, on stage, before all your guests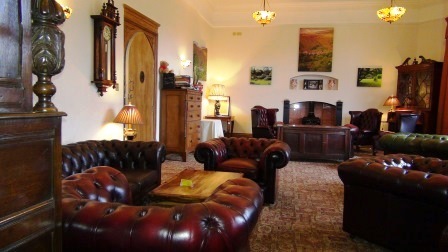 (2) Welcome drinks in the Nicoloni Room, our main reception lounge (or outside in gardens if weather is fine)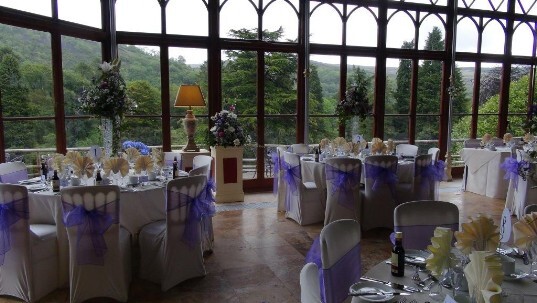 (3) Your wedding breakfast in our 120 seater conservatory with fabulous views overlooking the Brecon Beacons National Park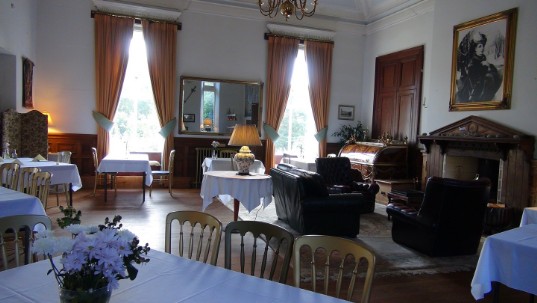 B&B Offers for Mid Glamorgan Wedding Couples:


To give you an incentive to 'sample' and see Craig y Nos Castle, we offer Mid Glamorgan wedding couples a discounted B&B offer. You can stay overnight for two nights at half price and make a nice B&B break of it. You can even invite relatives to have a look too, and choose a family room if you wish. So why not combine your hunt for a wonderful wedding venue with a relaxing B&B break somewhere new and scenic!

Craig y Nos Castle is a popular destination wedding venue for couples all over the UK. It combines the attraction of getting married in a real castle, where you can become the princess of your own fairytale castle for the day, with experiencing a historic building (yours exclusively for the day) in an area of outstanding natural beauty.

The mountain scenery of the Brecon Beacons National Park guarantees you stunning photo opportunities both inside and outside the castle. The Grade One Listed Opera House makes a fantastic setting for your wedding ceremony. You get exclusive use of the whole castle ground floor function rooms for you and your wedding guests completely free provided you invite 125 guests or more to your wedding breakfast.

Craig y Nos Castle is a truly magical and unique castle wedding venue that Brides and Grooms can now readily afford.


Arrange a viewing of the castle

To arrange a viewing and stay overnight for two nights at half price, (£150 B&B), check our viewing offer with two nights B&B in South Wales.

Or if you fancy just coming on a day trip, you can arrange to view the South Wales wedding venue here.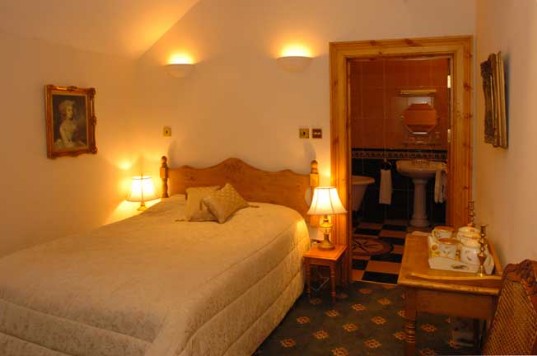 See our Special Wedding Packages

See what's included in our Special Wedding Package when you have 50 guests staying overnight.

If you cannot get 50 guests staying but can invite 125 or more to your wedding breakfast, see instead our Members Club Wedding Package.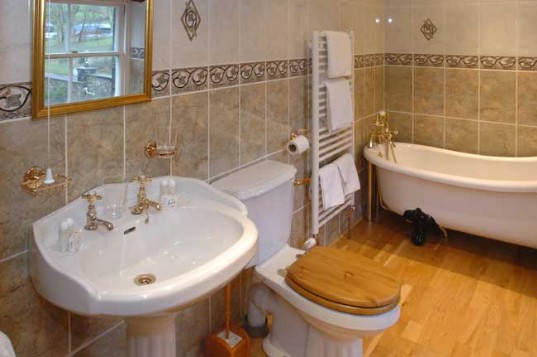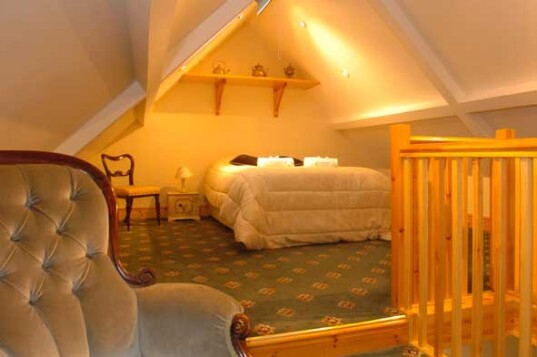 Reasons for choosing this wedding venue over all others in Mid Glamorgan:
Special Wedding Package offers Discounted Exclusive Use of the wedding venue (£1,000 at weekends saving £2,500 over the normal regular wedding tariff of £3,500 for exclusive use) to Brides and Grooms from Aberdare if you can invite 50 guests to stay overnight at the castle on a B&B basis (or free exclusive use of all ground floor function rooms and ceremony room if you have more than 125 wedding guests attending your wedding breakfast).
You can have all your guests stay under one roof for the duration of your wedding day. Party late into the night, with no worries about you or your guests getting back home. Craig y Nos Castle wedding venue can sleep up to 64 guests in its en-suites and family rooms and a further 20 guests in its non en-suite budget rooms. Craig y Nos Castle is probably the only castle wedding venue where all your guests can stay with you together overnight.
The wedding breakfast and welcome drinks are £50/ guest..
A unique Wedding Venue - the romance of a real Welsh Castle combined with the historic grandeur of our very own Opera House - yours for the day. We are the only castle wedding venue that has its own historic theatre in which you can get married. Our Grade One listed opera house is licensed for wedding ceremonies.
Exclusive Use available:
Craig y Nos Castle only accepts one wedding a day, so you and your guests will have the run of the whole ground floor of the castle exclusively.
All ground floor rooms for your guests:
Rather than be confined to just one room, you and your guests will make full use all four ground floor tall ceilinged reception and function rooms - see below:
Mid Glamorgan Wedding Theme ideas, or Wedding Decor and Wedding Gift Ideas, based on Mid Glamorgan's history, style and culture.

Link your wedding theme, wedding decor and wedding favours to the history, style and sense of place in Mid Glamorgan.

Your wedding theme may be linked to your own past, to key moments in your relationship with each other, your favourite colours, your personal tastes, or you may incorporate some elements of your home area within Mid Glamorgan into your wedding day 'story book'.

When considering wedding decor you may already have plenty of your own ideas for your wedding. Or maybe you are still looking for inspiration?

Reflect the story of Mid Glamorgan in your decor, to connect your personal history in your home city's roots, and your family's location in Mid Glamorgan. You may get some ideas from the quick history of Mid Glamorgan below, its buildings, street names, or local transport routes etc.

Interesting Facts About Mid Glamorgan you may not know and could use in your wedding theme/ decor/ story:

1. An administrative county of Glamorgan was created under the Local Government Act 1888, excluding Swansea and Cardiff, which became independent county boroughs. In 1908, county borough status was also granted to Merthyr Tydfil. Mid Glamorgan was created as a County in 1974 out of the former Counties of Glamorgan and County Borough of Merthyr Tydfil, and two separate counties were created out of the old Glamorganshire - West Glamorgan and South Glamorgan. The three Glamorgans were abolished in 1996. Mid Glamorgan is still a 'preserved county' for ceremonial and traditional purposes.

2. The original larger county of Glamorgan was inhabited by humans for over 200,000 years. Sea levels in this period have been as much as 150 metres (490 ft) lower and as much as 8 metres (26 ft) higher than today, resulting in significant changes to the coastline. The oldest known human burial in Great Britain, the Red Lady of Paviland, was discovered in a coastal cave between Port Eynon and Rhossili, on the Gower. She has been radiocarbon dated to 27,000 years BC when what is now a coastal cave overlooked an area of plains, miles from the sea.

3. 600 Bronze Age barrows and cairns have been identified in Glamorgan. Until the Roman conquest of Britain, Glamorgan along with Breconshire and Monmouthshire was part of the Silures' land. The Silures were a Celtic British tribe.

4. Iestyn ap Gwrgant was the last ruler of Glamorgan which was then part of the kingdom of Morgannwg. The name Glamorgan or Morgannwg ('territory of Morgan') derives from the 8th-century king Morgan ab Athrwys, otherwise known as "Morgan Mwynfawr" ('great in riches').

5. The original kingdom of Glamorgan had many castles built during the medieval period, including Caerphilly Castle, Cardiff Castle, Ogmore Castle, St Quintins Castle, Coity Castle, Neath Castle and Oystermouth Castle.

6. The Laws in Wales Acts of 1535 established the County of Glamorgan amalgamating the Lordship of Glamorgan with the Lordships of Gower and Kilvey. The Lordship became a shire when the English took over and Glamorganshire had its first MP in 1536.

7. Mid Glamorgan comprised six districts: Cynon Valley, Ogwr, Merthyr Tydfil, Rhondda, Rhymney Valley, Taff-Ely.

8. The changes have been somewhat muddling as some towns have 'moved counties'. Caerphilly started life in the county of Glamorgan, moved to Mid-Glamorgan only for its new home county to be abolished in 1996 whereupon Caerphilly relocated to South Glamorgan. Ever restless, Caerphilly has now upped sticks and moved into Gwent.

9. See also Aberdare, which still considers itself part of Mid Glamorgan.

10. The main industry in Glamorgan was farming, sheep cattle and horses in the uplands and cereal and grass for stock rearing in the lowlands. Pre the Industrial Revolution the main industry was copper smelting, in Swansea and Neath. In the mid C.18th, copper production took off and Glamorgan produced 70% of Britain's copper. Swansea copper was supported by the colleries and Swansea's coastal position which enabled shipping in of imports of ore and exports of finished copper products. Swansea was apparently known as 'Copperville' with smokestacks and factories all along the River Tawe.

11. But copper smelting was never as significant as iron smelting, which remained the major industrial employer, centred on Merthyr Tydfill with its four Ironworks: the Dowlais Ironworks (1759). the Plymouth Ironworks (1763), the Cyfarthfa Ironworks (1765) and Penydarren Ironworks (1784). Tinplate also became important in Swansea.

12. With the Industrial Revolution Glamorgan became the most populous and industrialised county in Wales. It was once called the "crucible of the Industrial Revolution," as it contained the world centres of three metallurgical industries - copper, iron and steel - and its rich resources of coal. The South Wales Coalfield became the biggest coal mine in Britain, producing by 1840, 4.5 million tons of coal annually, 70% of which was used in the local industries.

Steam coal was discovered in the Cynon Valley and the Rhondda Valleys, which produced 5.8 million tons of steam coal by 1884, and Welsh steam coal replaced coal from Newcastle-upon-Tyne as the preferred fuel for the ships of the Royal Navy. Glamorgan steam coal became a sought-after commodity for the world's navies. Exports increased as coal production exceeded local industrial demand. Coal became the dominant industry.

13. Aberdare's population grew from 6,000 to 32,000 and Rhondda grew from 3,000 in 1861 to 162,000 in 1921. Glamorgan saw 76,000 new workers immigrating from England in 1881-1891. Huge numbers of new buildings were needed to house everyone: rows and rows of terraced houses or miners cottages, railway stations, hospitals, churches, chapels, bridges, viaducts, stadiums, schools, universities, museums and workingmen's halls. The population growth in the coal-mining valleys of the Rhymney, Taff, Dare and Rhondda gave rise to a form of urbanisation we now know as 'ribbon development'.

14. After the First World War, Coal mining went into decline after an initial boost care of the American Coal Miners Strike. Between 1924-25 unemployment jumped from 1.8% to 28.5%. What caused the collapse of the Welsh Coal Mining industry?

(i) the over-valuation of sterling hit exports,
(ii) the end of the coal subsidy,
(iii) growth of electric power,
(iv) industry was switching from coal to oil
(v) over-expansion of the mines in the late C.19th,
(vi) Failure to invest in mechanisation during the good years to improve productivity and efficiency. By the 1930s the South Wales Coalfield had the lowest productivity, highest production costs and smallest profits of all the mines in Britain.
(vii) the General Strike in 1926 and
(viii) the 1929-31 Great Depression.

15. By 1940 Glamorgan's unemployment rate was a massive 40% (47% in Merthyr in 1945) compared with under 2% in 1913, so it was a massive change in fortunes within one generation. Steel production also went into decline with the closure of the Cyfarthfa and Dowlais iron works. This temporarily reversed with increased demand for coal in World War Two, and with many miners joining the army, conscripts worked in the mines. After the War, the decline in coal mining continued. The last deep mine, Tower Colliery at Hirwaun, closed in January 2008.

16. Before being split up into South, West and Mid Glamorgan, Glamorgan consisted of three regions: the industrial valleys, the agricultural Vale of Glamorgan, and the Gower Peninsula, containing the cities of Swansea and Cardiff.

17. Towns in Glamorgan: Cardiff, Barry, Bridgend, Cowbridge, Penarth, Porthcawl, Glynneath, Aberdare, Caerphilly, Pontypridd, Maesteg, Merthyr Tydfil, Mountain Ash, Swansea, Neath and Port Talbot.

18. Swansea used to be five times the size of Cardiff. What changed Cardiff's fortunes was the industrialisation of Merthyr Tydfil, which needed a port from which to export its iron. Cardiff was an obvious choice but the road system was poor, having not been well maintained for over 1,000 years, since Roman times. In Tudor times landowners were required to contribute a cart and horses and two men for four days a year to work on the roads. This did not work, and by the mid c.18th a system of toll roads developed under the management of turnpike trusts.

Toll roads were not popular and turnpike officials were often attacked by protesters complaining about the toll charges. The toll roads were all abolished in 1888. So even when the Industrial Revolution was under way, the road system was neglected, with canals and then rail being used instead.

19. As Glamorgan's main river, the river Taff, was not navigable, a series of canals were built. From 1790 three canals were constructed within Glamorgan, the Glamorganshire Canal (1790), the Neath Canal (1791) and the Swansea Canal (1794).

These were essential to increase the movement of iron, copper, steel and coal from the uplands to the ports at Swansea and Cardiff. The first stages of all three canals were completed by 1800 and revolutionised commercial transportation yet they were soon to be obsolete. In 1804 at Penydarren Ironworks, Richard Trevithick's "Pen-y-Darren" locomotive became the first engine to pull a load along rails. This heralded the age of rail, which would soon replace the new canals.

20. Coal was mined in the Cynon and Rhondda Valleys and exported via Cardiff. Between 1840-1870 Cardiff increased its export tonnage of coal from 44,350 to 2,219,000 tons. By 1871, Cardiff had outgrown Swansea to become the most populed town in Wales. Swansea Docks meanwhile exported copper, but were not well positioned for coal exports, though Barry Port sprung up from virtually nothing (population 484 in 1881, up to 27,000 in 1901) to compete with Cardiff port.

During WW2 Swansea and Cardif were heavily targeted by German Bombers due to their important ports, yet the industry of Glamorgan was already in long term decline and would never recover. After the war Port Talbot would become the biggest exporter port.

21. The first railway network to be built in Glamorgan was the Taff Vale Railway in 1836; it was also the first in Wales, enabling coal to be moved from the top of the Rhondda Valleys at Treherbert and Maerdy which were the most coal rich areas in Britain.

The second was the South Wales Railway, linking to Gloucester and designed to link the coalfields of Glamorgan to London. The line serviced Cardiff, Bridgend, Neath and Swansea. Other railway lines followed in the late C.19th: the Vale of Neath Railway, the Swansea Vale Railway and the Rhymney Railway. Their primary purpose was to move metals and coal from the uplands of the county to the ever expanding ports at Swansea, Cardiff, and Barry.

22. The Labour Party owes its existence to the Taff Valley Railway or more specifically, to the Taff Vale Railway Strike of 1900. The strike prompted the House of Lords to make trade unions accountable for the financial losses caused by strikes. The British Labour Party was created in response, to get this decision reversed.

23. Popular sports in Glamorgan are Rugby, Football and Boxing. Rugby Clubs abound in Glamorgan: Swansea RFC, Cardiff RFC and Merthyr RFC were founding members of the Welsh Rugby Union in 1881, other rugby clubs include Glamorgan County RFC, Bridgend RFC, Glamorgan Wanderers RFC, Neath RFC and Pontypridd RFC.

24. Tourism development in Glamorgan owes its existence to the Industrial Revolution. The workers needed somewhere to go on holiday! Barry Island, Porthcawl, Aberavon and Mumbles first developed as tourist locations for the south Wales coal fields and the introduction of workers' annual holidays.

The development of caravan parks and chalet parks broadened the coastal regions' tourism appeal to English holidaymakers. As people's leisure time increased to include day trips and weekend breaks, Glamorgan has developed county parks, museums, art galleries and many outward bound activity centres.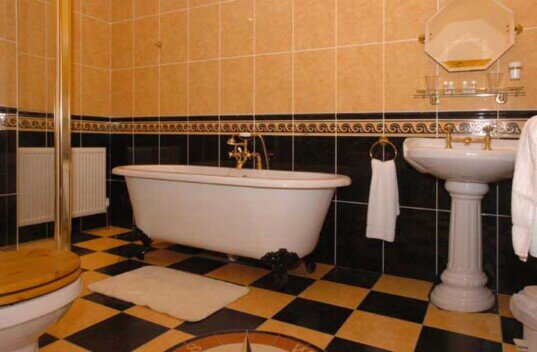 Wedding Theme Ideas based on Mid Glamorgan


Rather than look at Mid Glamorgan in Isolation, I have gathered a few historical facts about the original, larger county of Glamorgan. From this you may be able to pick up some wedding theme ideas connected with your home county, that you can use in your wedding table decorations, wedding colours, wedding theme and wedding table centres and or table names.

Here are a few quick ideas I came up with on looking through the history of Glamorgan.

1. First off, I was pleased to locate the meaning behind the coat of arms. This certainly could be replicated on a story board about Gllamorgan. Some people include photographs of themselves through childhood into adulthood, as a storyboard. If you are both from Glamorgan, or one of you is, then some elements of the history of Glamorgan as it relates to your own past could be reflected on the story board.


Wedding Theme Ideas based on Mid Glamorgan (cont'd):

2. Table names or table settings or table centres based on the castles of Glamorgan – choices include but are not limited to Caerphilly Castle, Cardiff Castle, Ogmore Castle, St Quintins Castle, Coity Castle, Neath Castle and Oystermouth Castle.

3. As Mid Glamorgan has 6 districts, their place names might make useful table names: Cynon Valley, Ogwr, Merthyr Tydfil, Rhondda, Rhymney Valley, Taff-Ely. This assumes you have a need for only 6 table names, though you can add a few more towns from Glamorgan as required up to the number of wedding tables you need.

4. See the Merthyr Tydfil page for the fascinating industrial history of Merthyr Tydfil in iron and then coal production. You may find some further wedding ideas on the Merthyr Tydfil page that you could incorporate into a Mid Glamorgan themed wedding.

5. Remember how the Industrial Revolution was celebrated in the 2012 London Olympics. Glamorgan was termed the "crucible of the Industrial Revolution", so it does make some sense to feature Glamorgan's story in the context of the Industrial Revolution. You could even get some inspiration from viewing a video of the opening ceremony of the 2012 Olympics.

6. Celebrate the architectural heritage of Wales with table settings featuring models of local landmarks and buildings, railway stations, churches, bridges, viaducts, stadiums, museums and other places of interest. Or choose a local place of interest to your home area for your wedding cake, wedding cake topper or wedding table centres.

7. Wedding table names based on the main towns in Glamorgan would be fairly individual and representative of your roots in Glamorgan. You could name your tables after each main town and city. Choices include: Cardiff, Barry, Bridgend, Cowbridge, Penarth, Porthcawl, Glynneath, Aberdare, Caerphilly, Pontypridd, Maesteg, Merthyr Tydfil, Mountain Ash, Swansea, Neath and Port Talbot.

8. If Rugby is your interest, the various Rugby teams of Glamorgan could feature in your table names, while similarly the many boxing greats of Glamorgan could feature. However both these ideas are really only applicable if you have a strong connection with either sport.


Are you looking for a local venue in or near to Mid Glamorgan, or a 'destination wedding venue'?


You will not have thought of this, for you won't even have realised it yet - at least, not until reading this.

You will have one deciding factor above all others when choosing your wedding venue.

This is:

Will you 'go local', choosing a wedding venue in or near to Mid Glamorgan,
or can you go further afield for a more special and unique wedding day?

Initially you will consider many different wedding venues: some local to your area, some further away. You may even search for historic buildings and castles in far flung locations.

But when you come to your short-list, you'll consider not just your own preferences, but your guests' willingness to travel to your chosen wedding venue.

You may have some guests who live some distance away from Mid Glamorgan, who will need to travel to your wedding anyway, so it won't matter to them so much where you get married. You may have more guests on your wedding invitations list who live local to you. These include your friends and neighbours and acquaintances and even work colleagues in and around Mid Glamorgan, for whom it would be more convenient to choose a local wedding venue.

When you draw up your short-list of wedding venues, you'll be asking yourself - 'local or non-local'? This is a key decision you will make, even though you may not have realised it - until now.

You'll ask yourself, do you want a local wedding venue near Mid Glamorgan where all your guests can get to easily - even though you may not find your ideal venue locally?

Inviting a smaller number of guests to your wedding breakfast can sometimes save you money as you're saving on the main meal. This allows you to invite a load more to the evening party.

Provided most of the evening guests are local, you will get lots of extras coming to the evening party. This won't happen if you choose a venue further away ('evening-only' guests won't travel far).

Or would you prefer a more intimate wedding venue, a 'destination wedding venue', where your closest friends and relatives come to your wedding, and where you invite everyone for the whole day?

When you choose a venue further afield, you'll need somewhere all your guests can stay overnight together. Craig y Nos Castle offers accommodation for up to 84 guests. You'll not want your guests traveling between two different locations (for the wedding and for B&B). It is better to have everyone stay at the wedding venue. Having your guests stay over means everyone will party with you late into the night as they have no worries about getting home.

Unlike with a local wedding, when you travel to Craig y Nos, you will not suffer the problem of some guests shooting off early to get home. This can be a problem with local weddings nearer Mid Glamorgan as 'local' means the wedding party dwindles around 11-12 pm, bringing about an earlier finish to the day than you want.

A destination wedding venue such as Craig y Nos Castle in the Brecon Beacons best suits a wedding where you have the same number of guests invited to the wedding breakfast as to the evening do. It will not suit weddings where you want fewer guests for the day part and more for the evening do.


The decision whether to 'go local' or to go to a more interesting, unique and very special destination will be the first one you make, when drawing up your short-list of venues to visit. Going local means you may have to compromise on the quality and type of wedding venue, but if you are willing to travel, you have no need to compromise on the venue at all.