AB30: The Castle Bridal Suite
Wedding Planning > Our Bedrooms > Double En-suites
The Bridal Suite was once the chapel, and the bathroom was the vestry. One coloured glass window remains, and there are views from the bathoom (partially obscured by the Conservatory roof) of the Country Park and mountains surrounding the castle. Sadly there are no views from the bedroom itself due to the Conservatory roof.


The Bathroom is a bit of an extravagance, with gold clawed roll-topped iron bath tub on a raised platform, a separate mozaic tiled golden shower, and good quality 'traditional' style bathroom fittings.
The bed is a half-tester, and the room furnished to a reasonably high standard as would be expected of a Bridal Suite.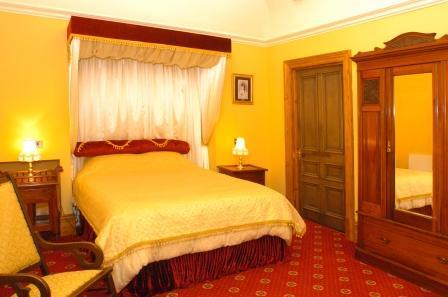 We tend not to use this room for dog owners, unless the Bride and Groom have their dog at their wedding (
as some do
).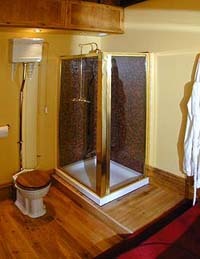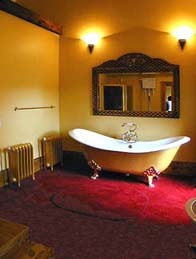 TV, Internet & Phone Information

Wall-mounted TV , 7 channels via hotel cable system. Hotel Phone in this room but you will need a cable to connect your laptop to the computer slot on the phone for free internet use if WIFI intermittent - either bring your own cable or ask for a spare one at reception.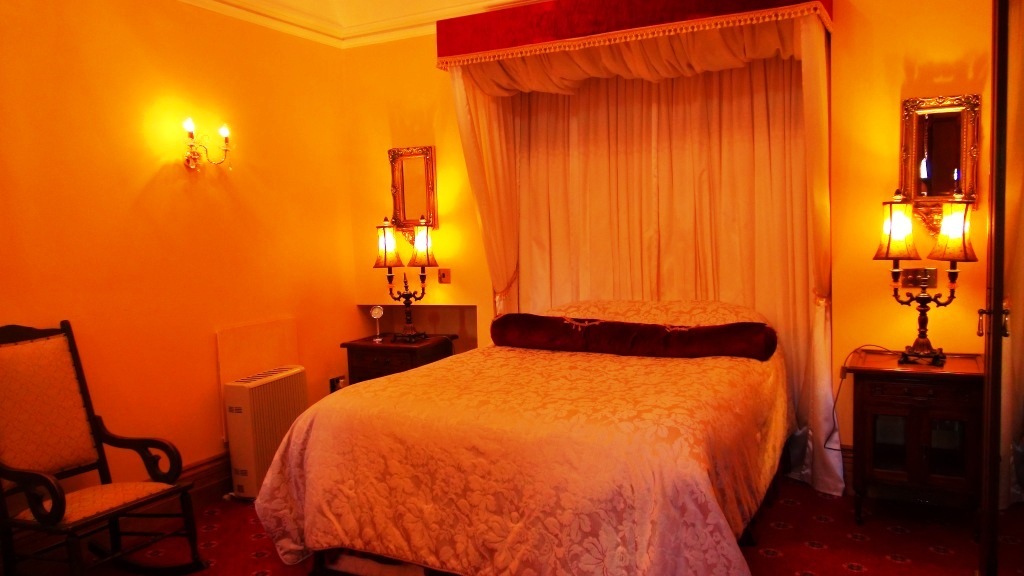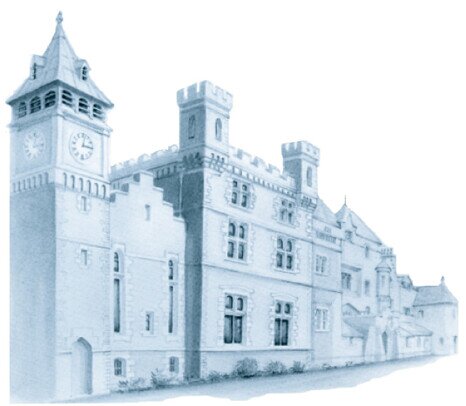 Enjoy a Homely Welcome and Friendly Service at Craig y Nos Castle