Newport Wedding Venues - Craig Y Nos Castle Wedding Venue
Plan The Day > Wedding Ideas > Wedding themes by Town
This is our Wedding Themes by Town - 'Newport Weddings' Page. For wedding themes on other towns, click on Wedding Themes by Town Index or scroll down to the bottom of this page.
Time from Newport to Craig y Nos Castle Wedding Venue:

1 hour 10 minutes


Distance from Newport to Craig y Nos Castle Wedding Reception Venue: 53 miles

Reasons for choosing this wedding venue over all others near Newport:
Special Wedding Package offers Discounted Exclusive Use of the wedding venue (£1,000 at weekends saving £2,500 over the normal regular wedding tariff of £3,500 for exclusive use) to Brides and Grooms from Aberdare if you can invite 50 guests to stay overnight at the castle on a B&B basis (or free exclusive use of all ground floor function rooms and ceremony room free use of the venue if you have more than 125 wedding guests attending your wedding breakfast).
You can have all your guests stay under one roof for the duration of your wedding day. Party late into the night, with no worries about you or your guests getting back home. Craig y Nos Castle wedding venue can sleep up to 64 guests in its en-suites and family rooms and a further 20 guests in its non en-suite budget rooms. Craig y Nos Castle is probably the only castle wedding venue where all your guests can stay with you together overnight.
The wedding breakfast and welcome drinks are £50/ guest..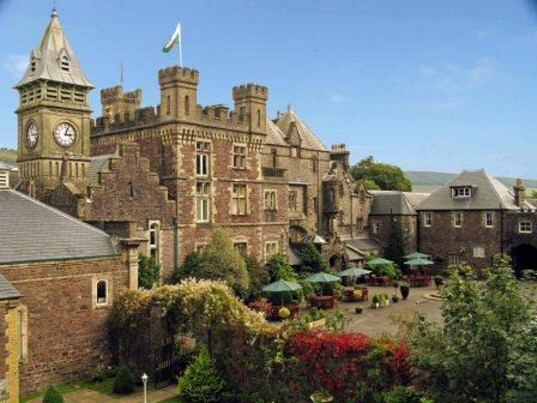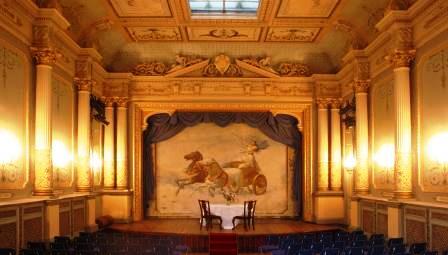 (1) The opera house for your wedding ceremony, where you will be the star of the show, on stage, before all your guests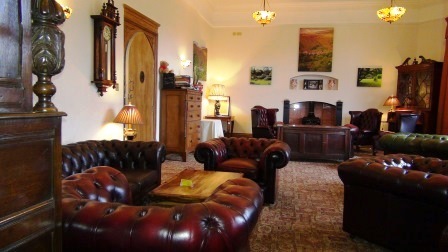 (2) Welcome drinks in the Nicoloni Room, our main reception lounge (or outside in gardens if weather is fine)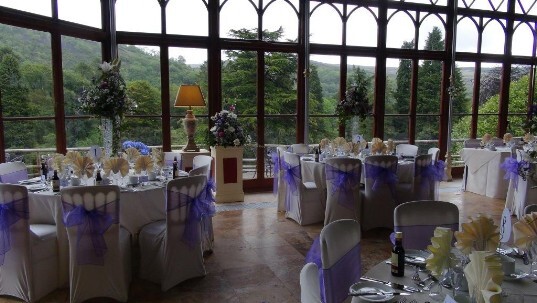 (3) Your wedding breakfast in our 120 seater conservatory with fabulous views overlooking the Brecon Beacons National Park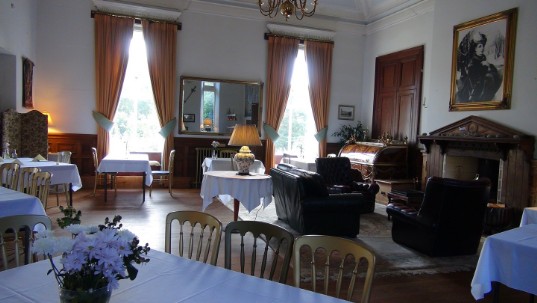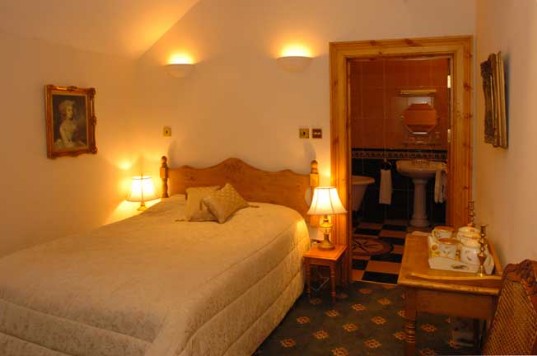 To give you an incentive to 'sample' and see Craig y Nos Castle, we offer wedding couples a discounted B&B offer. You can stay overnight for two nights at half price and make a nice B&B break of it. You can even invite relatives to have a look too, and choose a family room if you wish.

So why not combine your hunt for a wonderful wedding venue with a relaxing B&B break somewhere new and scenic!

Craig y Nos Castle is a popular destination wedding venue for couples all over the UK. It combines the attraction of getting married in a real castle, where you can become the princess of your own fairytale castle for the day, with experiencing a historic building (yours exclusively for the day) in an area of outstanding natural beauty.

The mountain scenery of the Brecon Beacons National Park guarantees you stunning photo opportunities both inside and outside the castle. The Grade One Listed Opera House makes a fantastic setting for your wedding ceremony. You get exclusive use of the whole castle ground floor function rooms and the ceremony room for you and your wedding guest when you invite over 125 guests to your wedding breakfast.

Craig y Nos Castle is a truly magical and unique castle wedding venue that Brides and Grooms can now readily afford.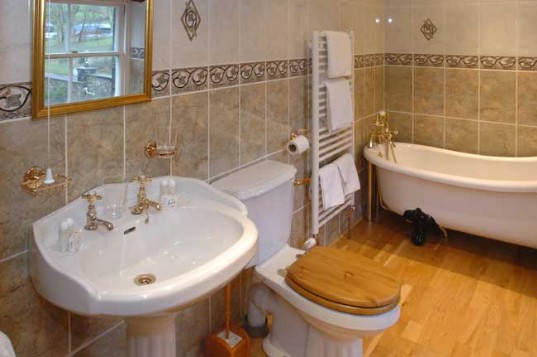 Initially you will consider many different wedding venues: some local to your area, some further away. You may even search for historic buildings and castles in far flung locations.

But when you come to your short-list, you'll consider not just your own preferences, but your guests' willingness to travel to your chosen wedding venue.

You may have some guests who live some distance away from Newport, who will need to travel to your wedding anyway, so it won't matter to them so much where you get married. You may have more guests on your wedding invitations list who live local to you. These include your friends and neighbours and acquaintances and even work colleagues in and around Newport, for whom it would be more convenient to choose a local wedding venue.

When you draw up your short-list of wedding venues, you'll be asking yourself - 'local or non-local'? This is a key decision you will make, even though you may not have realised it - until now.

You'll ask yourself, do you want a local wedding venue near Newport where all your guests can get to easily - even though you may not find your ideal venue locally?

Inviting a smaller number of guests to your wedding breakfast can sometimes save you money as you're saving on the main meal. This allows you to invite a load more to the evening party.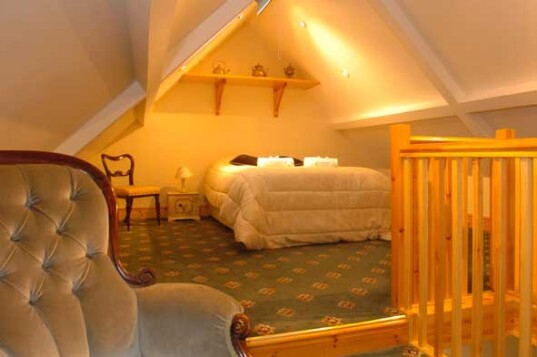 Provided most of the evening guests are local, you will get lots of extras coming to the evening party. This won't happen if you choose a venue further away ('evening-only' guests won't travel far).

Or would you prefer a more intimate wedding venue, a 'destination wedding venue', where your closest friends and relatives come to your wedding, and where you invite everyone for the whole day?

When you choose a venue further afield, you'll need somewhere all your guests can stay overnight together. Craig y Nos Castle offers accommodation for up to 84 guests. You'll not want your guests traveling between two different locations (for the wedding and for B&B). It is better to have everyone stay at the wedding venue. Having your guests stay over means everyone will party with you late into the night as they have no worries about getting home.

Unlike with a local wedding, when you travel to Craig y Nos, you will not suffer the problem of some guests shooting off early to get home. This can be a problem with local weddings nearer Newport as 'local' means the wedding party dwindles around 11-12 pm, bringing about an earlier finish to the day than you want.

A destination wedding venue such as Craig y Nos Castle in the Brecon Beacons best suits a wedding where you have the same number of guests invited to the wedding breakfast as to the evening do. It will not suit weddings where you want fewer guests for the day part and more for the evening do.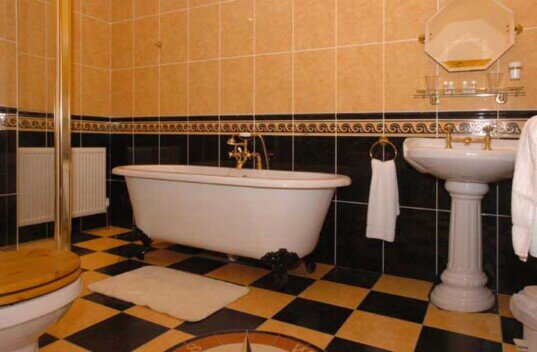 Newport Wedding Theme ideas, or Wedding Decor and Wedding Gift Ideas, based on Newport's history, style and culture.

Link your wedding theme, wedding decor and wedding favours to the history, style and sense of place in Newport.

Your wedding theme may be linked to your own past, to key moments in your relationship with each other, your favourite colours, your personal tastes, or you may incorporate some elements of your home area within Newport into your wedding day 'story book'.

When considering wedding decor you may already have plenty of your own ideas for your wedding. Or maybe you are still looking for inspiration?

Reflect the story of Newport in your decor, to connect your personal history in your home city's roots, and your family's location in Newport. You may get some ideas from the quick history of Newport below, its buildings, street names, or local transport routes etc.


Interesting Facts About Newport you may not know and could use in your wedding theme/ decor/ story:

1. Welsh name Casnewydd. Population: 306,844. Third largest city in Wales. It officially became a city in 2002 but gained its first charter as a town in 1314.

2. The name comes from the original Latin 'Novus Burgus', which translates to 'new borough' or 'new town' - a name given by the Normans as there was nothing much there before. It was called Newport-on-Usk on old maps.

3. Bronze Age fishermen settled in the fertile estuary of the River Usk and in AD 79 the Romans built their garrison HQ at Caerleon but there was no settlement of any note in Newport until 1088. Before the Normans arrived, Newport was a motley collection of mud and thatched huts.

4. The Normans arrived 1088–1093, building the first bailey Castle and constructing buildings out of stone. The Welsh language name, 'Casnewydd-ar-Wysg' refers to the 'New Castle on the Usk', this being a later castle, Newport Castle, completed in 1386 to replace the one built by the Normans.

5. Newport remained a small town but for its port which by 1521 was busy. Industries included leather tanning, soap making and starch making.

6. Newport town and port grew rapidly in the Industrial Revolution, due to coal exports.

7. The Monmouthshire canal opened in 1796.

8. In 1830 Newport was Wales' leading coal port, and until 1850, larger than Cardiff.

9. The Newport Rising of 1839 was the last large-scale armed rebellion against mainland Britain's authority.

10. The Alexandra Docks opened in 1875. In 1892 the Alexandra South Dock opened, becoming the largest masonry dock in the world.

11. The Miners' Federation of Great Britain was founded in Newport 1889.

12. Newport was mainly Welsh Speaking until the 1830's but the huge influx of English workers made it more English than Welsh. In 1896 politician Robert Bird announced, "You will find, from Swansea to Newport, a cosmopolitan population who will not submit to the domination of Welsh ideas!"

13. With the decline in coal exports and the 1930's depression, Newport suffered high unemployment along with neighbouring Welsh mining towns and coal ports. Prosperity returned to the town with the opening of Llanwern steelworks in 1962, the new Severn Bridge and the extension of the M4 in the 1960s.

14. Newport is the best connected town in Wales in terms of rail and road links, with 6 junctions off the M4 into the town.

15. Steel manufacture ceased in 2001 and Newport is today becoming a base for technology companies.

16. There are many ambitious plans for the regeneration and expansion of Newport's residential and commercial areas, though most of these are currently on hold due to economic conditions.

17. Tredegar House was built in 1672. Set in a park of 90 acres Tredegar House is an example of a C.17th Charles II mansion. It dates back to the late C.15th. For 500 years, it was home to the Morgans who became the Lords Tredegar until 1951. The house was then a girls' school and was bought by the council in 1974.

18. Newport became part of the new local government county of Gwent in 1974. but Gwent was abolished in 1996. In 1983 due to population growth Newport was split into two parliamentary constituencies - Newport East and Newport West.

19. Wards and their communities in Newport:

Allt-yr-yn ward: Ridgeway, Barrack Hill, Glasllwch, Gold Tops,


Alway ward: Somerton, Lawrence Hill,


Beechwood: Eveswell,


Bettws,


Caerleon ward: Christchurch, Bulmore,


Gaer ward: Maesglas, Stelvio, St. Davids, Gaer Park


Graig ward: Rhiwderin, Bassaleg, Lower Machen, Pentre Poeth, Fox Hill,


Langstone ward: Llanmartin, Parc Seymour, Wentwood Forest, Coed-y-caerau, Cat's Ash, Kemys, Coldra, Llanbedr


Llanwern ward: Underwood, Whitson, Uskmouth, Summerleaze, Wilcrick, Saltmarsh, Milton, Porton


Liswerry ward: Broadmead Park, Moorland Park, Broadstreet Common


Malpas ward: Hollybush


Marshfield ward: Castleton, St. Brides, Blacktown, Peterstone


Pillgwenlly ward: Level of Mendalgief


Ringland ward: Bishpool, Treberth, Coldra


Rogerstone ward: High Cross, Cefn Wood, Croesllanfro, Mount Pleasant,


Shaftesbury ward: Brynglas, Crindau, Marshes, Blaen-y-pant


St Julians: Riverside, Barnardtown


Stow Hill: St. Woolos, Baneswell, City centre


Tredegar Park: Duffryn


Victoria: Maindee, Summerhill


20. Newport is sunnier and warmer than most other parts of Wales.

21. The Passport Office for South and West UK is based in Newport.

22. The headquarters of the UK Office for National Statistics and the headquarters of the United Kingdom Patent Office (now known as the Intellectual Property Office) is based at Newport.

23. In the Sims Metal Management plant at the mouth of the River Usk, Newport has the world's largest industrial shredder for scrap metal and the world's largest car crusher.

24. Newport has ten bridges over the River Usk:

Caerleon Bridge,


St. Julian's railway bridge,


M4 motorway Usk bridge,


Great Western Railway Usk bridge,


Newport Bridge,


Newport City footbridge,


George Street Bridge,


City Bridge and


Transporter Bridge, plus the


Twenty Ten Bridge at the Celtic Manor Resort which is a private footbridge over the River Usk.


25. Newport's main shopping streets are: High Street, Newport Arcade, Market Arcade, Commercial Street, Skinner Street, Bridge Street, Upper Dock Street, Market Street, Griffin Street, Corn Street, Cambrian Road, Hill Street, Llanarth Street and John Frost Square.

26. Famous people from Newport include: Michael Sheen (actor) and Sir Terry Matthews OBE (entrepreneur; Wales' first billionaire).

27. The hull of a Medieval 15th Century sailing Ship was discovered in the banks of River Usk in June 2002 during construction of the Riverfront Theatre. The ship was excavated by archaeologists. It is the longest such ship ever discovered. Marine archaeologists date the timbers to 1465. The city council ordered it, the oldest merchant ship ever discovered in Europe, to be reburied so as not to delay the building of the arts centre. After a public protest, the timbers were preserved.

15. The Newport Transporter Bridge opened in 1906 is one of only six operational transporter bridges left in the world. Only twenty were built. It transfers cars across the River Usk in a cradle-like cage. A high level boom allows ships to pass underneath. It acts as an aerial ferry to move goods from one side of the river to the other. A suspended platform is pulled from across via a cable.

It was built because industry was expanding on the east side of the river. With the residential areas then largely on the west side, workers had to walk four miles to cross the river on the town bridge to get to work. A river ferry was not practical due to the ever changing times of the tide and its extreme rise and fall.

A transporter bridge was a cheaper answer than tunneling or building a conventional bridge. It cost just £98,000 to build. Also a conventional bridge would have had to be built quite high up for the tall ships of the day to pass under it, which would have made it more expensive still.

16. Newport once had more than its fair share of rats. In 1920, 16,000 rats were trapped or killed in Newport. Yet in 1923 it was reported that several babies were being bitten in their prams by rats. This situation is now presumed to have improved.



Ideas for your wedding theme based on the history and past of Newport city.

Despite being the third largest city in Wales, Newport's history is somewhat recent and lacking in anything particularly noteworthy as far as wedding ideas go. One is limited to the following:

1. Table names based on place names in Newport. You have the 19 wards and their communities. Name some of your tables after some of the place names to get a sense of place, so you are bringing Newport into the castle wedding reception room for your wedding.

2. Weddings often need around 8 – 10 tables of 8 – 12 people. As there are ten bridges over the River Usk, you could use each of these bridges as table names. Since there are ten of them this will match what you will need in numbers of tables.

3. More ambitiously, since each bridge will have different architectural features, you could include table centres based around a model of each bridge, according to which bridge name you allocated to the table.

4. You could do the same with the shopping streets, naming your tables after the main shopping streets, which anyone from Newport will recognise. However the bridges are possibly more interesting.

5. The Newport Transporter Bridge appears to be an interesting feature of the town. You could possibly include a replica of it as either your wedding cake topper, with the a model of the bride and groom standing before it, or as a separate display on a chest for cards etc. This will help to 'place' you both in Newport via a recognisable landmark specific to Newport. Alternatively, since the Newport Transporter Bridge is necessarily quite tall (this is why it was built – so tall shops could go under it) you could place an icing statue of the bride and groom under it.

6. Storyboards and photographs of brides and grooms through their childhood years to adulthood are becoming more popular. You could place around the board, all the bridges of Newport, or just one on the top of the board. Why? You might well ask! Well, a marriage is building a bridge between two families, and the many bridges of Newport allow you to present this message along with some interesting aspects of Newport to your wedding guests.

See our Special Wedding Packages

See what's included in our Special Wedding Package when you have 50 guests staying overnight. If you cannot get 50 guests staying but can invite 125 or more to your wedding breakfast, see instead our Members Club Wedding Package.

Are you looking for a local venue in or near to Newport, or a 'destination wedding venue'?


You will not have thought of this, for you won't even have realised it yet - at least, not until reading this.

You will have one deciding factor above all others when choosing your wedding venue.

This is:

Will you 'go local', choosing a wedding venue in or near to Newport,
or can you go further afield for a more special and unique wedding day?

The decision whether to 'go local' or to go to a more interesting, unique and very special destination will be the first one you make, when drawing up your short-list of venues to visit. Going local means you may have to compromise on the quality and type of wedding venue, but if you are willing to travel, you have no need to compromise on the venue at all.