Dog Friendly Weddings at Craig y Nos Castle
Castle in Pictures > Slideshows, photos
This is the Dog Friendly Weddings Slideshow Page. To see other slideshows go to the Slideshows Index or scroll to the bottom of this page.
Over the years some of our Dog Friendly B&B guests have chosen to get married at the Castle, with their dog or dogs featuring prominently in their wedding reception and wedding Ceremony. We have also had many local Swansea & Neath weddings take up the opportunity we offer to have their dogs feature in their wedding, attend the Ceremony, and even act as ring bearers.
Craig y Nos Country Park and our own Gardens offer great opportunities for stunning and scenic outdoor wedding photos with your dogs on your wedding day.
We hope you enjoy our slide-show of dog friendly weddings below and will feel inspired to bring your own 'favourite companion' to your wedding (as well as your new 'other half').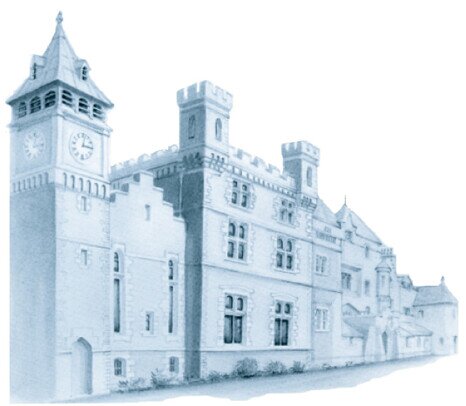 Enjoy a Homely Welcome and Friendly Service at Craig y Nos Castle