Hairdresser
Plan The Day > Our Suppliers > Beauty & Clothes
Vision Hair Designs


Telephone: 01639 641 911
Address: 9-11 New Street, Neath, SA11 1RT
Email: aimeefoulkes@visionhairdesign.com
Website: www.visionhairdesign.com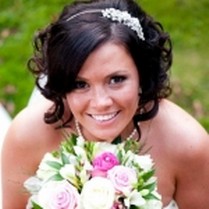 Vision Hair Design Ltd Neath Is Your One Stop Shop For All Your Hair, Nail & Beauty Treatments All Available Under One Roof. Why Go Anywhere Else! Salon Owner Aimee Culverhouse Is A State Registered Master Craftsman, along with Senior State Registered Hairdresser Kelly Shone. (I'm told this company has ten wedding booknigs at Craig y Nos in 2014.)

Vision Hair Design has been offering a quality service for over many years and keeps going from strength to strength. One of the best and most highly regarded salons in Neath and the surrounding areas. A warm and friendly atmosphere awaits you.

Vision Hair Design offers a modern approach with a distinctive twist. Our mission is to pioneer hair fashion, push boundaries to explore new territories. The salon offers a wide range of up to date colouring and cutting techniques along with impressive "hair up" for any occasion. Guaranteed to turn heads for all the right reasons!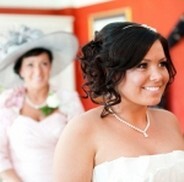 An extensive tailored range of packages are available, ideal for your special wedding, prom or for treating yourself to a new image. Your guarantee of something "unique". Our vast amount of knowledge and understanding ensures each individual client will never leave dissatisfied!

• Matrix Colour Experts • Hair Extension Specialists • Pageant Professionals • Prom Perfectionists • Wedding Experts • Official GHD Stockist.


On your special day all eyes will be on you…


Don't worry on your big day. Vision Hair Design Ltd will make sure that with beautiful hair, Make-up & Nails, you will look and feel amazing.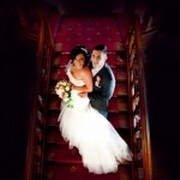 As experts in wedding hair & make-up, our team will be there from start to finish ensuring you look and feel your absolute best. We create a calming environment, leaving you feeling de-stressed, pampered and ready for your groom and guests. Our expertise and years of experience as bridal make-up artists & hair stylists will form an indispensable part of your day.

Each bride is unique and with a professional wedding make-up artist & hair stylist at your side you can be confident Vision will create an astonishing look that will turn heads. Beautiful wedding hair, curly or straight, smooth and sleek or dishevelled and sexy, you will be surprised at what your hair can do. Vision Hair Design are experts when it comes to creating beautiful wedding hair. We will get that picture-perfect look.

Beautiful wedding make-up is about balance. That's where our skills as specialists in wedding makeup come in. Take as much time as you like on your trial run, there's no time limit. You can be confident you'll look your very best on the all-important 'Big Day'.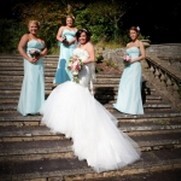 We take pride in our beautiful make-overs that are created for the bride and bridal party on the special day, using only the best makeup and hair products.

Working also in the fashion industry gives us the ability to create modern and stylish hair and make-up looks, inspired by the red carpet and catwalk. Most importantly we work closely with you to create a look you will love.

All Wedding Packages Include:

• Hair Trial
• Hair on the Day
• Airbase – High Definition Airbrush Make-up Trial
• Airbase – High Definition Airbrush Make-up on the Day
• Strip Eye Lash Extensions
• Spraytans

The team: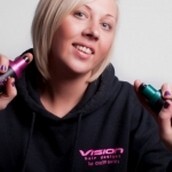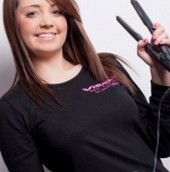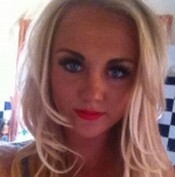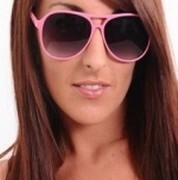 Wedding Prices:
Bride & Mother of the Bride; £170.00 - Bride, Mother of the Bride & 1 Brides Maid; £255.00 - Bride, Mother of the Bride & 2 Brides Maids; £340.00 - Bride, Mother of the Bride & 3 Brides Maids; £425.00 - Bride, Mother of the Bride & 4 Brides Maids; £500.00

Bride & 1 Brides Maid; £170.00 - Bride & 2 Brides Maids; £255.00 - Bride & 3 Brides Maids; £340.00 - Bride & 4 Brides Maids; £425.00 - Bride & 5 Brides Maids.


Amy Adamson - Local Swansea Bridal Hairdresser


Telephone: 07545 062 210
Website: www.amyadamson.co.uk
Email: amy@amyadamson.co.uk

My name is Amy and I'm experienced in all aspects of hairdressing having had intensive training in a 5* salon in Swansea, becoming the salon manager.

After 15 years managing the award-winning salon I became a freelance stylist specialising in bridal hair. My wealth of experience allowed me to develop a strong flair for bridal design, a great eye for detail and a real passion to create the perfect style for each bride.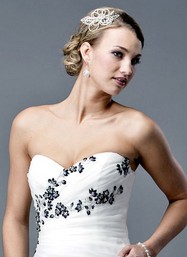 I also teach Long Hair and Bridal Courses to hairdressers across the country for the Aston and Fincher Academies. I am the only person in Wales to have a L'Oreal Colour Degree and Wella Master Colour Award at distinction level (the highest accolades in colour training). I have also been a finalist at the L'oreal Colour Trophy three times. I have attended a variety of cutting seminars and workshops with Patrick Cameron (bridal hair God), Toni & Guy and Vidal Sassoon.

I have been involved in various local photoshoots and makeovers for Bridal magazines, Bridal catalogues, fashion shoots and hair shows.

Hairdressing Trial:
The trial will take place in the comfort of your own home at a convenient time for you. Gather any images or ideas you have and have them with you at this time. You will also need your headdress and veil so you can see the entire look. Some brides like to have their makeup trial and dress fitting all on the same day so they can see the exact look before the big day.

Feel free to e-mail ideas you have beforehand and we can discuss via phone or e-mail any concerns you may have. Please shampoo your hair the day before as freshly washed hair is less likely to hold. The trial usually takes around an hour to perfect your desired look. I will take photos of you at the trial and e-mail them on so we both know the look required on the day.

On the day I will arrive at your home or venue at the planned time. You will not need to do anything other than have your headdress, veil and bridesmaid hair accessories. Then relax and enjoy your special day.

2014 rates:

Trials: £35.00 Brides Trial, £25.00 Bridesmaids Trial


On the day: £65.00 Bride, £35.00 Bridesmaids, £25.00 Mother of the bride, £20.000 Flower girls


A deposit of 50% of the wedding day cost will be required within 7 days after your trial to secure the wedding date.


I can travel up to a 50 mile radius from Central Swansea and I am more than happy to travel to Neath, Llanelli, Bridgend and Cardiff (price on quotation).


Wedding day

BRIDE:
Airbrush make-up £40
Hair £30

BRIDAL PARTY:
Airbrush Make-up £35
Hair £30
Hair blow dry £15

Child's hair (under 12)
£15-20 depending on styles.


Trial

BRIDE:
Airbrush make-up £25
Hair £25

BRIDAL PARTY:
Airbrush Make-up £25
Hair £25
Hair blow dry £15

under 12′s blusher and lipgloss complimentary


LoveHair


Enjoy the benefits and expertise of a fully qualified and experienced wedding hairdresser visiting your home or hotel. Sit back, relax and enjoy this wonderful experience on your big day! With a full consultation included, all you have to do is enjoy being pampered. Our wedding make-up artists will enhance your natural beauty without altering your individual style, guaranteed to make you to shine.Our brides can't help but feel great on their wedding day.

Website http://www.lovehair.co.uk/

Team of 35 experienced professional stylists
Large gallery of wedding hair ideas- as seen on channel 4 beauty
Bridal packages available
We cover the whole UK
Reliable, friendly & great customer service

Professional
Our stylists are some of the best in the business. Working as full time freelance stylists means they spend their weeks styling celebrities, models and lovely brides for photo shoots, television, film and music videos. This means that you can benefit from professional reliable and experienced hairdressers with the ability to make you look like a star on your wedding day.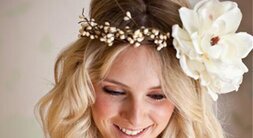 Reliable
We have never let a bride down. Human error, sickness , accidents and the law of average says that this won't always be the way. But we say it will. We work in a team and we always leave a stylist free to stand in just in case the unforeseeable happens. So we will pass over instructions and photos from your trial and recreate the look with another stylist, leaving you feeling confident that we'll be there and that your look will not be compromised in the slightest.

Creative
Hair up, hair extensions, vintage styles, plaits or side-dos. You name it we can do it!! Can't see what you're looking for? Get in touch; we LOVE talking hair! You can also see our galleries and tips on the Channel4/beauty website or in the 'expert advice pages' of 'Your Surrey Wedding'.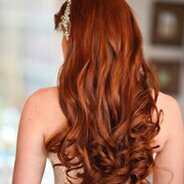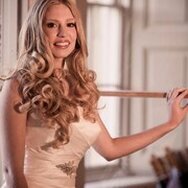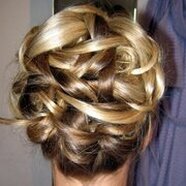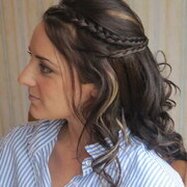 Friendly
Your stylist is going to be with you on one of the biggest days of your life, so it is important you like them. For that reason we only pick stylists that are not only amazingly skilled at creating all hair styles, but who are also personable , patient and reassuring, so they will be a pleasure to have on your 'team' on your wedding day.

Bridal Make up by Lovehair
All our make up artists are professionally trained with extensive bridal experience.
For larger bookings you can have a seperate hair stylist and make up artist at no extra cost.
Some of our make up artists specialise in hair styling too, so no need to have 2 separate artists if you want to keep it simple.

All of our make up artists can provide false eye lashes if required.

The lovehair make up artists use their own products, a medley of brands they find work for them. They would be happy to discuss make up with you or equally happy to use any of your own make up if you prefer. If you are after a specific look ask the booking team, as some artists specialise in a certain type of make up. This could be for older or younger skin, scarring, tattoos or skin imperfections that need covering up. You may want a true vintage or retro look, or something more on trend. We have the right make up artist for you!

Brands you'll find in a Lovehair make up artists' kit include: Nars, Smashbox, Mac, Laura Mercier, By Terry, Chanel, Bobbi Brown, Stilla, ShuUemura, Chantecaille, Jemma Kidd, Dior.


Why get your make up done on your wedding day?


So what can our make up artists offer you on your wedding day?


Make up with enough coverage to withstand all the hugs and kisses from family and friends.


A flawless look which will be captured through the camera lens - you'll be looking at the photos for years and years to come.


Perfect make up application to enhance your best features.


Long lasting make up to give you confidence that you're still looking hot as the evening guests arrive.


Our make up artists attend regular Master Classes to ensure they are up-to date with current trends, new products and the latest techniques.


Many brides worry about acne, scarring or tattoos that they would rather to hide. We can help with this too.


call us on 0870 4460746 or email bookings@lovehair.co.uk.

Next Page: Wedding Carriages and Cars