AB28: double en-suite
Plan The Day > Our Bedrooms > Double En-suites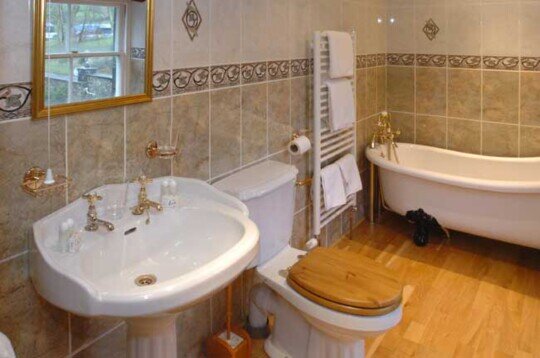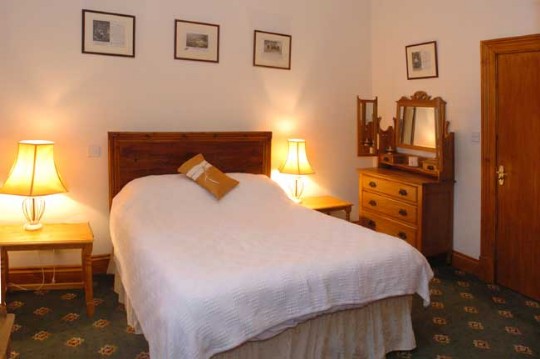 TV & Phone Information


Flatscreen TV and DVD player, 7 channels via hotel cable system. Hotel Phone in this room but you will need a cable to connect your laptop to the computer slot on the phone for free internet use as there is no WIFI - either bring your own cable or enquire for a spare one at reception.

Signal strong if near to Corridor - this room runs alongside corridor but sit nearest to internal wall between room and corridor or near door. No or very weak signal in bathroom due to distance from corridor.
AB28 benefits from a large bathroom with a roll topped feature bath. It lacks a stand up shower, so this room is ideal for those who like a long soak in the bath. The bathroom is quite a feature and the loo has a lovely view over the courtyard and surrounding mountain scenery. However it's advisable to keep the curtains closed when taking your comfort break.
The bedroom has a sizeable wardrobe for clothes - a large Victorian era wardrobe. The bedroom itself is not overly large, medium size, with dressing table in front of the window, and nice views over the courtyard, front of castle and surrounding mountains.