Gill Clement Bespoke Jewellers


Website: www.gillclement.com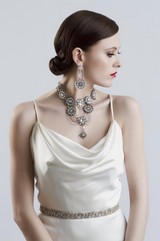 Email: alex@gillclement.com
Contact: Gill Clement
Address: 91 Newton Road, Mumbles, Swansea, Wales, SA3 4BN
Telephone: 01792 362262

Gill Clement is a British jewellery designer, based in Mumbles, South Wales, designing and creating jewellery in her working studio at the back of her independent boutique. The designer is renowned in the village, and the southern part of the country, for her intricate designs and eclectic mix of materials producing unique jewellery and bridal wear.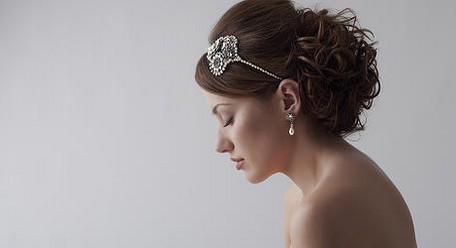 The brand has two components; the classic collection of jewellery that is handmade all year round in the small studio by Gill and her team, as well as a bespoke bridal service that offers a personal approach to choosing bridal accessories.

Drawing inspiration from vintage design elements, Gill's creations are delicately handmade using pewter filigree mixed with fine pearls and crystals from the SWAROVSKI ELEMENTS range, which is the premium brand for fine loose cut crystals manufactured by Swarovski. Her bridal collection is a bespoke range of intricate head pieces and accessories for the elegant bride who wants jewellery that is often reminiscent of the past.

Using a mixture of materials, encrusted with hand stitched SWAROVSKI ELEMENTS, Gill Clement prides herself on ensuring that each of her brides has the best and most individual service, to create an heirloom piece that will be passed through generations, and reflect a very special and timeless style.


Gill says: "We take great pride in offering a bespoke bridal service that allows us to communicate and understand our brides needs. Each of our accessories takes vintage inspiration and we create heirloom pieces that our brides can treasure forever.

The 2014 collection is a delicate range of jewellery with a soft, feminine sparkle. Created from an eclectic mix of materials, fashioning a range of head pieces and accessories aimed at the modern elegant bride.

The collective of layered pewter shapes, are hand encrusted with SWAROVSKI ELEMENTS pearls and crystals, and are often framed by wire tulle. Different beads are hand sewn to create floral petals that suggest the romantic ethos that is consistently apparent within the brand.

Our tiaras start at £195, please visit us in our boutique to discuss any commissions or having bespoke bridal jewellery created for your wedding day."

Part of Gill's bridal collection is now also available in Rhodium for the first time, creating a softer appearance to many of the pieces, adding another element of femininity and shine to the vintage inspired range.