How to Reserve bedrooms ahead of Wedding Guests booking their accommodation
The Castle > Our Bedrooms > Room Guide for Brides
__________________________
Accommodation 'Reserving'
and Accommodation 'Booking'
__________________________
Use the SRUM form to 'reserve' any rooms to your guests.
To view the rooms - see rooms table here. This will help you decide which rooms are best suited to which guests.
You can either 'reserve' only the family rooms
for specific named guests
. Or you can reserve the disabled rooms for your elderly guests or wheelchair users. Or go the whole hog and 'reserve' all the bedrooms with named guests, for your entire wedding party.
Reserving ALL the double rooms is not necessary as guests can choose their own double rooms on a first come first served basis. But as we do have a limited number of en-suites, some of which sleep 3, and some 4 or more, it makes sense to pre-allocate the Family Rooms for those willing to share.
Reserve all the larger family rooms for named family guests having decided who among your Wedding Party can share a triple or family room together.
The ground floor rooms may be best 'reserved' for any elderly guests, who will need them most.
The SRUM form and the Rooms Table with Guest Capacity shows you how many guests can be accommodated in each room. There's one column on the Rooms Table for the first two occupants who pay £75 each, and a separate column showing how many extras the room can hold. Extras > 2 per room, pay £35 PPPN B&B in family rooms or triples, if you in turn have met your minimum B&B quota under your Wedding Package.
Use the SRUM to reserve rooms for your guests and send it to us. W
hen you send out your Wedding Invites, advise your guests which rooms you have reserved for them. When they call us to book in, with their own card details, we will know which room you want us to book them into and they should know which room to ask for.
For our part, when we receive your room reservations for your named guests, we will enter your guest names into the Room Bookings spreadsheet our end.
Then when the Guest calls to confirm their booking, we will mark the room as booked out to them.
Until a Guest books and confirms their room, the liability to pay for it remains yours.
You should be careful about reserving more rooms than your minimum B&B usage quota under your Wedding Package. If you do not require rooms and have reserved more than you are required to fill, you must cancel any rooms not booked by guests that remain in your name, ideally a month before, at or around your Event Finalise Meeting. The Event Finalise Meeting is held 30 - 40 days before your Wedding Day.
Under standard room booking terms you only need to cancel any rooms not required > 48 hours before the wedding date. Howevere we expect you to do this much sooner, at least a month before the wedding date, so we can fill unused rooms with other B&B guests if you are not using them.
Irrespective or whether or not we fill unused rooms, you are still liable for any shortfall on your minimum B&B usage quota.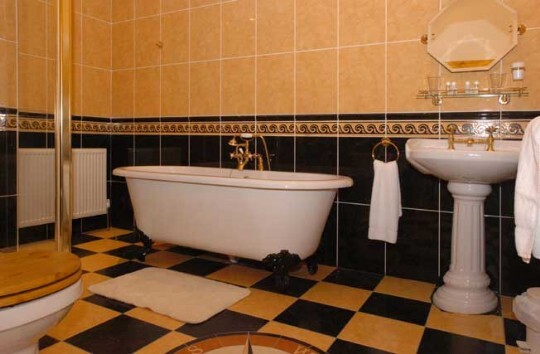 __________________________
What we will reserve for you
__________________________
THE NIGHT OF YOUR WEDDING:
If you have booked the Special Wedding Package for a Saturday (SWP) or a Friday (FWP), we automatically reserve 25 en-suites for your 50 guests overnight requirement. Under the Special Wedding Packages for Saturday and Fridays you guarantee 50 guests paying £75 B&B each = total £3,750 accommodation usage.
This does not mean you have exclusive use of
all
our accommodation, as more en-suites > 25 are now being added.
We may book out any en-suites not reserved to you, to non-wedding guests. You only gain exclusive use of
all
the en-suites if you have reserved all the available en-suites.
Any non en-suites, plus any surplus en-suites that may have been added by the time of your wedding, may be booked out 'anyone' on-line, if not reserved by you on your wedding account or booked by your own wedding guests. Early booking of all accommodation by your wedding guests is advised.
Your wedding has 'Full Exclusive use' of the Ground Floor Function Rooms Day & Evening, and the 25 en-suite rooms in the castle reserved to you under the Special Wedding Package terms. Only the initial 25 en-suites reserved for your wedding party are exclusive to you, on our Special Weekend Wedding Package. If more than the initial 25 en-suites are required, for example i
f you require extra en-suites and any non en-suite rooms for overflow guests, you must ask us to book them specifically to your account.
The 25 en-suites reserved under the Special Wedding Package does not include the non en-suite budget rooms in the Nurses Building or non en-suite rooms AB 18,19,20 nor any additional en-suites above the first 25, unless these are also reserved to your wedding account.
THE NIGHT BEFORE YOUR WEDDING:
The night before your wedding may have another wedding using some or all the en-suites. If you book a Saturday wedding, there will almost inevitably be a wedding before yours on the Friday. If you book a Friday wedding, there is less likely to be a wedding on the Thursday so most of your guests should then be able to stay the night before. While it is possible someone may book a Midweek Wedding Package on the Thursday, this is uncommon.
At the time you book your wedding you should check if there is a wedding booked before yours already. Please speak to your wedding planner about the available rooms for any of your guests who may wish to stay the night before your wedding.
Should you wish to reserve some rooms for the night before your wedding, you may only reserve the en-suites within 6 months of your wedding date. This is because we have to keep all our bedrooms available in case another wedding books a Special Wedding Package on the day before your wedding as they will in turn require rooms for their guests. You can however reserve the non en-suites in the Nurses Block at any time in advance of your wedding date for up to 20 guests.
Once we are within 6 months of your wedding date, the en-suites on the date before your wedding may be reserved for up to 20 guests. This is because unsold dates are released for sale under our Last Minute Wedding Package up to 6 months ahead.
As the Last Minute package requires fewer rooms, we may then reserve some rooms (up to 20 guests in 10 en-suites) for your own guests the night before your wedding. If you have already reserved the Nurses Block earlier, you would at the 6 month point, contact us to swap these guests into the en-suites and cancel your Nurses Block reservation.
You will need 25 en-suites to accommodate your 50 guests X £75/ head B&B. Under the Special Wedding Package you need a minimum 50 guests spread over 25 en-suites at 2 guests per en-suite, all at £75 PPPN B&B).
We may book Nurses Block rooms to non-wedding guests, so if you require the Nurses Block rooms for your wedding guests, you must reserve these rooms on your account as an extra item at the time of booking your wedding.
When your guests book reserved rooms, the rooms are transferred to their account. Any rooms not booked by your guests that remain reserved by you, are yours to pay for unless you cancel preferably within 30 days of the occupancy date.
If you have booked any other Wedding Package, where required room usage is lower, we will only reserve the rooms up to the minimum you need to fill. We WILL offer any rooms not reserved to you under your Wedding Package, or not reserved
by you additionally,
to other B&B guests, rather than leave them empty.
WE only block out rooms for your wedding guests up to the minimum required under your Wedding Package. YOU can reserve extra rooms for named guests, if you feel you will need more rooms. Extra room reserves are added to your SRUM in your name. These will then be paid for by you, as an extra set of rooms, if you have reserved over and above the minimum usage quota due under your specific wedding package, unless they are either booked in turn by your guests or cancelled by you correctly.
For the Special Wedding Package (SWP an FWP), we block out 25 rooms as above.
With the Last Minute Wedding Package (LMWP50), we ONLY reserve 10 rooms for the minimum requirement of 20 overnight guests.
With the Last Minute 80 Wedding Package (LMWP80), we ONLY reserve 20 rooms for the minimum requirement of 40 overnight guests.
Under the Mid-Week Wedding Package (MWP), we ONLY reserve rooms up to your minimum contractual requirement of 25 Guests.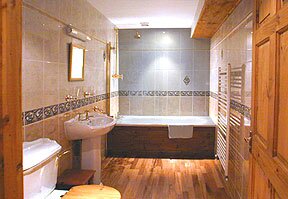 __________________________
___________________________
Some Couples struggle to achieve the minimum occupancy requirement under their Wedding Package and have no intention of reserving extra rooms!
Some couples make a top-up payment for unused rooms if they do not meet the minimum room and B&B usage quota under their wedding package. Consequently much of the advice on encouraging guests to stay at the castle is about helping you to increase room usage!
See also the
letter to wedding guests
if this applies to you.
Other Couples find that the rooms we automatically block out for them under their Wedding Package are not enough. A few weddings even have to overlfow into local B&B and pubs, as they go above our 100 overnight guest capacity.
Yet it is often assumed by Brides that 'all' the rooms will automatically be available for their wedding. This is not the case - for example the Nurses Block rooms are not booked out to you unless specifically added to your account. We cannot reserve rooms for you that you have not contracted for. So if you require more rooms, you must reserve them as additional rooms and have them added to your account as a further block of rooms.
In practice we will not add these to your account until the Event Finalise meeting, when you will be able to clarify if you need them. They will merely be logged on your SRUM. Inform us 30 days before the wedding if you want the remaining rooms held by you in reserve. In most cases you will know by then which rooms need to come off reserve.
Once you reserve extra rooms, this is an addition to the contractual terms for room usage. Unlike the minimum usage under the Package, you can cancel unwanted extra rooms provided you do so at least 48 hours before date of occupancy - preferably 30 days earlier!
If you feel you need more rooms than the minimum for your package, reserve them in the name of guests who you've informed to book them. The names are added to Room Monitor and your SRUM. Always complete the SRUM form (Special Room Use Monitor) with all your room reserves
and send it to us
.
You can ask for an updated SRUM at any time, showing actual bookings against your room reserves.
Block Reserving Rooms in your name (without 'reserving' them for named Guests) is NOT advised. This is because when a guest calls to book, our system shows the rooms booked in 'your name' are unavailable for other guests.
Differentiate between rooms you are booking for 'you and close family' and rooms you are booking for guests (which you 'reserve' in the specific guest's name). Otherwise our system will show rooms are booked out to 'you'.