Craig y Nos Castle Front Courtyard Gallery
Castle in Pictures > Castle Gallery Pages
Wedding Tips: Everything at one wedding venue

Have everything at one site. Have your ceremony and reception at the same place to save on hire fees, transportation, décor and other costs.
Having your Wedding Ceremony at the same place you are staying overnight at, removes the need for Wedding Cars. Having the Wedding Breakfast and Evening Party at the same venue as the Wedding Ceremony saves money on coaches, cars and taxis.

Also any floral decorations, candles, and even chair covers used in the Wedding Ceremony Room can be discreetly moved by your bridesmaids into the Wedding Reception room. You will have a two hour 'Wedding Photographs' period between the Wedding Ceremony ending and Wedding Breakfast starting. This gives you plenty of time to move flowers andd decorations from the theatre (Ceremony room) to either the Consevatory or Evening Function Room.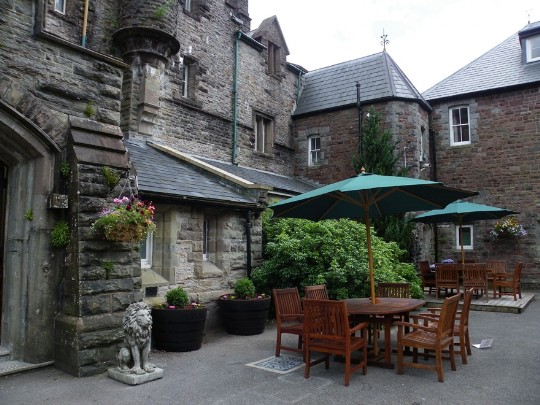 Wedding Tips: Wedding Venue Choice

The first thing to take into account when choosing a wedding location is that there are likely to be two parts of your wedding to organise – the wedding ceremony and the wedding reception. As regards the ceremony, a church wedding is still the favourite choice for many couples, and most have a particular church in mind. You will also need to marry in a church you regularly visit or that is in the parish where you live. If this is your choice, the reception must be planned around the ceremony location. Factors such as ease of transport from service to reception will be important when planning your church wedding.
If, on the other hand, you're thinking about a civil wedding, you have the option of choosing a venue such as Craig y Nos Castle that will host both your wedding ceremony and your wedding reception. Choose a venue that is licensed for marriage ceremonies, such as Craig y Nos. This has the benefit of minimising the amount of travelling involved for you and your wedding guests.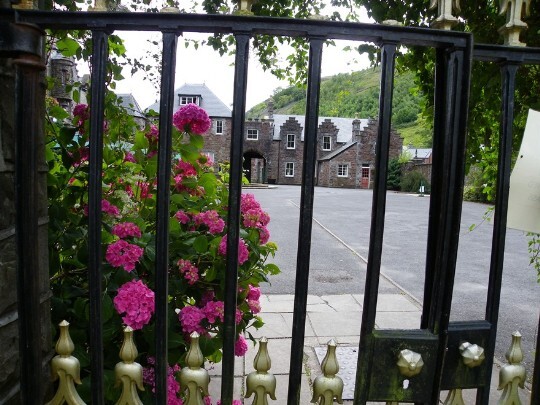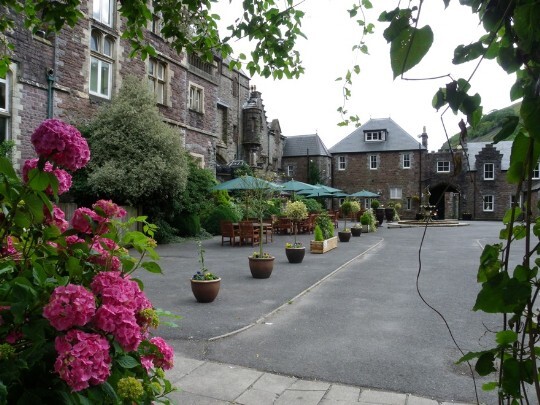 Wedding Tips: What sort of Venue?

Any number of buildings can make a perfect wedding reception venue, but here are some of the most popular options:
Historic wedding reception venue. Castles, country houses and stately homes are among the locations many dream of for their big day. If your budget can stretch to it, this offers a once-in-a-lifetime opportunity to enjoy the use of a stunning building.
Since you are able to take Craig y Nos Castle exclusively, for free, for your wedding, if you have over 50 guests staying overnight at the Special Wedding Offer Deal B&B rate, the Castle offers good value for such a historically interesting and impressive looking venue. Your own photos will look wonderful with the backdrop of the Castle.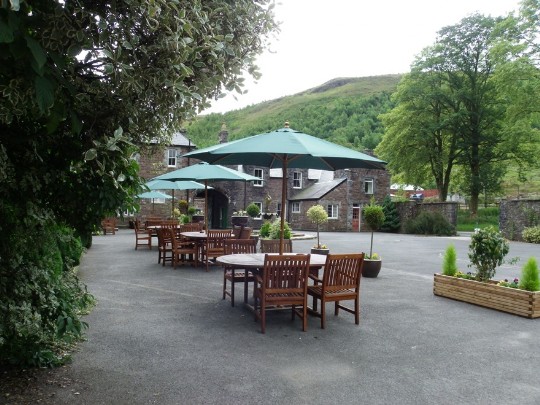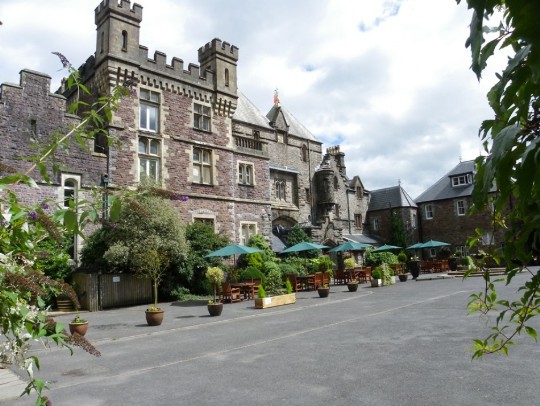 Wedding Tips: Wedding transport

Is there enough parking for guests who drive, and decent transport links for those who don't?
Craig y Nos Castle has space for 50 - 60 cars in its rear car park, 20 or more in the front courtyard, and a further 10 or so on the layby outside the Castle Wall. Roughly 90 cars can be parked at the castle.

Public Transport is poor. There is a bus stop outside the castle, but buses are infrequent. You can travel by taxi from Neath or Swansea rail station but this will be around £30 for the fare. So for guests tempted to rely on Public Transport, as the castle is in a rural location, sharing a taxi from the railway station with other guests travelling by rail, would make financia
l
sense.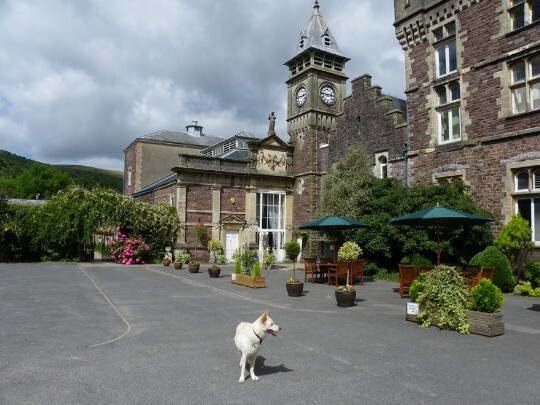 Wedding Tips: Wedding guest accommodation

Is there a reasonable range of accommodation within easy access of the venue?
At Craig y Nos we have en-suite accommodation for 64 and non en-suite accommodation for 22. See our accomodation pages here. There is a pub within 2 miles at Abercrave with a further 14 en-suite rooms sleeping a further 28 and a nearby pub with four en-suites, plus some en-suite accommodation in the stables opposite the castle. Total accommodation capacity either at the castle or within two miles is circa 140.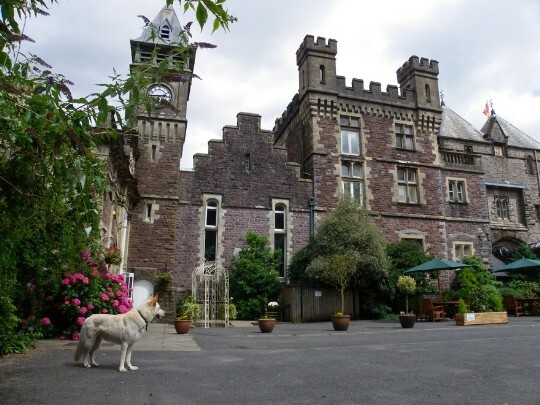 Wedding Tips: A Destination Wedding Venue

If you're worried about having to invite large amounts of family members, choose to have a more intimate wedding at a destination wedding venue. Choosing somewhere that is a 'destination' in its own right, somewhere significant to travel to, will help you bring down the guest list to only your nearest and dearest.
You may still have 50 - 80 people or more to your wedding, but they will be those willing to make the effort and worth inviting.

Craig y Nos Castle is known as a Destination Wedding Venue. It is not near a town, and guests are expected and encouraged to stay overnight, which they will want to do as we are out in the country and likely to be some distance from where most of your wedding guests live.

With the Castle Venue, your wedding guests will either want to come for the whole day or not at all. You will find 'evening only' guests will be less likely to attend on account of the travelling distance, so you should invite everyone to the Castle for the whole day and not bother with 'evening only' guests.

The alternative is to keep your wedding local, convenient to get to, in your home town, possibly in a cheaper style of venue, but with more guests and a bigger evening do relative to the day
do.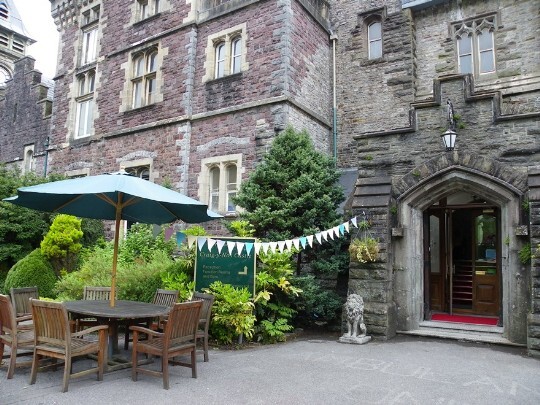 Wedding Tips: Budget

Keep a beady eye on your budget!

Set yourself a realistic budget and tick off everything you plan to have, against your budget. Both Bride and Groom have an equal responsibility. Grooms must never say simply, "Whatever you want, darling!" One of you, or a relative, should become the beady eye (the bookkeeper), overseeing the budget.

Your wedding is likely to cost twice as much as you first imagined.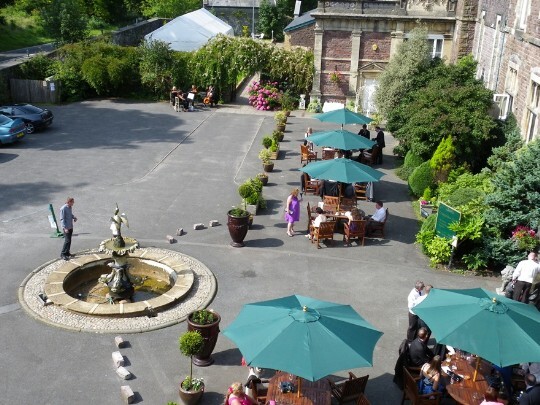 Wedding Tips: Wedding venue restrictions

Does the venue impose limitations that could negatively affect your plans? Some stipulate no loud music after a certain time, others don't like confetti or candles, and certain (usually historic) venues forbid high-heeled shoes for fear of their flooring being damaged.
Craig y Nos Castle does not allow confetti to be thrown outside the building as it blows around and cannot be swept up easily. We've found rain falling on confetti on the tarmac of the car park causes the little pieces of confetti to glue themselves to the tarmac, requiring a wire brush to individually remove the bits of confetti a bit at a time. Confetti throwing INSIDE is permitted as it can be easily vacuumed up.

Candles are permitted but where you are using our Candelabra (provided free under the Special Wedding Offer Deal) we ask that you use non-drip candles as the wax is difficult to get off once it is on the candelabra.

We have no restrictions on high heeled shoes as the floor in the music room (the dance floor area) is very old and hard. The newer oak flooring in the corridors and bar and the first half of the function room (the seated area) is softer and so we do not have dancing on the newly laid oak flooring. The Conservatory is tiled and we recommend high heeled shoes are removed for dancing, as high heeled shoes are not ideal for the Conservatory floor.

As we have no neighbours, there is no issue with loud music and no time limit on the bands or DJ. We do encourage weddings to have their evening event in the main function room, as the Conservatory is too near the guest accommodation and the noise will disturb other residents. You can make as much noise as you like in the main function room and no one will hear it outside the building.

Since you will have the castle exclusive for your wedding under the Special Wedding Offer Deal, there should be no other guests present, so you will only be disturbing your own
guests!
Wedding Tips: Wedding photography

Plenty of natural light in your venue will mean better pictures. You might also want to check that there are plenty of appealing outdoor spots close at hand.
Craig y Nos Castle Wedding Venue has plenty of scenic outside areas. In addition to the impressive backdrop of the castle itself, there are picture opportunities in the gardens with the scenery of the Brecon Beacons National Park in the background. You can also venture down into the Craig y Nos Country Park for further pictures by lakes and rivers.

Should it be a rainy day there are plenty of photo opportunities inside the castle, especially the theatre and the main function room, while the broad bank of windows in the Conservatory provides plenty of natural light.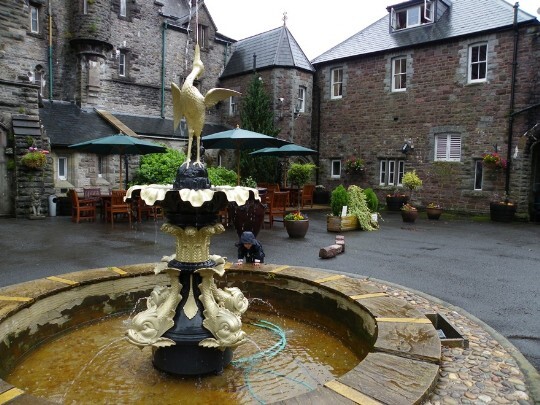 Wedding Tips: The Guest List

There will be two lists: 1) Day List and 2) Evening List.
Or you may even start off with four: His List (1) Day & (2) Eve, Her List (3) Day & (4) Eve, before you amalgamate the four into two.

Under SWOD you need to have 50 guests staying overnight. In our experience evening guests are less likely to attend the wedding. This is because we are some distance to travel to - unlike if you got married in a wedding venue in a town local to where your evening guests live. When you are marrying in a 'destination wedding venue' such as the Castle, you should shelve the idea of having a separate day guest list and an evening list of extras.

It is better to invite everyone you truly want to your wedding, for the whole day. This way attendance will be higher and those invited for the whole day will be more likely to stay overnight, filling your rooms under the SWOD deal.

Thus you should end up with one list, having moved those you DO want to the wedding from the Evening List to the Day List, and edited out a few whom you are not so keen on having for the whole day.

Read mor
e here
.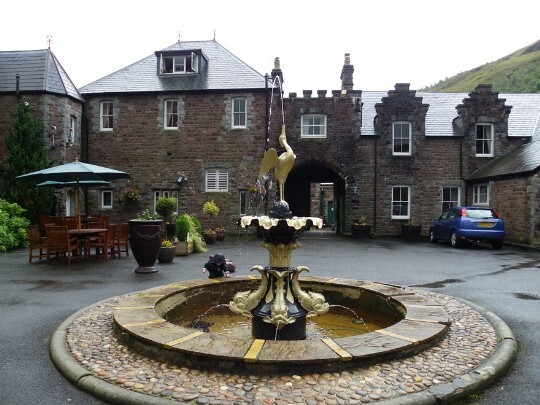 Wedding Tips: What questions should you ask of a wedding venue?

If you have already chosen Craig y Nos Castle as your wedding venue, there are some useful Q & A that we've answered for you on our venue here.
If you have not yet chosen a wedding venue and are reading this page, the chances are you are looking very thoroughly at this website, so are probably about to book a viewing appointment - you can book a viewing appointment here. If you are busy scrolling through hundreds of the enlarged pictures and separate wedding tips here, you must be very keen!

But what you may not have done is considered what questions you should ask of your wedding venue. Only the other day I was talking to our General manager who had been to a wedding reception at another hotel. He was horrified at how the wedding party had been treated. Apparently they were all very happy, having had excellent food and attentive service from the staff throughout the day. But it all got ruined when the by now quite merry and inebriated guests were unceremoniously turfed out of the venue's function room and bar at 12:30.

Apparently the venue had noise and licensing restrictions. The hotel was in a residential area and there were noise limiters everywhere, even designed to turn off the music if it got too loud. So they must have had issues with neighbours! But the early turfing out of the wedding party ended up in rows and grief. So it pays to ask when the venue's drinks and entertainments licence ends!
See further venue questions
here
.
Wedding Tips: Get Married on a Friday!

Everyone wants Saturdays in the summer. Most wedding venues are booked up a couple of years ahead for Saturdays in the summer. This happens to us also, as we only allow ONE wedding each day. At Craiig y Nos Castle each Bride has the castle wedding venue exclusive to themselves and their guests.

We encourage you to look at the advantages of a Friday wedding. Fridays are generally less in demand so you will have more flexibility on dates. It may also be in your own self-interest to consider Fridays - especially if your guests have a long journey to get here.

If your guests live some distance away, it will be more attractive to your guests if they can stay the night before your wedding day. If they leave work early on the Thursday, even those several hours away can at least get here by around 10pm in most cases, have a drink at the bar and settle into their rooms. For those arriving a little earlier the night before, you can have a relaxing pre-wedding meal and enjoy a social get-together informally.

This way your wedding guests do not have to travel so far on the wedding day. You can then consider an earlier wedding ceremony, as you won't have to allow for some guests taking their time getting here in the morning. This in turn gives you more time for photos in the afternoon, plus you can start your wedding breakfast a bit earlier, and have a more relaxed, unhurried wedding day.

You will be able to get everyone in to the same en-suite rooms they are staying in on the wedding night, if you have a Friday wedding, as there is very low occupancy on Thursdays. But for a Saturday wedding, you will find all the en-suites are taken by the wedding on the Friday, so guests of yours who wish to stay the night before will either not be able to do so - or if we've any space at all, they will likely need to go in the budget Nurses Block and then have to move to their en-suites the next day.

Also if you have a Friday wedding, any guests arriving early on the Friday morning will most likely be able to get early book-in, as their rooms will not have been occupied on the Thurday night. On a Saturday wedding your guests will not be able to book in early because we will still be cleaning the rooms from the Friday night guests.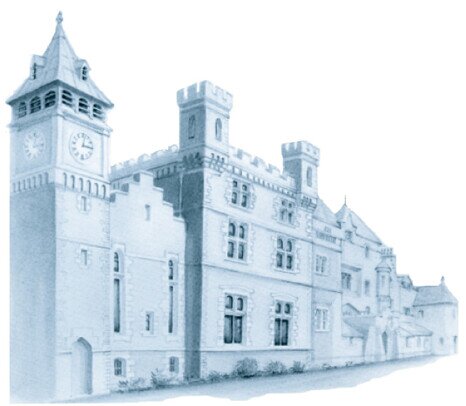 Enjoy a Homely Welcome and Friendly Service at Craig y Nos Castle