Weddings in Wales at Craig y Nos Castle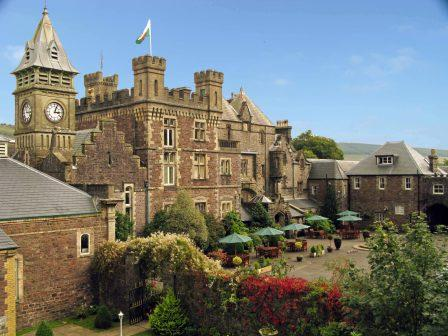 Here are just a few thank you cards received from recent wedding clients in the last month (September 2013)! As these are hand-written we do not type them all up as we do get a lot, but one day I may have someone type up a few months' worth!


Dear Donna,

We'd like to thank you for your help in organising Rachel and Craig's wedding on 26th May.

You are straightforward, easy to deal with, and very efficient. You were unflappable on the day, and we appreciated your honesty and advice throughout.

Would you please pass on our thanks also to reception and your waitressing staff, all of whom were both pleasant and efficient.

The staff at Craig y Nos is certainly one of its assets.

Thank you again.

Lynda and Paul.



To all at Craig y Nos,

Thank you all for a wonderful five night stay.

Your helpfulness and kindness make this hotel one of the nicest we have stayed in.

We will certainly be back.

Also our white boxer Delilah has had a lovelyl time and been exceptionally well looked after too.

Many thanks,

Kirsty and Jerry (and Delilah).



Wedding Date 23rd of August 2013

To Donna amnd all at Craig y Nos,

Just a little note to say thank you for all your hard work which enabled our wedding day to run smoothly.

It was very nice of you!

We had such a wonderful day in fantastic surroundings. We will never forget it!

Love,

Lucy and Mark.



Dear Donna

I know that as a wedding planner much of what you did last Saturday you regard as part of your job. But it was the extra touches you do without thinking of it that makes the event special to those of us taking part.

I am thinking of your kindness to my siter in law who could not have manage the stairs and the smoothing over of the incident of the second bed in my nan's room. I am sure there are several others of which are not aware. So a big thank you for all of it. Most of all I enjoyed your sheer 'down to earthness' and your practical focus. I am sure I would enjoy your company in any circumstances and on the night you were a star!

Thank you,

Yours truly,

Christine.