Wedding Reviews Craig y Nos Castle 2015
Wedding Packages > Read Brides Reviews
Craig y Nos Castle Wedding Venue
"Wedding at Castle "
Reviewed 30 December 2015 via mobile
- 5 star
We had our Wedding at the Castle mid December 2015. The castle is amazing is every way, for the wedding we made use of all the rooms down stairs having the service in the Theatre which was beautiful with the back drop as we stood on the stage and having the wedding breakfast In the conservatory, the food was great it did not disappoint and it all looked beautiful. The evening was so much fun in the main hall and once again can not fault the food, no one went hungry there was so much food.
We had 120 guests and every single one of them thought the castle and the whole wedding was magical not a bad word to say. All was catered for from little children to our oldest family members.
All the staff at the castle we can not say Thank You enough, to the waiting staff, kitchen and bar staff they all worked there socks off. The wedding planner Donna helped us along the way with all our plans and is so friendly.
Our wedding day was perfect from start to finish, once again thank you so much to the castle and its staff for helping us make it happen, a day we will never forget.
Stayed December 2015, travelled with family
"top place"
Reviewed 13 November 2015 - 5 stars
wow, what a wonderfull place. i visited craig y nos castle nov, 2015 for a two night stay with my girlfriend who is now my fiancee. such beautifull surroundings made it an ideal place to propose. i found the staff amazing. nothing was to much trouble. the food was excellent and a very reasonable price. i have read other reviews and yes the castle does need more work but give them a break. they have spent 3 million on the place and there was nothing that stood out an eyesore. we would not hesitate to return and who knows maybe have our wedding there. thankyou craig y nos.
Stayed November 2015, travelled as a couple
"Perfect wedding day in stunning Brecon"
Reviewed 13 October 2015 -
5 of 5 stars
Although i've already thanked the castle staff face to face for our wonderful wedding day I feel compelled to write a review here too. Before our wedding day I was extremely upset and disheartened at reading some of the negative comments left by guests of previous weddings on trip advisor. If writing this review allays the concerns of one
bride or groom then it will have been worth it.
(Review in question is included lower down - together with management response - Ed).
We ensured that our guests knew which room was reserved for them and how much it would cost months in advance, allowing them plenty of time to book or make alternative arrangements if they chose to do so. We also gave guests the option of utilising the nurses quarters, this prevented any confusion and suited a range of budgets and worked very well for us.
In the lead up to the wedding we were assisted by Donna, who was always friendly and down to earth. She provided helpful advice, always answered our questions and made us feel very relaxed. I had planned everything in fine detail and Donna was more than happy to listen to our requests and saw that everything was just right.
The welcome at Craig Y Nos on our wedding day was great, and we loved seeing all our guests milling around the beautiful courtyard with their welcome drinks.
When we walked into the conservatory for our wedding breakfast the scenery was breathtaking. The food was great, tasty meat, a thick hot soup to start, vegetables and gravy were plentiful too.
We found the staff to be relaxed, friendly and helpful. They went about their clearing duties without interfering with our speeches too (which was quite difficult seeing as we had so many!)
As for the evening party, we had a fantastic time. The pork baps went down a storm (although there could have been more salad and pasta provided). Everyone enjoyed the relaxed party atmosphere. All of Craig Y Nos' recommended suppliers were fantastic, especially the DJ who kept the party going. The bar staff were great too, although another member of staff at busy times wouldn't go amiss.
The rooms were great and we filled the whole castle, which was so lovely to be able to have all of our friends and family stay. Breakfast in the morning was amazing, good quality, hot and plentiful. We thought the welsh cakes were a fab touch! I didn't expect the dining room to be laid out so well for breakfast, it was beautiful, that was a really nice surprise.
As with any place small improvements could be made, but don't let these put you off. For instance we preferred to have paper towels in the bathrooms as opposed to towels for people to dry their hands, so we brought our own. To us the most important part of the wedding was the ambience of the venue and the people there.
At the end of the day Craig Y Nos is a castle, if you want 5 star luxury and fine dining then this may not be the place for you. But if you want somewhere with bags of welsh character, and a fun, relaxed wedding with exclusive use of a magnificent castle in stunning surroundings then look no further.
As noted by others, the castle is a work in progress and I for one can't wait to come back in the future to see the progress (I hope the toilets near the theatre are the next thing to be renovated to the same standard as the ones near the conservatory).
Our wedding day was everything we hoped it would be, we only wish we could do it all over again! I really hope the castle continues to thrive so we may visit for years to come. Stayed August 2015
"Beautiful wedding"
4 of 5 starsReviewed 3 October 2015
Attended a wedding at this venue-was a magical day beautiful setting,we sat outside a lot as the weather was beautiful, the Wedding ceremony was conducted by a lovely man who spoke in Welsh and English a lovely touch, the wedding breakfast was in the conservatory it was amazing, staff were lovely food was excellent, the evening party was set up in the big function room - would recommend this venue to anyone thinking of a place to get married
Stayed October 2015
"Wedding of our Dreams (13/09/2015)"
5 of 5 starsReviewed 25 September 2015
My husband and I got married at Craig y Nos Castle on Sunday 13 September 2015. It was easily the best day of our lives and that was down to a number of factors; one of which was definitely choosing the perfect venue.
We had booked exactly 1 year before with Donna and she was a constant source of help throughout. She was always available to answer any of my questions and I definitely felt that we were given the possibility to have our wedding exactly as we wanted it.
We had already stayed at the Castle for 2 nights in January 2015, so we were aware of the lovely rooms, great food and wonderful staff, which was all reflected in our wedding.
I stayed at the castle the night before with my bridal party in the nurses block when another wedding was on in the main part of the castle and it was a fun way to begin the wedding excitement. The nurses block is a great space for groups. The one proviso I will add for readers is that there is not great signal at the castle and unfortunately the wifi is not great. But that is because it is a castle in the middle of no where! Whilst it was not great for some people (especially my 12 year old brother and sister) after a while it was kind of nice (plus the wifi is better when less people as there).
On the day of the wedding, Donna made sure everything was exactly how we planned. The day ran very smoothly and everyone was very happy. We were blessed to have glorious weather in the afternoon and as a result, have the most beautiful pictures on the grounds. I must stress however, that the inside of the castle is so beautiful that if it had been raining (as it did later on!) we knew we still would have had lovely photos.
The staff were lovely and helpful throughout and everyone commented on how good the food was. My husband and I stayed a second night and enjoyed another lovely meal with our friends and were well looked after by Wendy. We had a fantastic 2 night stay in the bridal suite which is a majestic room and were even gifted a bottle of bubbly by the castle (which did not go unappreciated).
I literally cannot stress enough how brilliant the castle is, both as a hotel and a wedding venue. Yes, it is an old castle and not a new-build 5 star hotel, but it has so much character and fantastic staff who genuinely care and are very friendly. The castle's cat Fluffy is also another reason why it is simply the best place we have ever stayed in (if you can find her!)
We hope to stay at the castle again very soon and will visit every year to relieve the happiest day of our lives. (gush)
Room Tip: the bridal suite is amazing!
"Daughters Wedding"
5 of 5 starsReviewed 6 September 2015
My daughter got married here and the whole family stayed here the place was lovely the
rooms were nice all different clean,tidy and a nice size we had a room in a court yard which comprised of 2 large rooms one with double bed and one room with sofa bed TV tea and coffee. The grounds are really nice and a great base for walks around Brecon Beacons wish we had stayed longer to explore the area more. Staff worked very hard to make our stay and the wedding day really special would highly recommend this venue very good value and a lovely place.
Room Tip: Some rooms had nice roll top baths others only a shower
"Fabulous "
4 of 5 starsReviewed 24 August 2015
Attended for a friends wedding last week, we stayed overnight -room was fabulous - theatre loft, all very clean, tea and coffee available, the food was amazing -sit down wedding breakfast, evening buffet and lovely cooked and continental breakfast and the staff were excellent -very helpful and friendly -will certainly be booking to go back, feels like a family run business.
Stayed August 2015

"FAIRYTALE WEDDING"
5 of 5 starsReviewed 21 August 2015
We were in a party of about 60 people and I can honestly say that the experience was magical. The ceremony was wonderful in the little theatre and the conservatory setting for the wedding breakfast was light, roomy and had stunning views over the surrounding countryside. Although the weather was cloudy and wet, the mists added to the romantic atmosphere. This venue is quirky and full of character. Please take time to read the book about the history and the renovations, which describe the huge effort put in to renovating a truly character building. Our bedroom was large, very clean and modern. We appreciated the roomy bathroom with a great shower. All the meals we had were excellent and the staff worked hard to make us comfortable and welcome. All-round - amazing!
Room Tip: There is a big one with disabled facilities on the ground floor and a self catering apartment that o...
"Amazing wedding! July 2015"
5 of 5 starsReviewed 19 August 2015
We celebrated our wedding at the castle in July 2015. From the moment we booked the wedding (just over a year before the date) our wedding planner, Donna, was fantastic - answering my endless bridezilla questions quickly and patiently. On the big day, she ensured the whole day ran super smoothly, although her presence was never intrusive. The day was completely stress free, as Donna and her team handled everything so efficiently, like for example, transferring props and flowers from one room to the next as the day progressed.
Nearly half of our guests stayed at the castle both the night before and the night of our wedding. We had so many positive comments about the venue and the food - with the exception of one, who has already written a review - although these guests did not stay at the castle on either nights.
The food at the wedding breakfast was lovely and service was very good. Likewise, the evening buffet and morning breakfasts were also very good and plentiful.
The rooms that we and our families stayed in, were very nice - certainly not 5 star, but the castle doesn't profess itself to be. For our guests who stayed for the 2 nights (Thursday and Friday) the rates were very reasonable - £150 (I think!!) bed and breakfast for 2 nights.
The only small negative about the venue, is the poor internet/phone coverage. This resulted in my hairdresser being unable to call and therefore find me on the morning of the wedding for nearly an hour, as no-one was at reception when she arrived. Clearly the internet/phone reception is not in the castle's control, but it may like to consider having a member of staff available a little earlier when they are hosting a wedding.
I would have no hesitation in recommending Craig Y Nos as a wedding venue. We had an amazing day and the part that the venue and the castle's staff played in that, was significant. Thank you Donna and your team!
"My Daughter's Wedding."
5 of 5 starsReviewed 8 August 2015
We held the wedding reception for my youngest daughter in Craig y Nos on August 7th 2015. We live only 20 minutes away, so were quite well acquainted with the location anyway. Donna, the Wedding Co-ordinator, is a gem - my wife wanted to arrange things so-so, as all "Mothers of the Bride" do, and anything my wife asked for, or wanted to do, was met with the fullest aid and co-operation by Donna and her staff. The meal was excellent, the service beyond criticism, the environment of course on a sunny day (and ours, thankfully, was!) is perfect for outdoor photography. We cannot express our gratitude enough for the way in which our reception was handled. It was an example to all who run such events. And to cap it all, when we visited next day to tidy up, Donna told us that the tab which we had left behind the bar hadn't all been used, so we have credit there! - That's the cream on the coffee! - Oh, nearly forgot - had breakfast next morning - buffet style, plenty of everything for a "Hungry Horse" like myself. Again, only praise.
Stayed August 2015, travelled with family
"Daughter's Wedding"
5 of 5 starsReviewed 31 July 2015
First went to look at this place in 2014 as a wedding venue. We liked it because it is quirky and unique and is in a lovely location. The rooms are lovely and most have been renovated and there was ample room for guests to stay. We couldn't have picked a better place forvthecwedding which took place in July this year as the service, reception and evening reception were all in one place and you have exclusivity of the whole castle.
The place has a lot of history and is stunning for photographs as you also have access to the country park.
The staff are very accommodating especially Donna who went out of her way to make the day go as smooth as possible.
The breakfast the following morning was exceptional and lots of choice.
If you want to stay in a place away from your normal run of the mill hotel then this will definitely suit you - whether it be as a wedding venue or a short break to get away from it all. Ideally located for walks in the Brecon Beacons and stunning views.
Room Tip: The bridal suite is lovely and spacious with a great bathroom and room 21 has a lovely bathroom.
"ENJOYABLE HISTORIC BREAK"
5 of 5 starsReviewed 16 July 2015
Arriving at Craig Y Nos Castle considerably earlier than expected for a family wedding, we made our way to reception where we were surprised and delighted that a room would become available for us within the hour. We had expected the room to be available three or four hours later in the day, so this earlier availability was hugely appreciated.
Check in was efficient and pleasant. Our allocated room was ideal. Clean, spacious and fully fitted with a safe, walk in shower suited for those of us with mobility issues and other disabilities. The room offered tea and coffee making facilities and two comfortable beds, one double and the other a single. Furnished with period like chairs and chest it suited the atmosphere and complimented the modern room. A large screen TV is positioned on an upper wall, ideal for watching TV in bed.
The wedding was excellent with a great opera theatre used for the wedding ceremony itself and then a conservatory type room for the sit down meal. All went very well with nice surroundings appropriate for the atmosphere, with the added bonus of enjoying the occasion in a historic building like this and with wonderful views over the adjoining grounds and park.
Later in the evening there was live music and a buffet which took place in the bar area and adjoining function room. Once again this all went very well, staff was pleasant and helpful during the wedding lunch and the evening buffet.
The following morning, breakfast was very good with a choice of traditional cooked breakfast with the lighter Continental breakfast also available.
Mobile phone signal is next to impossible in the castle and surrounding grounds. Wi Fi is not offered in rooms or public areas at the time of this visit.
Within the castle grounds you can enjoy pleasant walks and take in the national park which all adds to the enjoyment of staying at Craig Y Nos Castle.
It is worth remembering that this is an old and historic building, it is ornate and different to the norm. With a number of interesting features this is something different and special. The owners are restoring the castle and this is an on-going project, this never bothered us and it wasn't inconvenient for us but others appear to have found it a surprise that the castle is not a concrete holiday inn type hotel. It is a big, spacious castle, furnished appropriately for that purpose.
Room Tip: Ground floor rooms for those with mobility issues.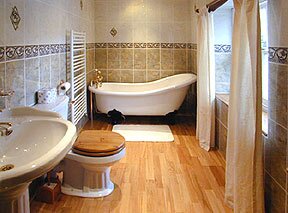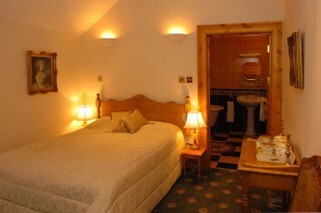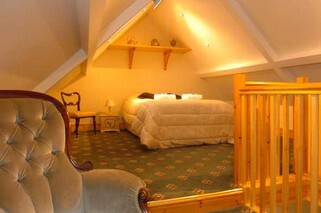 In the interests of fairness and thoroughness, as we post ALL relevant public reviews that appear on the public forum (Trip Advisor), we are including the below 'negative' review as it is instructive. It shows what can happen when guests book bedrooms with the bride but not with the hotel! Some brides like to control the booking process, pre-allocating the rooms to their guests, which is fine, provided they let us know who is staying where and keep any lists up to date. However there was chaos at this wedding as room bookings were not made with the hotel and the bride did not confirm the rooms with us!




A better system is for a bride to ensure all guests book their rooms direct with the hotel. The guest gets a confirmed booking email and we then have their booking confirmed. A bride may wish to pre-allocate rooms (especially for disabled guests and to ensure full use of the family rooms) but please inform all guests they need

to call us to confirm their booking!
"Disapointed"
2 of 5 starsReviewed 2 July 2015
I had my so called dream wedding there on 7th June 2015. The castle and grounds were beautiful but unfortunately that was the only thing it had going for it.
The Bridal ensuite shower/bath was cold (no hot water), and to top it off we had no towels.
Top table had no butter, only 1 x portion of veg (between 8 people) and the best man was not offered a bread roll. The service was appalling not only did they seem like they didn't want to be there, they served other tables first before serving the top table. This may come across as perhaps being a little picky however for £150 per room per night I would expect top quality service and top quality food.
Also the staff were slap happy with the decorations. I bought loads of decorations but only half of them were actually put up, and they were because of the florist who was very helpful and bent over backwards to help me out (which the castle did not do) At one point I actually started
to feel like I was getting in the way with the organisation and prep for the wedding so I backed off and just let the castle get on with it.
The receptionist double booked 5 rooms in error (to which Melissa appologised for and said that it had never happened before) so my guests had to move in to hostle like rooms after they paid £75 per head per night. 3 of my family ended up not having any rooms at all and ended up travelling back home to Plymouth on the same day after I had a phone call from Donna saying that everyone concerned will have alternative accomodation. Now my family want a refund of there money (as they didnt stay) and the castle is denying any wrong doing and refusing to give them a refund. booked in there and it sleeps 6.
This to me the whole experience is unacceptable, the Receptionist didn't really want to know she came across as rude and very unhelpful. It was like we were being a nuisance to her but all this wouldn't have happened if they hadn't of double booked the rooms in the first place. I would like to add that We will be taking things further legally, if the castle doesn't realise and own up to there error and offer my family a full refund or if matter is not resolved direct with myself. Only person that was sympathetic and that did try to help was Melisa. No one else was interested. SHOCKING!
My advice to everyone thinking about getting married at Craig Y Nos Castle to don't do it, think again. They really have let me and all my guests down. This agro with my family and the castle refusing to refund them their money back has tainted the whole day. This should have been the happiest day of my life but because of all the hassle caused by the lack of communication and organisation between their staff MY DAY WAS RUINED. Thanks Craig Y Nos Castle.
Stayed June 2015
Management Reply....
MichaelLudwig, Manager at Craig-y-Nos Castle, responded to this review, 5 July 2015
Thankyou for your feedback, we use guest comments to ensure that the level of service we offer is as good as it can be and also to ensure that any issues can be resolved not least that a medium such as this gives a balanced view and is fair accurate and legally compliant.
My understanding is that your review relates in the main to service and booked accommodation being unused and your request for a refund.
My comments posted on 13th June to the guest concerned state that it is my understanding that rooms were not actually booked nor had we confirmed them nor received payment for them, merely the guest had thought you had booked them therefore on their arrival they were under the impression rooms were available for them. As we had no booking staff offered rooms we had and to the specific couple mentioned they declined the rooms offered.
Thus if no room is booked with us or confirmed by us and no monies paid to us we are unable to refund. If though this information could be clarified then we can look into it save that under the package you had chosen a defined number of guests have to be paid for irrespective of whether they stay in a room.
The onus is therfore always on the client to ensure that the number of rooms under the package taken are actually booked by giving us the occupants names.
Having liased with the wedding planner on duty that day her comments are as follows:
1: 'No Hot Water and no Towels'; this was not brought to our attention on the day of the Wedding. Had it been, we could have extended the hot water timer – it was probably due to the number of guests all using the hot water at the same time.
2. Re Vegetables: We always put two taurines of Vegetables on the Top Table. We also serve the Top Table first and will not start to serve any other tables until we have completed the top table. This is our standard procedure.
3. Re – Decorations: Decorating the venue is generally down to the wedding party's own Wedding Suppliers – e.g. the florist and favours and all the various suppliers the bride books provide the 'extras'. The castle staff lay the tables, provide the table linen and cutlery. The staff did as much as they could with the bride's own wedding decorations as there were a lot of them and we ran out of room to put them anywhere. This was done on the Saturday night before the wedding, by our girls who enjoy doing this kind of Decoration. Normally a Bride or elected members of her party will check everything is set up as they wish before the wedding. However we never saw the Bride until she arrived at 11.30 by Horse on the day of the Wedding.
4. Re: Accommodation: I apologised for the fact that some rooms which were NOT reserved by the wedding party had consequently been booked out to other hotel guests, but this is not our error as the bride had not booked these additional rooms. The bride had assumed ALL the en-suites would be held for her guests, based on our 'Special Wedding Package' which requires ALL the en-suites to be filled by the wedding party. However the wedding package this bride had purchased was the 'Last Minute Wedding Deal'. This requires that only 40 guests stay overnight instead of the 50 guests required under the 'Special Wedding Package'. Under the Last Minute Package, any rooms that are not specifically booked by the wedding party remain available for non-wedding guests.
5. Re: Booking of Rooms: Despite several requests by email we did not get a finalised room list from the bride. So we worked off the room list she had last provided us with, assuming this to be the bride's up to date room reservations list. This resulted in extra guests who had not booked rooms with us, arriving on the day expecting accommodation. From their perspective, the guests had booked with the bride but the bride had not booked them with the hotel. Despite the confusion on the day, we were able to accommodate everyone who wanted accommodation. Indeed at 8pm we were told that some Guests that had had rooms reserved by the bride had not attended and so some rooms remained empty. These spare en-suites were subsequently offered to the extra guests but they did not want to stay.
In conclusion, the wedding would have gone a lot more smoothly had the room bookings list the bride completed with her guests been provided to the castle, as requested by us in several emails and calls before the wedding, and had the bride fully understood the number of rooms she would be allocated under the Last Minute Wedding Deal (40 guests) that she had signed up to, compared with having all of the en-suites available for her party under the Special Wedding Package (50 guests).
"Lovely place, great surroundings, bring ear plugs..."
4 of 5 starsReviewed 26 May 2015
We came up from the south coast of England for my cousins wedding.
The Castle is lovely as are the surroundings with the grounds being beautiful.
We stayed for three nights and it was lovely, friendly staff and a good breakfast buffet (the sausages were amazing!)
The only issue we had was that where we were staying (in the theatre wing) the walls were quite thin, so could hear EVERYTHING!
So I would come again, but I'd bring ear plugs.
The wedding however was lovely and went without a problem, and the food for the wedding lunch was amazing.
Stayed May 2015, travelled with family
Management Comment: Most rooms have bathrooms positioned in such a way that neighbouring rooms are separated by their respective bathrooms in the middle. This keeps bedrooms apart so they are not directrly adjoining, to prevent noise from one bedroom passing into another. This is not possible everywhere. On Theatre First Floor the bedrooms (in a self contained flat) do back on to each other.
"Wedding Venue"
4 of 5 starsReviewed 12 April 2015
We stayed at the castle for one night for our friends' wedding. The place is beautiful and the location is amazing. We drove through the national park to get there, the drive is gorgeous. Our room was a garden one, it was beautiful and the bed was big and comfortable. The bathroom had a very futuristic shower which unfortunately was not workint properly as it was broken when we arrived. The heating was easy to adjust in the room, there was also tea and coffee.
The venue itself is lovely and the bar staff were friendly. The food was delicious and we had plenty of it!
Stayed April 2015, travelled as a couple
"Our Wedding"
5 of 5 starsReviewed 16 March 2015
Where do I start, what an absolutely amazing weekend, our wedding was on the Sunday 3rd we decided to arrive the day before even though there was a wedding, nothing was too much trouble for them! On the day of the wedding it was such a chilled atmosphere we were staying in the nurses block with friends and family, my husband to be then was staying in the castle they made sure we didn't bump into each other. Donna the wedding planner was 5* I honestly can't thank her enough, as the day went so smoothly! The barmaid Ann-Marie made my 2 daughters feel so special, she's an absolute sweetheart as well. The wedding breakfast and evening buffet was out of this world, all our guests really enjoyed themselves.
A 5* wedding venue thank you
"Wedding Celebrations in perfect setting"
5 of 5 starsReviewed 15 February 2015
We have just returned from the uniquely romantic setting at Craig Y Nos Castle. With it's own beautiful Adelina Patti theatre making a stunning setting for the ceremony, and the Brecon Beacons and River Tawe valley providing the backdrop from the Conservatory for the wedding breakfast, the castles lounges, bar and function rooms gave our guests freedom to come together and share a very special day.
This venue was chosen and booked over two years in advance and the wedding events team at the castle have lead my daughter and her husband through the planning and arrangements allowing them to create their own day full of memories.
The accommodation at the castle has evolved from rooms that have given Craig Y Nos it's rich history. Do not expect the formulaic standard room and bathroom that you get in city centre chain hotel. Here each room is individual and comes complete with it's own quirky layout and furniture. The hotel is dog friendly, which enabled three of our guests to bring their pets to the wedding. And the morning after the night before, family and friends were able to stroll and explore the Craig Y Nos Country Park to walk off their breakfast before departing home.
Our thanks go to the events team and staff who together with the Craig Y Nos Castle, and the surrounding welsh countryside gave us all a weekend and wedding, the memory of which will remain with us for a lifetime.
Room Tip: Wifi hotspots in lounges and bar areas This is not a chain hotel so the rooms are quirky & have...
"Our perfect wedding"
5 of 5 starsReviewed 7 February 2015
I cannot speak highly enough about the wonderful time we had at Craig Y Nos Castle. Our friends and family virtually took over the whole place for two nights to celebrate our marriage. The staff could not do enough to make our stay the best we could have wished for.......Thank you all. Tim & Fee
Room Tip: The bridal suite was lovely :-)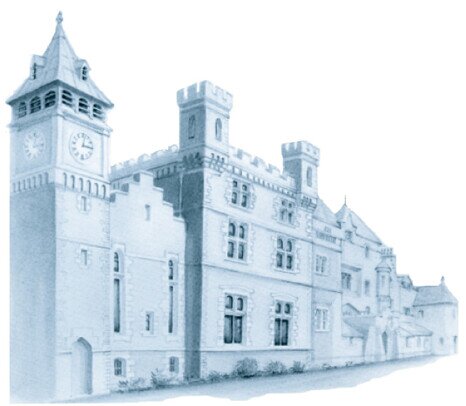 Enjoy a Homely Welcome and Friendly Service at Craig y Nos Castle