Thank you for booking your viewing at Craig Y Nos Castle
Viewing & Dining
________________
Thank you for booking your

Viewing

at Craig y Nos Castle
________________
Thank you for booking your viewing at Craig y Nos Castle.
We will confirm your viewing shortly by email. If you do not receive our email, please call 01639 731167/ 730205 between 09.00 - 21.00 hrs, but also check your junk mail.
When booking a viewing time, if a wedding is taking place we only do viewings before midday. You presumably checked the 'available viewing times' before choosing a viewing time.
If you have an early viewing. At weekends the en-suite bedrooms will be occupied by guests - bedrooms may be viewed on line but we can only show you some sample bedrooms that happen to be empty when you arrive.
Who you will be meeting on our team

Getting here

Local Wedding Suppliers
You may want to arrange to meet a supplier at the castle. A list of our suppliers can be found under "Wedding Suppliers".
Wedding Decor Ideas
There are extensive slide-shows of the castle Conservatory decorated by many different couples for their wedding breakfast. These show
different colour schemes
and decorating
ideas.
Start the Conservatory Slideshow here.

Cost your own wedding below
Cost Comparison with Local Venues
For an explanation of the Cost Comparator see here.
Wedding Planning Hints and Tips

We have a complete wedding planner guidebook. Click on 'next page' at the bottom of each page to go to the next page in the
guide.
Now you are ready to start viewing venues, you probably have a good idea of your desired wedding date.
There is loads of useful information in our wedding planner guide, including how the wedding ceremony is conducted, so please spend some time exploring this section of the site in detail.
Summary of wedding offers

A
nd finally, don't forget to review our summary of wedding offers page to decide which is the most suitable wedding package for you.

2. Last Minute Wedding Package is available for any unsold date in next 6-7 months (and selected winter months). At 50 guests for the wedding breakfast, with 20 guests staying overnight, you get exclusive use of the Ground Floor of the Castle,
including the function room. The Last Minute Wedding is unbeatable value.

Craig y Nos Castle is South Wales most popular Castle Wedding Venue with around 130 weddings a year. We only allow one wedding a day, so there will be no other weddings at the Castle on your wedding day.

Craig y Nos is most probably the only Castle in Wales (or, even, in Britain as a whole) where you can have all your guests stay with you overnight and where there is reduced venue hire if you have the required numbers of guests guests staying overnight paying for their own B&B.
Really Useful Links section - below

Visit the Brecon Beacons and sample Craig y Nos Castle's hospitality and fare on our discounted
B&B Viewing deal.
We are a relaxed dog friendly hotel and attract many B&B guests for extended mid-week stays. The Useful Links section below shows you all the attractions, walks, and scenic places worth visiting near the castle and in the Brecon Beacons National Park.
Data Policy

You are receiving this email, as you have asked "us" for information on our products and services.
We use your email address/telephone number to keep you up to date with our products and services.
If you no longer wish to continue receiving information from us periodically about up and coming accommodation, events, tours or wedding offers please let us know by replying to this email indicating you no longer wish to receive information from us. We will then remove your email address/telephone number from our system. If though you have an upcoming Booking with us, we will remove your details for marketing purposes but use your details only to contact you about the specific booking.
Thank you once again for considering Craig y Nos Castle as your chosen wedding venue and we will be in touch shortly to confirm your viewing time and date. If however you cannot attend for any reason, please let us know.
Kind regards,

Martin Gover
Craig y Nos Castle
Essential Pages to read, for PLANNING YOUR WEDDING DAY at Craig y Nos Castle

(ii) Weekday Wedding - 50 guests at Wedding Breakfast, with 25 guests overnight (guests pay for their own B&B)
(iii) Last Minute Weddings - 50 guests at Wedding Breakfast, with 20 guests overnight (guests pay for their own B&B)
(iv) Ultimate Wedding Package with no overnight accommodation requirement. Aimed at large local weddings of 100 guests or more where most guests won't want to stay overnight.
(v) Weekend Exclusive Deal. V.I.P. All-inclusive 2 day Wedding Package. This is a full weekend all-inclusive Premium Wedding Package with full Exclusive use of the Castle for the whole weekend, with pretty much everything you'll need in your chosen Wedding Venue, included.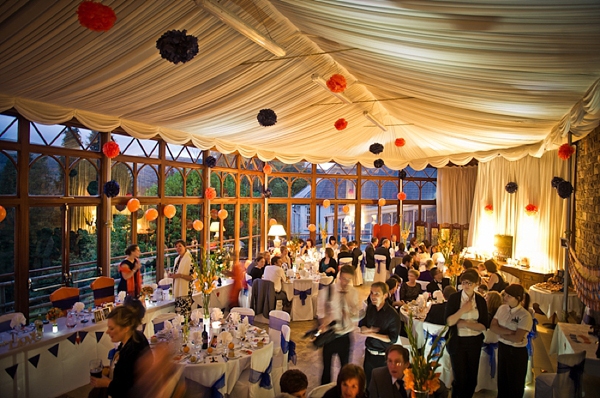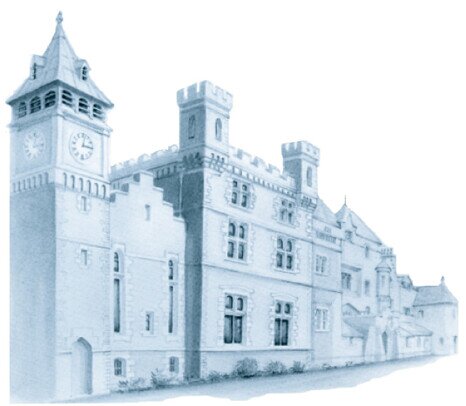 Enjoy a Homely Welcome and Friendly Service at Craig y Nos Castle