Swansea Wedding Venue offers £250 wedding credit for referrals
Viewing & Dining > Directions, FAQ
______________________________
_____________________________
You can get £250 off your wedding by referring other wedding couples to us.


This gives you a further opportunity to get money off your wedding. However you may only use the Referral Credit towards extra wedding guests above the first 50 wedding guests, or for adding evening buffets, or for adding wine on tables, and may not put it towards wedding night or wedding guest accommodation.

"Perfect breathtaking wedding venue" (cont'd from castle weddings page)

Melissa was our wedding planner and there was no need to even think about what was happening on the day because she had it all sorted and was available to answer all of our silly last minute questions. Having the whole castle to ourselves was great so your guests can enjoy the whole venue. There's so much I could wright so I will try and keep it short.

If you want:
- yummy food by a talented chef
- a whole beautiful castle to yourselfs and your guests
- a wedding planner so you don't need to stress
- friendly and helpful staff to run the castle and bar
- cosy bed rooms with a very nice breakfast included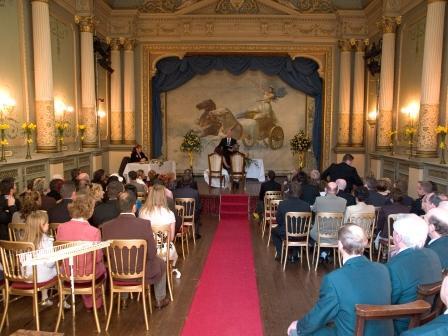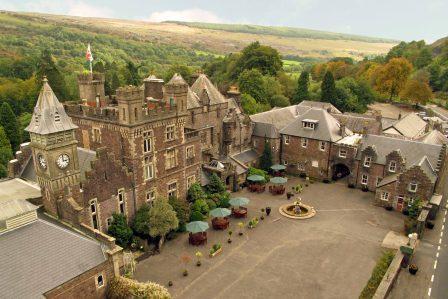 - beautiful scenery
- big beautiful fire places in most of the castle
- and a very reasonably priced wedding package
- a jacuzzi room for the lady's to have a pamper the night before

Then definitely check out this venue! As long as you don't go mad with the number of guests you have and as long as 50 of your guests decide to book a room to stay in the castle overnight and most of them will because it is so beautiful that it's definitely worth it, then your wedding cost will be very reasonable! Even though all of our guests had to travel from far and wide to get there they all commented on how great the castle was and most made a weekend out of it, as there are local waterfalls, caves and more tourist attractions not far from the castle, so the traveling no matter what distance is worth it! Thanks to all the staff for making our day perfect and we will definitely be back to visit to remind us of our big day!"

£250 REFERRAL CREDIT FOR WEDDINGS YOU REFER


*Subject to terms and conditions we offer existing wedding clients a credit on their wedding if they refer a second wedding couple to us. When your 'Referred Wedding' book their wedding with us for 50 guests under the Special Wedding Package, and once both you and they have paid the wedding deposit in full, you will get a Referral Credit on your account. We will credit £250 to your wedding account, to spend on your wedding at the castle for wedding extras above the first 50 guests.

You will probably have more than 50 guests, you will certainly need wine on tables, and you may opt to have extras such as an evening buffet or a third course on your wedding banquet. If you refer a booking to us, we offer £250 off these extra costs.

How might you use this saving? Well, as we are not going to physically 'give' you £250 in cash, you will need to either put it towards extras for your wedding, such as additional wedding guests, an evening buffet, or any other extras provided by the castle. You will still need to pay for your first 50 guests and still need to have 50 guests paying £75 per head for their own B&B accommodation to comply with the terms of your own Special Wedding Package.


The Referral £250 is strictly for extras above and beyond the minimum Wedding Package for 50 guests.


You may promote this castle wedding offer to your friends, relatives, work colleagues, social network as you wish, tweet it or facebook it etc. However we must be able to identify the Referred Wedding comes from you. This means the person you have referred to us must not make an enquiry to us other than through you or by referring to you directly on their enquiry form.

If you have already got married at the castle and refer a wedding couple to us, the Referral Credit or Referral Bonanza may instead be applied to B&B and D,B&B breaks at the castle for you and your family. See terms and conditions.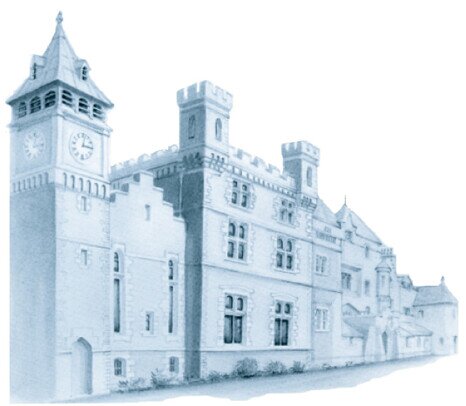 Enjoy a Homely Welcome and Friendly Service at Craig y Nos Castle