Referral Credit Terms and Conditions
Viewing & Dining > Directions, FAQ
________________________________
Referral Credit terms and conditions

________________________________


DEFINITIONS:


Referred Wedding: A wedding Couple you source and refer to us, who books a wedding with us as a result of your referral, where neither the Bride nor the Groom is already known to us in any capacity prior to your referral.

Referral Credit: £250 credited to your account for wedding extras, as defined in these terms and conditions, for extras above the first 50 guests' Wedding Breakfast.



TERMS AND CONDITIONS:

1. The Referral Credit applies only to: Special Wedding Package Weddings, Members Club Weddings, Midweek Wedding Packages and Last Minute Wedding Packages.


3. The Referred Wedding must demonstrably be proven to have been generated by you or your partner. The Referred Wedding must not be a prospective bride or groom already on our database, or anyone who has found out about Craig y Nos Castle from a source other than yourself, nor anyone who has already enquired of the castle or who is already on our database or known to us, in any capacity (i.e. a B&B guest or other category of visitor, including weddings).


4. To prove the Referred Wedding is sourced from you, if they wish to enquire or email us, you must ask them in their very first correspondence, or on their enquiry form, to nominate you as the referrer by giving us your full first and surname as their 'source of enquiry'.


5. Any enquiries we receive from your referrals which cannot be sourced to you, will not qualify for the Referral Credit.


6. A Referral Credit does not pay you cash. Instead we will credit your wedding account with £250 towards extras for your wedding which you may put towards the following items only:

(i) Extra wedding guests above 50, for their Wedding Breakfast and Welcome Drinks
(ii) Evening Buffets
(iii) Wine on tables
(iv) Toasts/ sparking wine
(v) Third Course on your Wedding Breakfast


7. The Referral Credit may not be used for any Accommodation at your wedding.


8. If you do not wish to use the full Referral Credit on your own account, you may share it with the Referred Wedding to give them an incentive to book their wedding with us. In this case you may choose to split the Referral Credit between you and the Referred Wedding. We would then, with your written agreement, allocate a portion of your Referral Credit to the account of the Referred Wedding.


9. The Referral Credit will only be allocated to your wedding account (or, if you elect to do so, jointly shared between your account and the Referred Wedding's account) once both you and the Referred Wedding has paid the £2,000 wedding deposit in full.


10. All other terms and conditions of the relevant wedding contract apply to both the referring wedding client and the Referred Wedding.


11. If your wedding has already taken place, we will allocate the Referral Credit to your account which you may then use for B&B or D,B&B accommodation at the castle at any time, subject to availability. This credit may be used for accommodation at standard tariffs and includes accommodation on offer on any Deals advertised on our Dog Friendly website or our Brecon Beacons Hotels website.

| | | | | | | | | | | | | | | | | | | | | | | | | | | | | | | | | | | | | | |
| --- | --- | --- | --- | --- | --- | --- | --- | --- | --- | --- | --- | --- | --- | --- | --- | --- | --- | --- | --- | --- | --- | --- | --- | --- | --- | --- | --- | --- | --- | --- | --- | --- | --- | --- | --- | --- | --- |
| 2021 Pure DJ dates | M | T | W | T | F | S | S | M | T | W | T | F | S | S | M | T | W | T | F | S | S | M | T | W | T | F | S | S | M | T | W | T | F | S | S | M | T |
| January | | | | | 01 | 02 | 03 | 04 | 05 | 06 | 07 | 08 | 09 | 10 | 11 | 12 | 13 | 14 | 15 | 16 | 17 | 18 | 19 | 20 | 21 | 22 | 23 | 24 | 25 | 26 | 27 | 28 | 29 | 30 | 31 | | |
| February | 01 | 02 | 03 | 04 | 05 | 06 | 07 | 08 | 09 | 10 | 11 | 12 | 13 | 14 | 15 | 16 | 17 | 18 | 19 | 20 | 21 | 22 | 23 | 24 | 25 | 26 | 27 | 28 | | | | | | | | | |
| March | 01 | 02 | 03 | 04 | 05 | 06 | 07 | 08 | 09 | 10 | 11 | 12 | 13 | 14 | 15 | 16 | 17 | 18 | 19 | 20 | 21 | 22 | 23 | 24 | 25 | 26 | 27 | 28 | 29 | 30 | 31 | | | | | | |
| April | | | | 01 | 02 | 03 | 04 | 05 | 06 | 07 | 08 | 09 | 10 | 11 | 12 | 13 | 14 | 15 | 16 | 17 | 18 | 19 | 20 | 21 | 22 | 23 | 24 | 25 | 26 | 27 | 28 | 29 | 30 | | | | |
| May | | | | | | 01 | 02 | 03 | 04 | 05 | 06 | 07 | 08 | 09 | 10 | 11 | 12 | 13 | 14 | 15 | 16 | 17 | 18 | 19 | 20 | 21 | 22 | 23 | 24 | 25 | 26 | 27 | 28 | 29 | 30 | 31 | |
| June | | 01 | 02 | 03 | 04 | 05 | 06 | 07 | 08 | 09 | 10 | 11 | 12 | 13 | 14 | 15 | 16 | 17 | 18 | 19 | 20 | 21 | 22 | 23 | 24 | 25 | 26 | 27 | 28 | 29 | 30 | | | | | | |
| July | | | | 01 | 02 | 03 | 04 | 05 | 06 | 07 | 08 | 09 | 10 | 11 | 12 | 13 | 14 | 15 | 16 | 17 | 18 | 19 | 20 | 21 | 22 | 23 | 24 | 25 | 26 | 27 | 28 | 29 | 30 | 31 | | | |
| August | | | | | | | 01 | 02 | 03 | 04 | 05 | 06 | 07 | 08 | 09 | 10 | 11 | 12 | 13 | 14 | 15 | 16 | 17 | 18 | 19 | 20 | 21 | 22 | 23 | 24 | 25 | 26 | 27 | 28 | 29 | 30 | 31 |
| September | | | 01 | 02 | 03 | 04 | 05 | 06 | 07 | 08 | 09 | 10 | 11 | 12 | 13 | 14 | 15 | 16 | 17 | 18 | 19 | 20 | 21 | 22 | 23 | 24 | 25 | 26 | 27 | 28 | 29 | 30 | | | | | |
| October | | | | | 01 | 02 | 03 | 04 | 05 | 06 | 07 | 08 | 09 | 10 | 11 | 12 | 13 | 14 | 15 | 16 | 17 | 18 | 19 | 20 | 21 | 22 | 23 | 24 | 25 | 26 | 27 | 28 | 29 | 30 | 31 | | |
| November | 01 | 02 | 03 | 04 | 05 | 06 | 07 | 08 | 09 | 10 | 11 | 12 | 13 | 14 | 15 | 16 | 17 | 18 | 19 | 20 | 21 | 22 | 23 | 24 | 25 | 26 | 27 | 28 | 29 | 30 | | | | | | | |
| December | | | 01 | 02 | 03 | 04 | 05 | 06 | 07 | 08 | 09 | 10 | 11 | 12 | 13 | 14 | 15 | 16 | 17 | 18 | 19 | 20 | 21 | 22 | 23 | 24 | 25 | 26 | 27 | 28 | 29 | 30 | 31 | | | | |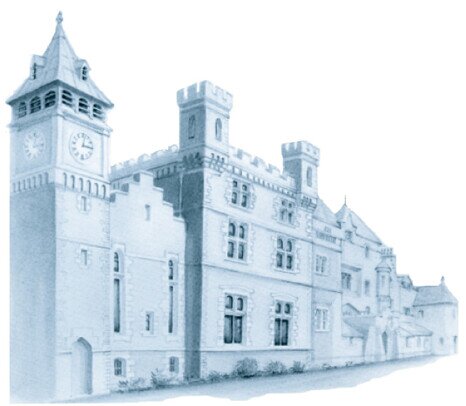 Enjoy a Homely Welcome and Friendly Service at Craig y Nos Castle