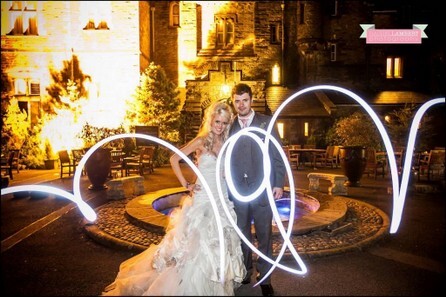 Craig y Nos Castle South Wales - Our En-suites

Your entire wedding party may stay with you under one roof. Our Special Wedding Package encourages this, as you get exclusive use of the venue when you have 50 guests staying overnight.

Party late into the night! Our en-suites sleep 67 in a mix of doubles and family rooms. 20 more can sleep inexpensively in our budget style Nurses Block.


Put your guests into the most suitable rooms - use the disabled rooms for elderly guests and the family rooms for large families or adults willing to share. Have your guests book direct, quoting the room number you've allocated them.

Guests of a Saturday wedding may stay the night before in Nurses Block (capacity 21). Guests of a Friday Wedding will have availability in en-suites on Thursday night, and be able to stay two consecutive nights in the same room.