Got it Covered Chair Covers


Tel: 07970 718 612 - Laura &
Tel: 07816 397 558 - Jay
Email: gotitcoveredchaircovers@hotmail.co.uk
Website: http://www.gotitcoveredchaircovers.co.uk/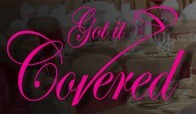 Got it Covered is a family run business based in South Wales. We specialise in chair covers for weddings and events, adding that touch of class and elegance to your venue and your special day. Chair covers really do transform a room – see for yourselves in our gallery page.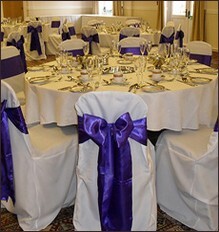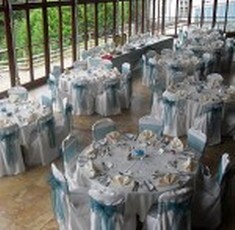 We are very pleased to announce that we were not only voted within the top 5 as South and Central of Wales' top venue decorator and best business 'other' (for our chocolate fountain and candy cart hire) but we also won 'The Best New Wedding Business Award 2011' at The Welsh National Wedding Awards! What an honour and what a wonderful evening it was!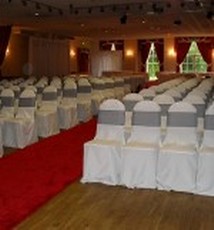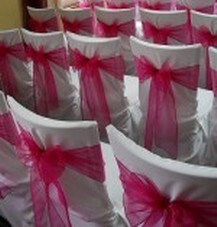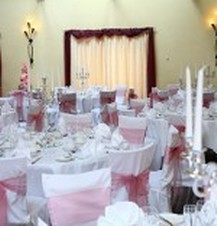 Our policy
We believe that every wedding and event is unique and special and that is how we treat each one. As a family run business we can offer that personal touch that you deserve. It is our policy to be 100% committed to you and your requirements for the day. So if there is anything else that we can assist you with, just ask!

Hire Prices:

Chair cover with organza sash: £2.99 each
Chair Cover with double organza sash: £3.25 each
Chair Cover with satin or taffeta sash: £3.25 each

With every wedding you get FREE cake table decoration!
Package discounts are also available… ask for details!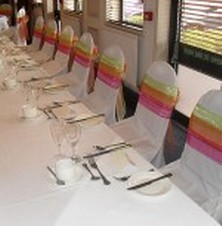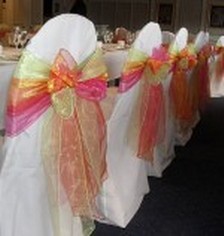 Top Table Organza Swag: £20 Organza Table Runner: £5 each
Organza Cake Table Overlay: £6 each
Pair of Bay Trees: £30
Centre Pieces: P.O.A
Tall Martini glass (60cm) including mirror tile: £12 each
Short Martini glass (26cm) including mirror tile: £8 each
Table top Candelabra including mirror tile: £20 each
Chrome & Crystal tea light centrepiece with mirror tile: £10 each Umbrella: £5 each (plus £5 deposit each)



We've got it covered! – literally!

We don't just cover chairs – we can cover you! We don't want the rain to ruin your special day. We don't want mismatched umbrellas that don't compliment your colour scheme to spoil your photographs. We have neutral parasol style umbrellas which will blend in whatever your theme, and at the same time add a touch of sophistication. Their parasol style also means that these umbrellas could be used to shade yourself from the sun on a hot day.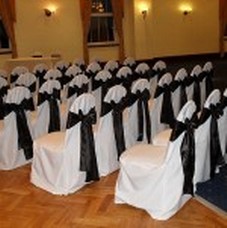 Come rain or shine, this safety precaution looks divine.

Terms & Conditions
Every booking is subject to a £100 deposit which is fully refundable upon collection of all covers and sashes. A charge will be deducted from the deposit if any are damaged or missing.

For Craig y Nos Castle clients only: Buy chair covers, get top & cake table swag free plus 10% off accessories